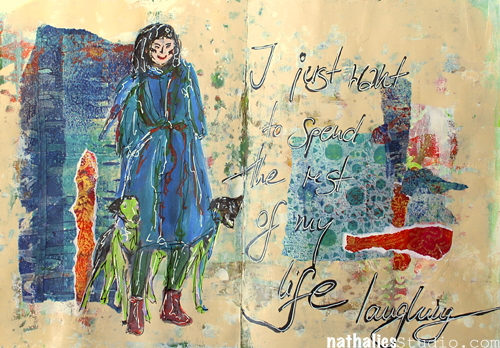 "I just want to spend the rest of my life laughing"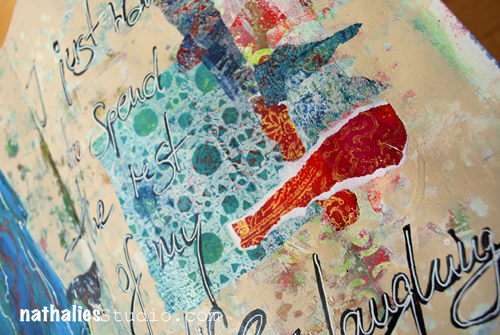 I painted the background of my art journal spread and then used various left overs from mono prints I had done on deli paper and watercolor paper. I collaged the papers onto my background with Matte Gel Medium. Especially the Deli Paper fuses nicely into the background and is an awesome paper to use for collage.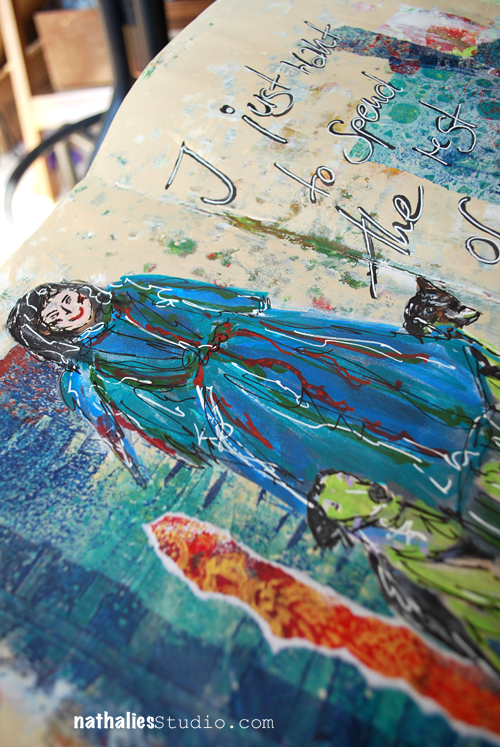 I used Markers for the image and the journaling and highlighted areas with the white Signo Pen. I actually liked working with a very light background and adding darker focal points to it- I often tend to work from dark to light … time to challenge myself to change that up a bit more often.