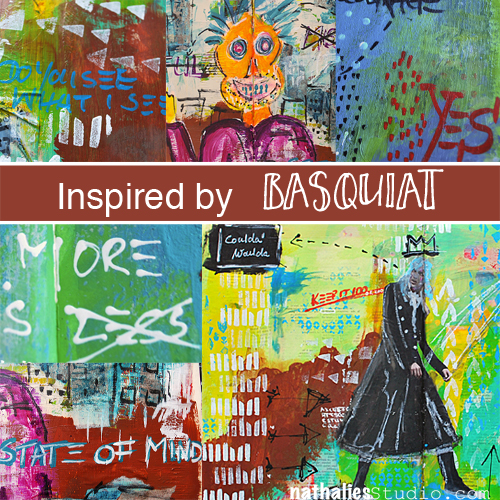 You might have read about my Art Stroll to the Basquiat: Unknown Notebooks Exhibition at the Brooklyn Museum. It was a very inspiring Art Stroll and so I started to try to implement some of Basquiat's elements into my art journaling since I saw this substrate as the best fit for it.
– State of Mind –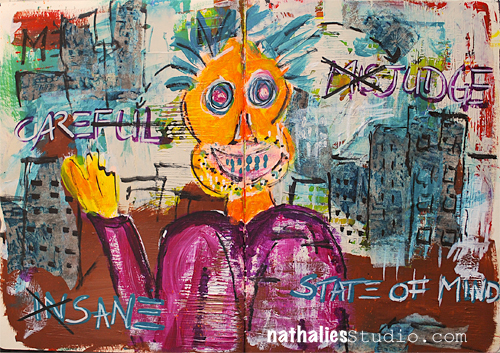 Prominent in his work is the use of figures or heads …something I usually not do and though this really turned out weird and hilarious- it made me laugh in a good way and I like it a LOT. And hey, anything that puts a smile later on your face was well worth doing it – so this wasn't wasted time.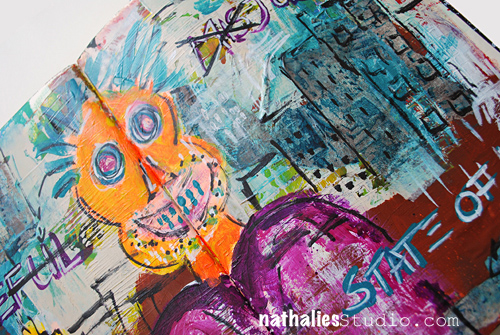 I also used Basquiat's way of layering paint on top of drawn or written areas, highlighting or hiding elements.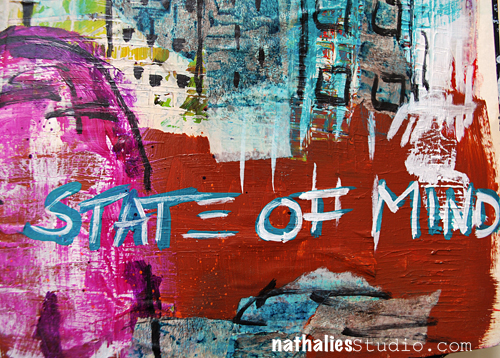 I was super intrigued by Basquiat's way of writing the letter E with just three horizontal lines – I shamelessly copied that and love it a lot :)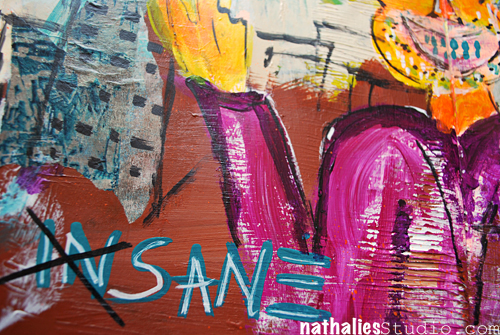 – Full Circle –
Then one day I was really really unmotivated and as we say in German "bocklos" which doesn't translate well – but kind of means" not being in the mood for anything".  I thought of Basquiat's way of jotting down overheard conversations and/or thoughts and I used snippets of my thoughts while working on the spread. It was actually quite fun and freeing.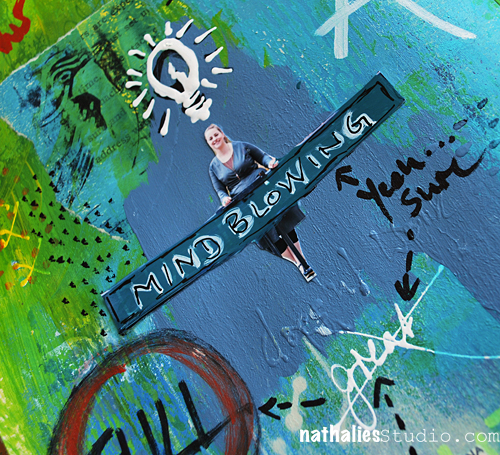 While this is not a spread that I find particularly beautiful – LOL -I can read this as a diary entry and it got me over my uninspired mood. I might do this more often and will gave this particular way of art journaling the name  "Visual Brain Farts" . No worries- I won't share all my visual brain farts with you ;)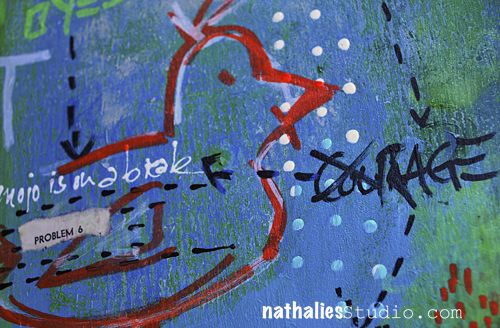 – Coulda Woulda –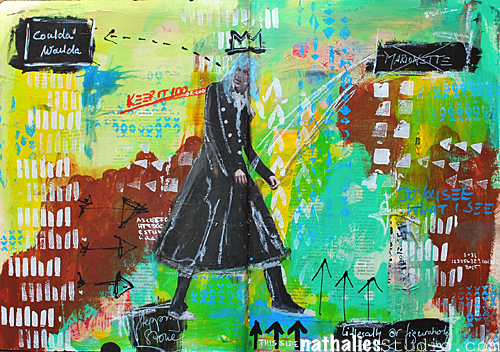 Ok …maybe I lied about not showing more visual brain farts ;) But I actually combined the thought-jotting with my usual art journaling style. And I like the outcome a lot.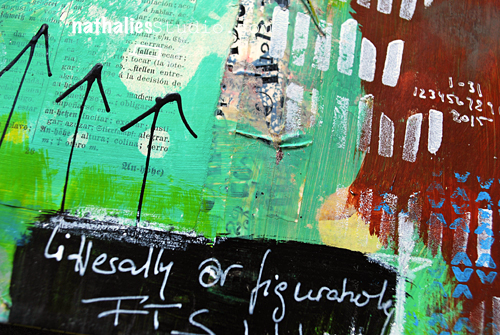 I also incorporated more collage elements as I saw with Basquiat's work.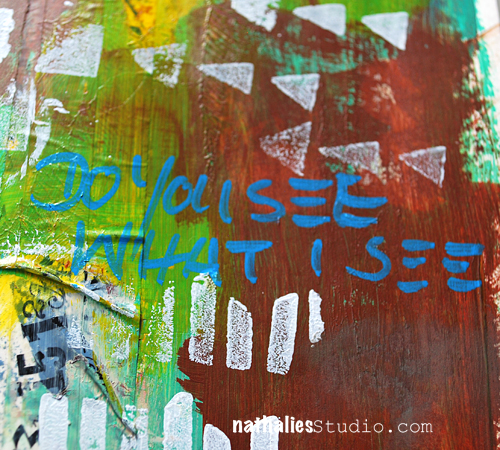 And repeated patterns and marks. And I might have "stolen" his signature crown.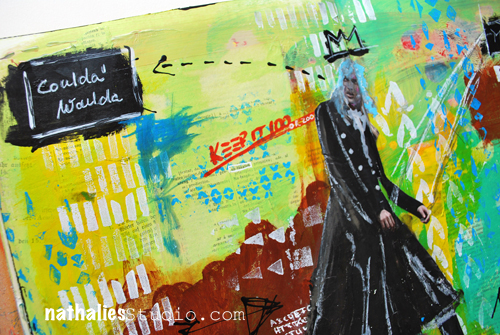 I enjoyed this process – I was inspired by Jean-Michel Basquiat's work and translated what inspired me into my own art work and I am keen on taking it further. I love how this rejuiced my Mojo!
Which artist do you think fits your style and could you take as an inspiration to get a new kickstart?