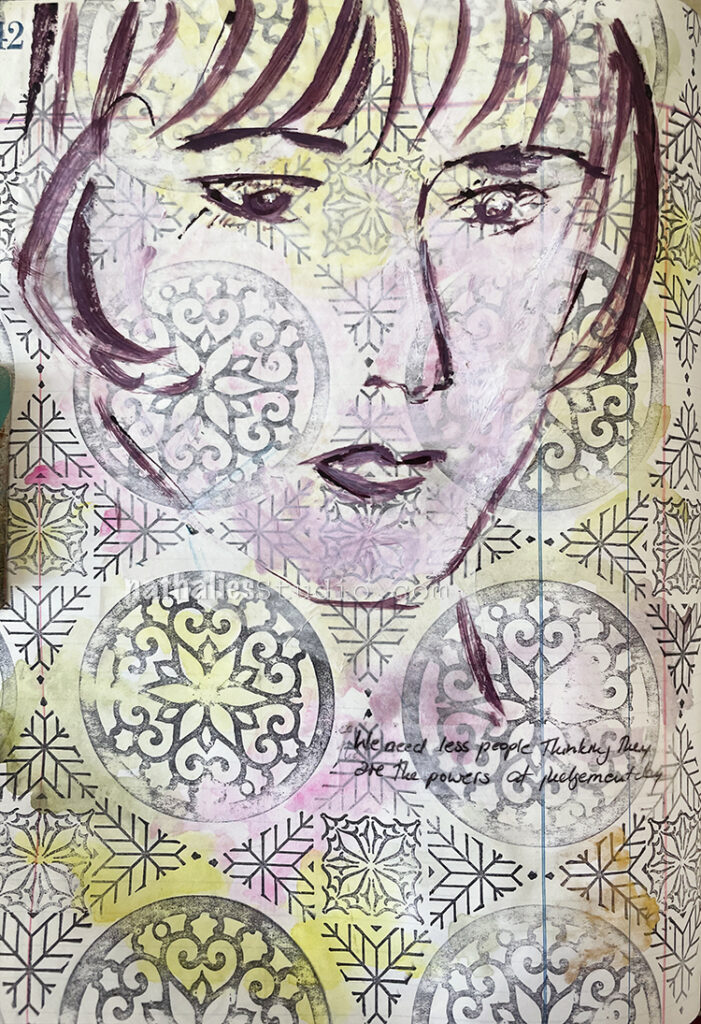 "We need less people thinking they are the powers on Judgement Day"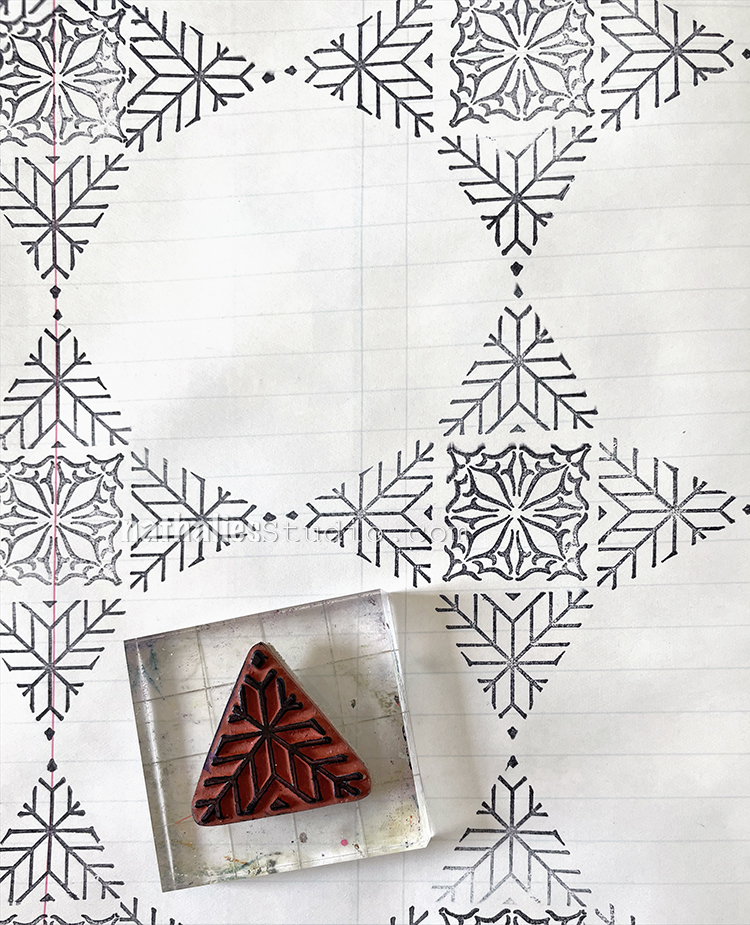 I wanted to pick up the way I created the pattern for the Hypocrites art journal page, but this time I chose different patterns out of each stamp set – my Large Circle Jumble, Triangle Love, and Floral Tile Small rubber stamp sets.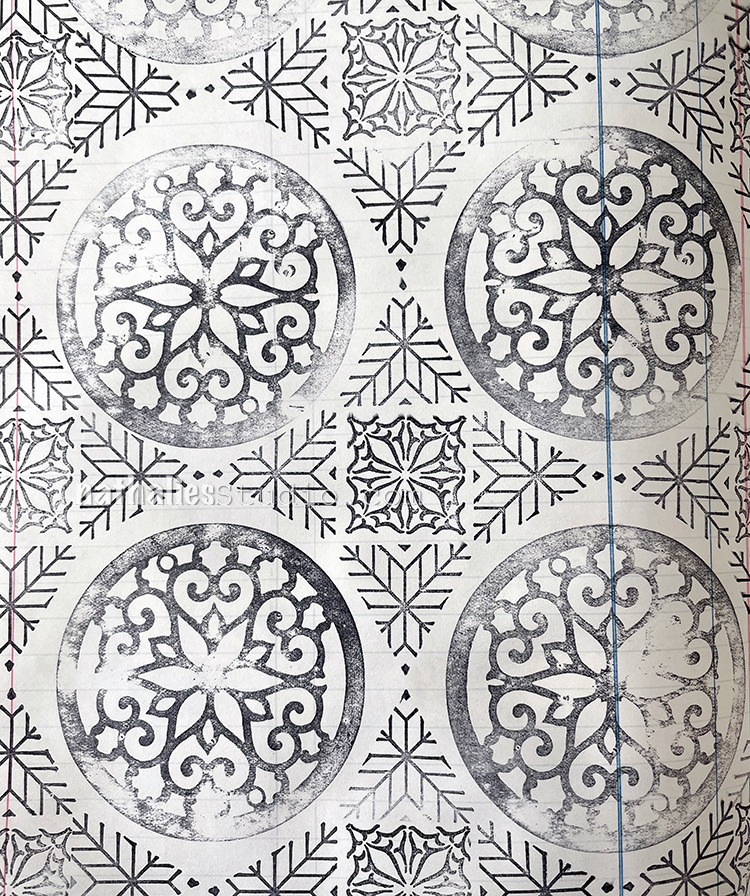 I stamped right onto the background with black archival ink and then used Daniel Smith watercolors on top. This works because the archival ink is waterproof.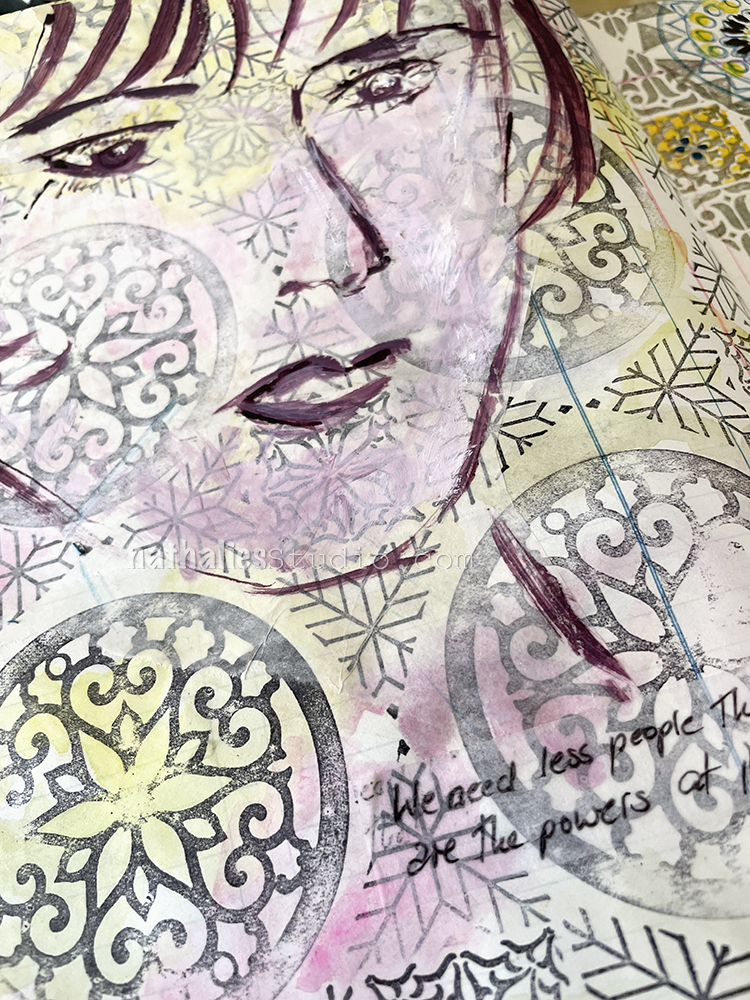 Then like the Hypocrite page I did a sketch with muted violet ink on deli paper, added some white acrylic paint into the ink to add to the face and make the background less prominent, after I added the deli paper to the background with liquid matte medium.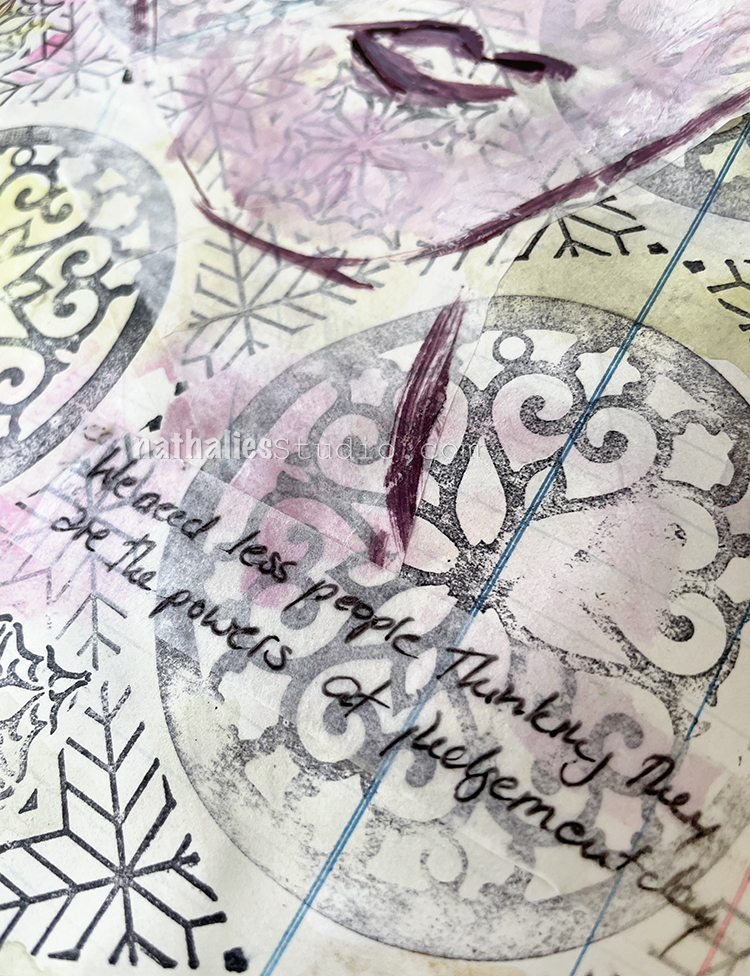 For the journaling I used the tissue paper-like strips with adhesive backing that I found recently. I still don't remember where they came from and what they are. I wish I did as I am growing found of them LOL
Here are some of the supplies I used: