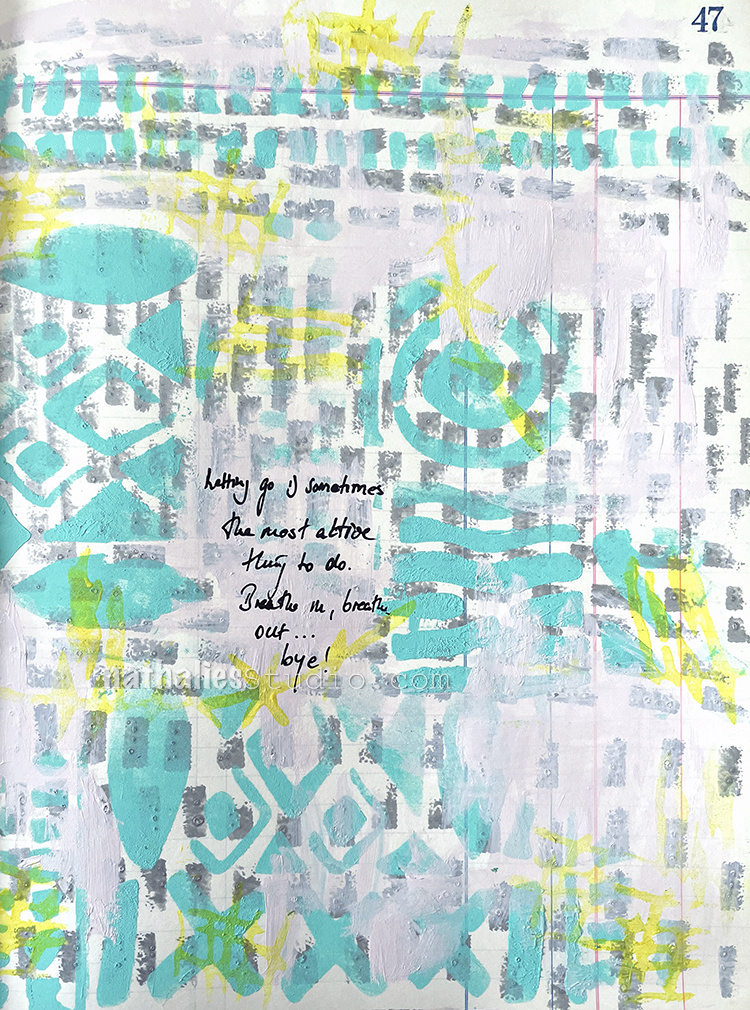 I found one of my fat Liquitex markers in Silver and as I rarely use those anymore I wondered if it was still working. It had been laying in the drawer for years.
So I started doing some marks on the paper and wow indeed it was still ok. I love how the big marker leaves a nice textured impression. To be honest this is probably the only way I would use them as they don't really work with my own current style and artwork, but it was interesting here in my art journal today.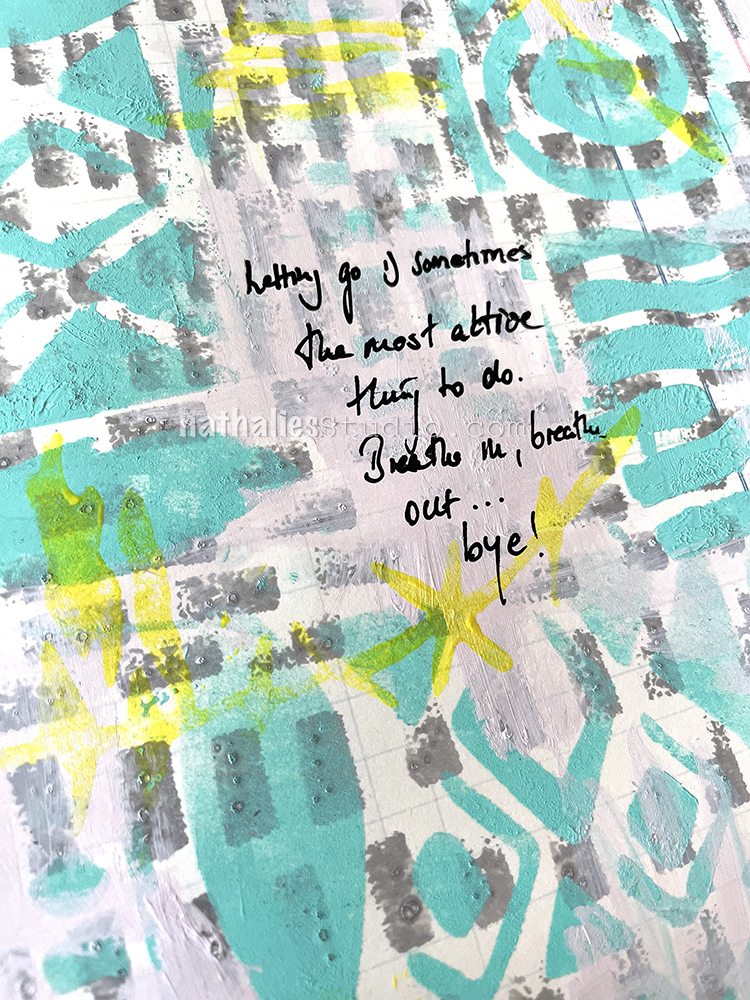 I layered my Batik stencil on top and added some acrylic color over it, then stamped with my Jazzed and Groovy foam stamps and then added more acrylic paint again.
It was fun to just play a little bit with layering – something I like to do often as it makes you see things in a different way and discover new connections.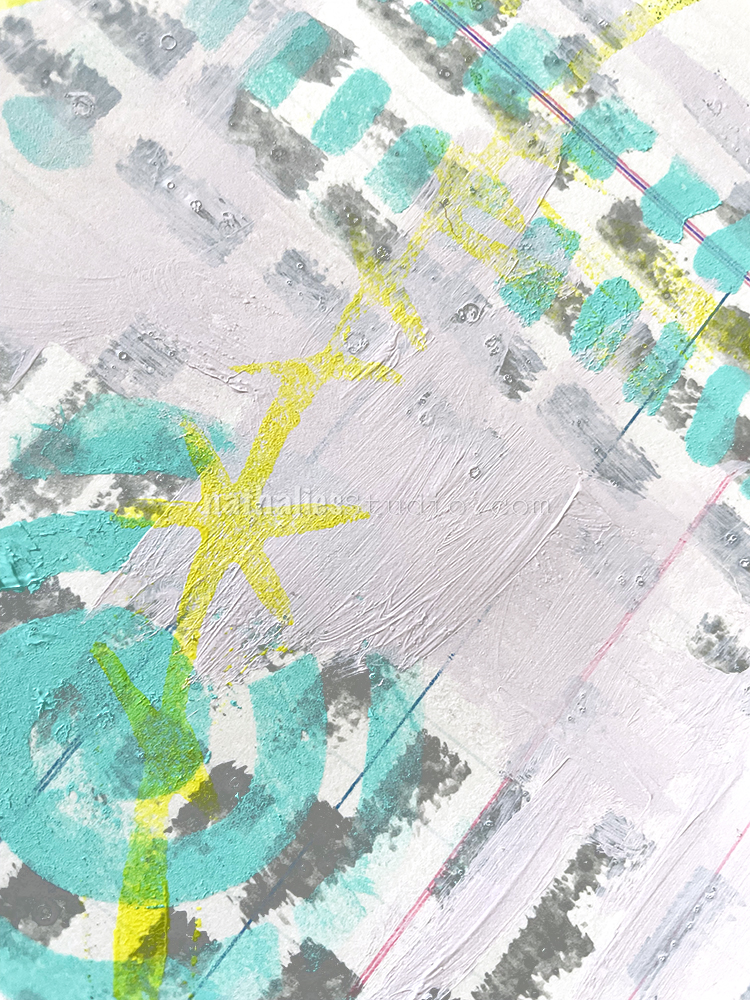 Here are some of the supplies I used: