In September I was a featured guest designer for Lindy's Stamp Gang – and here are the samples I made using the Lindy's Stamp Gang Spray Inks for their blog.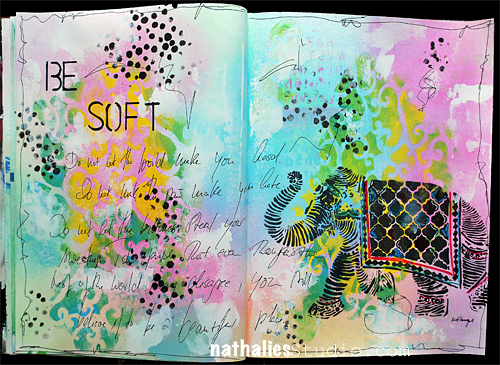 My favorite way to use Lindy's Stamp Gang Spray Inks is in conjunction with Liquitex Acrylic Paints. I just love how the two working together make the colors pop.
I used some acrylic paint colors with some of my StencilGirl Products designs for a background.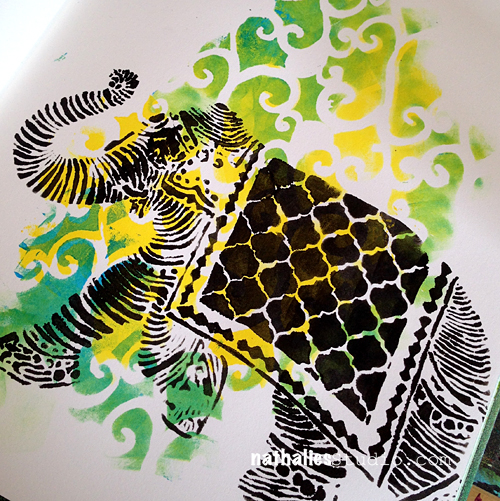 Once dried I sprayed the different colors of the
Under The Boardwalk Set
over it and blended the colors using a paper towel.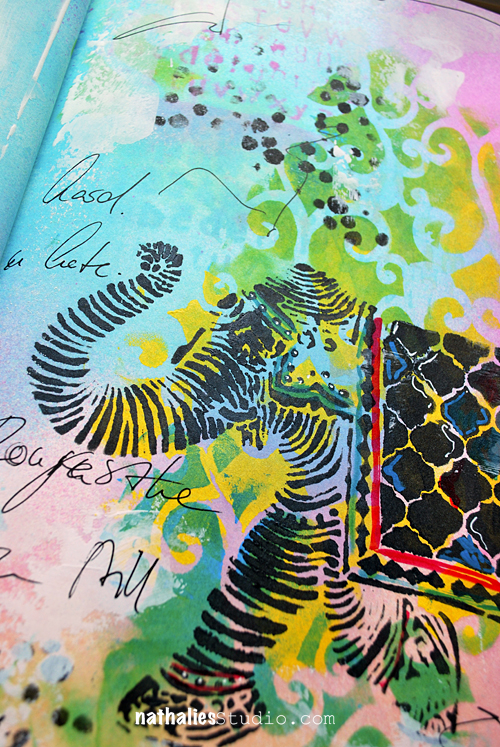 For the finish I wrote some journaling and stenciled a bit more on top using Lindy's Stamp Gang Spray Inks but also some acrylic paint.
One of my favorite features about Lindy's Sprays is that they are permanent once dried and that you can actually spread some gesso or other paint media on top of the colored surface without deactivating the spray ink.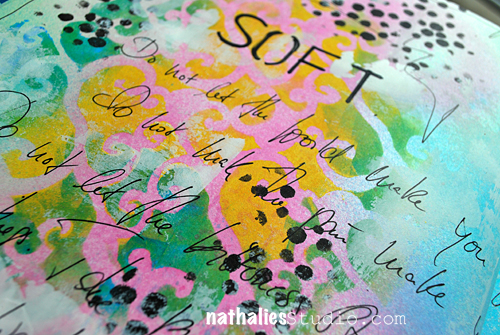 I also love to use my Stampendous Stamps and templates with acrylic paint and start layering those up on the surface.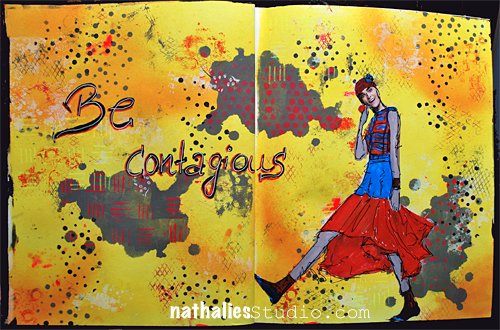 For Be Contagious I used some of the templates in my stamp sets with acrylic paint and then sprayed with Lindy's Stamp Gang Spray Inks over it-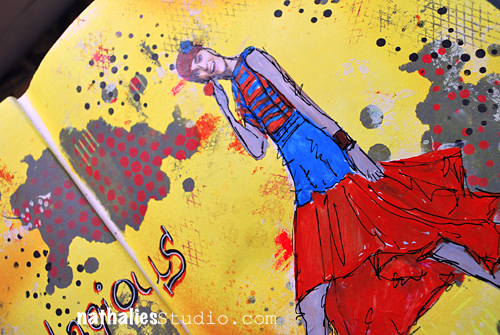 I love how it makes the background pop.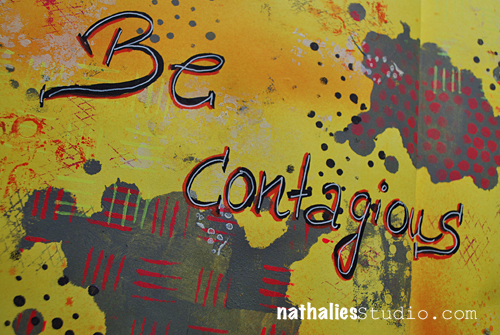 In my Color Art Journal Spread I went a bit crazy- you can tell I love colors.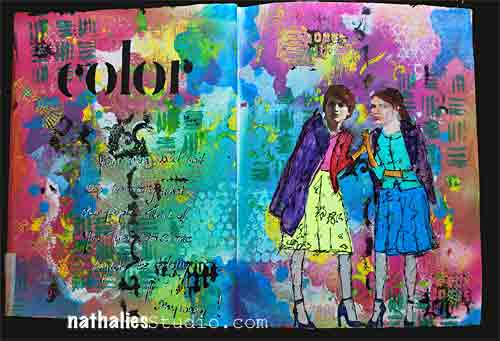 I alternated acrylic paints and Lindy's Spray Inks with my Stampendous Stamps and Templates.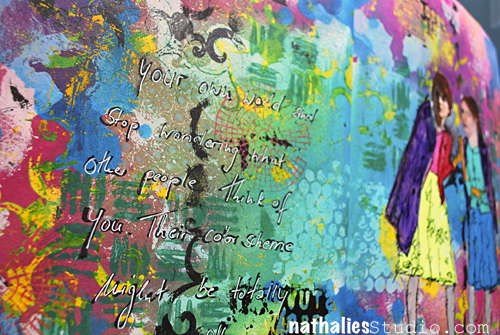 I love how I was able to use so many different colors and it didn't turn muddy.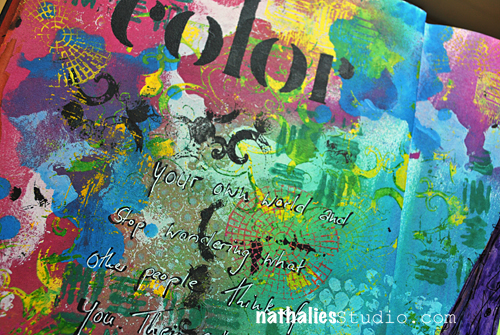 I had lot's of fun playing with Spray Inks and Acrylic Paints :)

have a colorful day :)