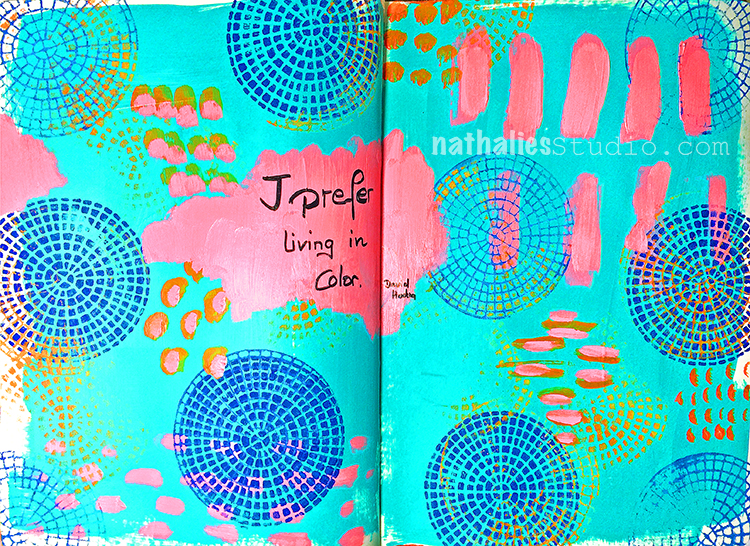 "I prefer living in color" – me too David Hockney- me too. I do love Hockney's use of colors and I was going for it in this art journal spread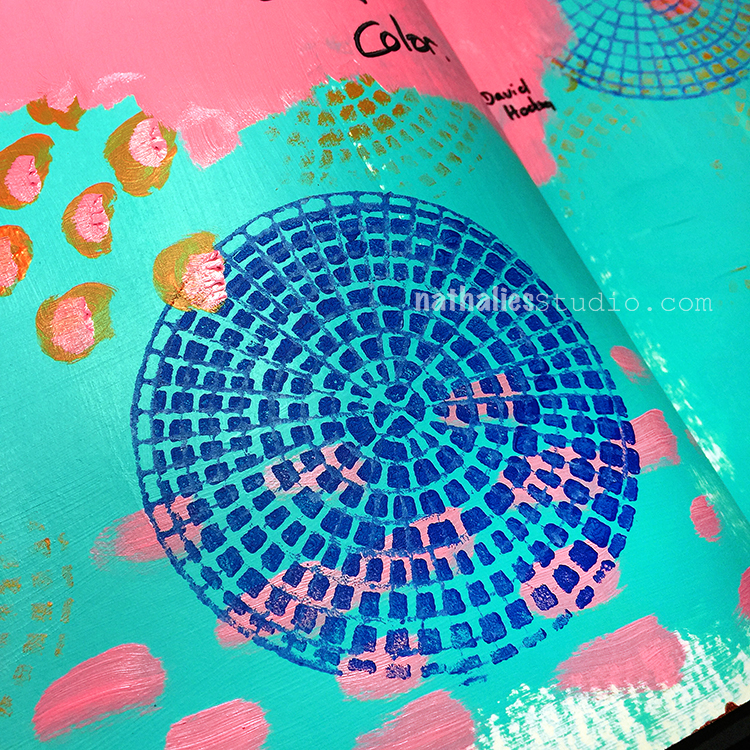 I used my brand new Central Avenue Pos+Neg. ArtFoamies . It comes with two designs- are bold one and a more fine lined one.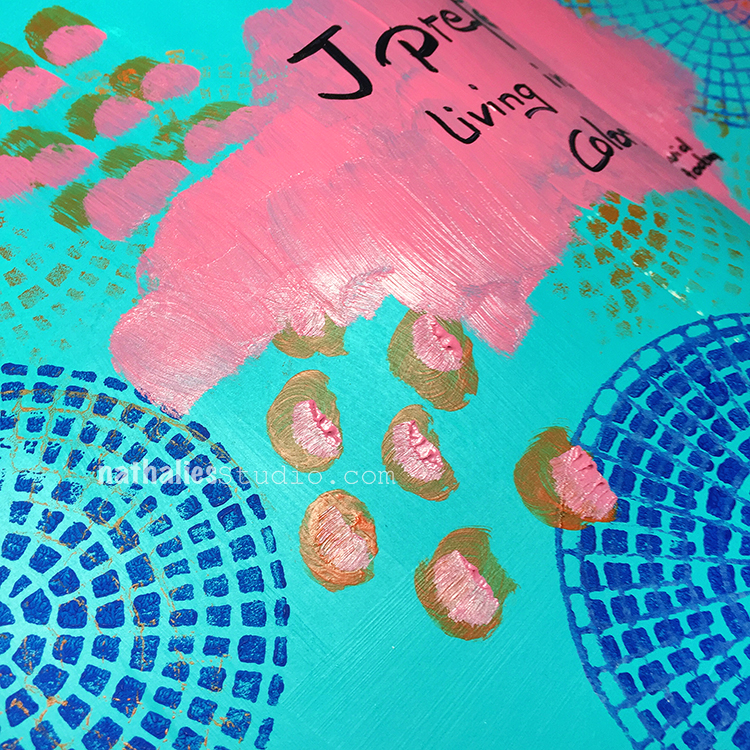 I love using the paint on top of the stamp also only partly to get some areas more lightly as a hint of the stamps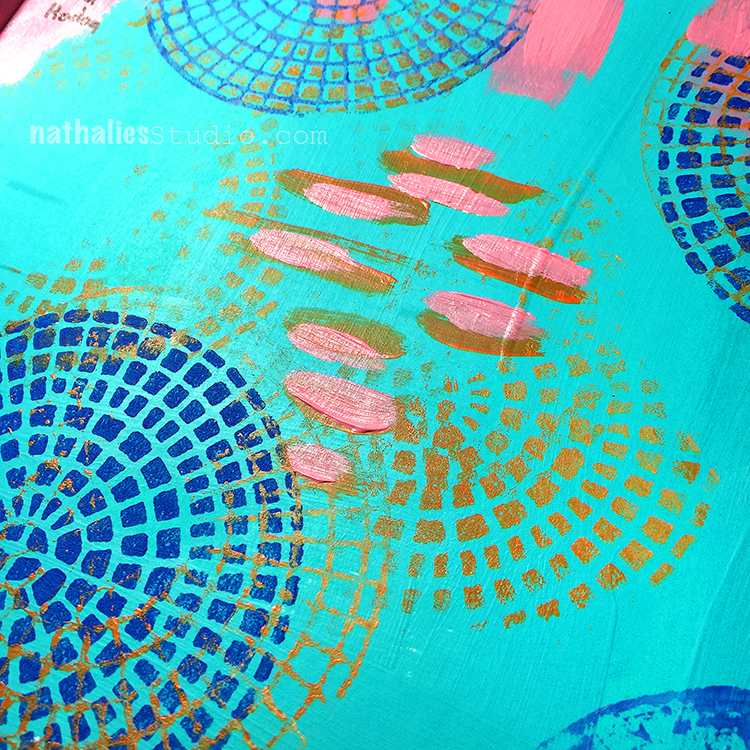 This was fun and an easy creative boost in the morning.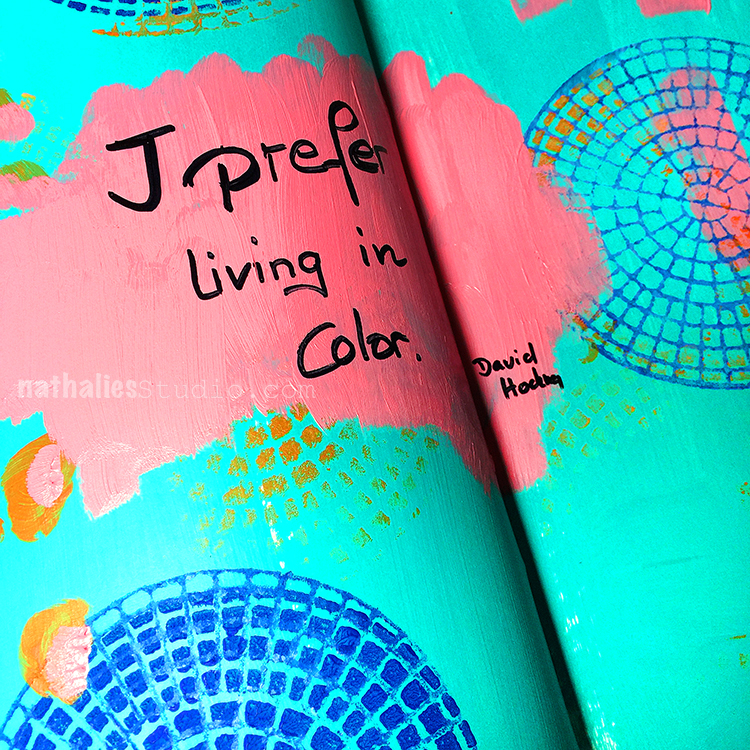 Here are the supplies: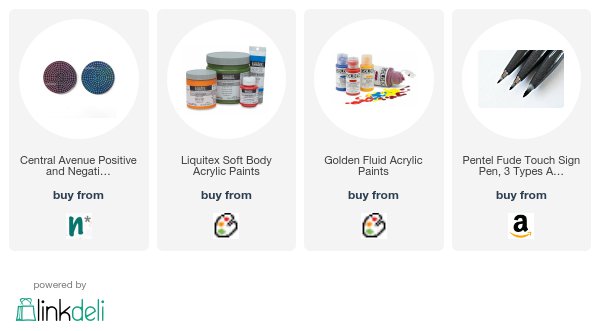 Wishing you a wonderful colorful day !