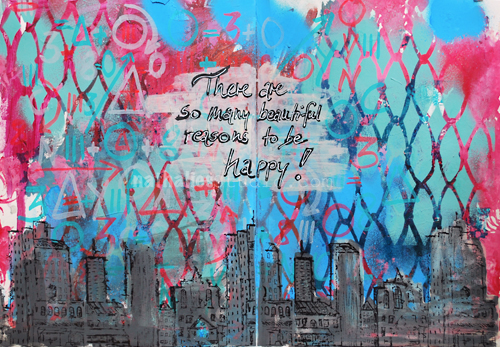 "There are many beautiful reasons to be happy!"
Like ….playing in your art journal :) I had a good time creating a funky grungy background and layering it up with some marker marks.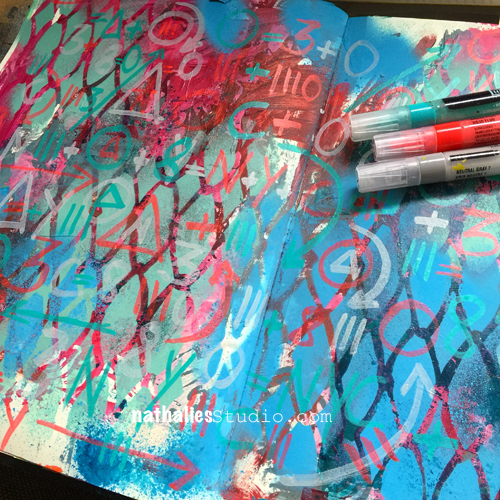 I re-explored the Stampendous Dauber Applicator which comes empty and can be filled with whatever liquid you want. They have a little foam dauber on top. I filled the bottle with part black soft body paint and some white acrylic ink to get a grey and also a more fluid paint and used the dauber to apply paint onto the Urban Scribble Foam Stamp. I love how quick this works and especially with generic colors it is an easy way to keep on hand for working with foam stamps. When done with the dauber, simply wipe off access paint from the felt and close up to prevent the felt to dry up with acrylic paint. So far this worked well :)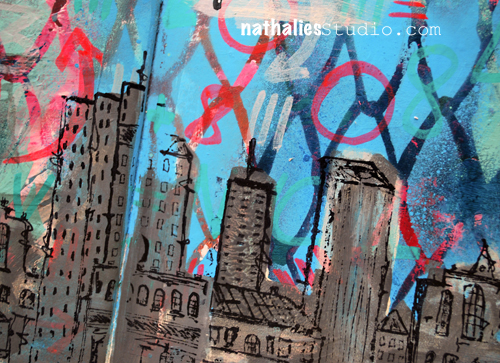 I stamped with the Urban Scribble rubber stamp and archival ink on top.
What made you happy today?
Here is a list of the supplies, I used for the art journal spread above.