"For my part I have never avoided the influence of others. I would have considered it cowardice and a lack of sincerity toward myself" Henri Matisse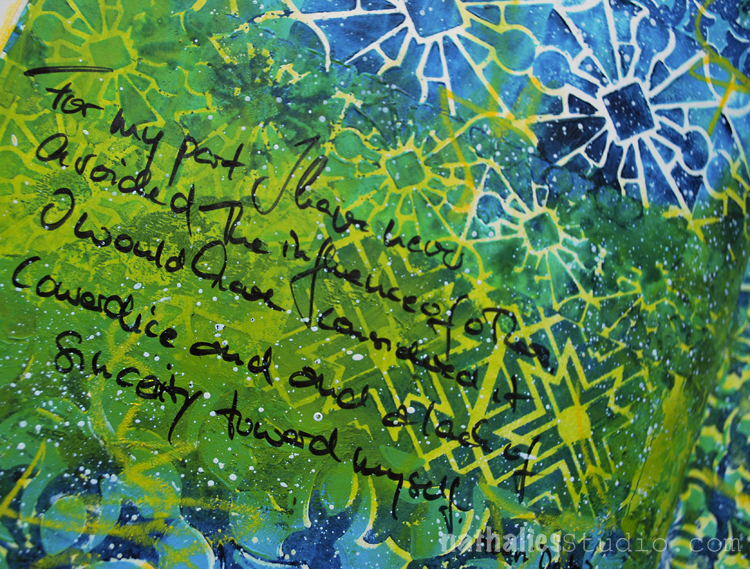 Some stamping with several of my ArtFoamies Stamps including my new super cute Versailles Positive and Negative Mini Stamps. I used only two colors of the stamping and once I filled up both pages, I painted with some yellow acrylic ink over part, which turned green over the blue and stayed yellow in the white off -set stamped areas.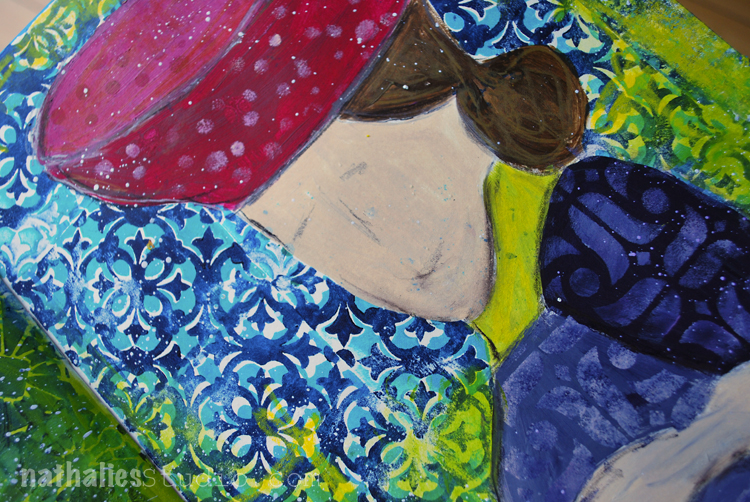 I like how this spread turned out- it was fun. Here are some of the supplies I used – some of the links are affiliate links:

Have a wonderful creative day!