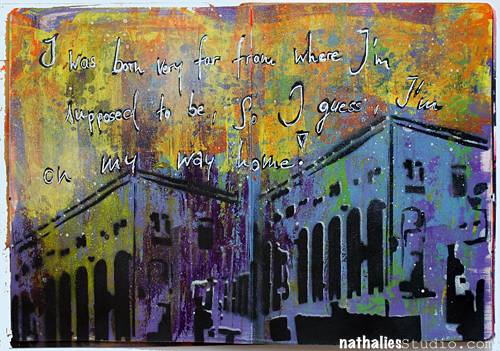 I was born very far from where I'm supposed to be, so I guess, I 'm on my way home!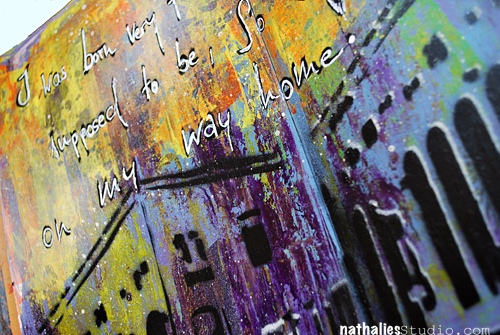 For this art journal spread I had created a grungy background with acrylic paints – using different shades and tints of purple and some accents of green and yellow. I had created a building stencil out of a sheet of Grafix Dura-Lar and sprayed first with white and then a bit offset with black spray paint through it to create a little white border and some dimension.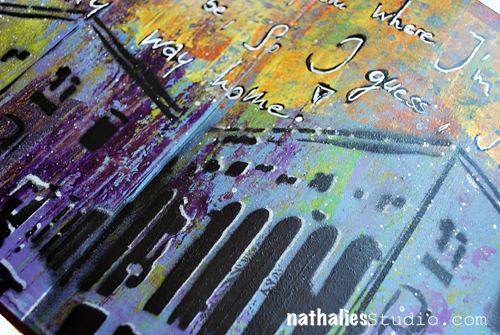 I then changed the top of the page picking up the green and yellow and adding some more grunge to it. I like how it turned out – I think I might be obsessed again with building stencils ;) For the journaling I used a Liquitex Marker and then traced it with a white Signo pen.