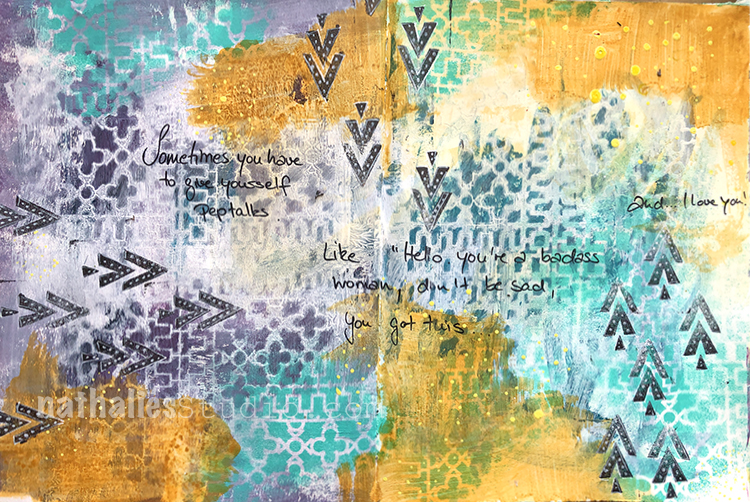 Yeah – let's give ourselves more pep talks :)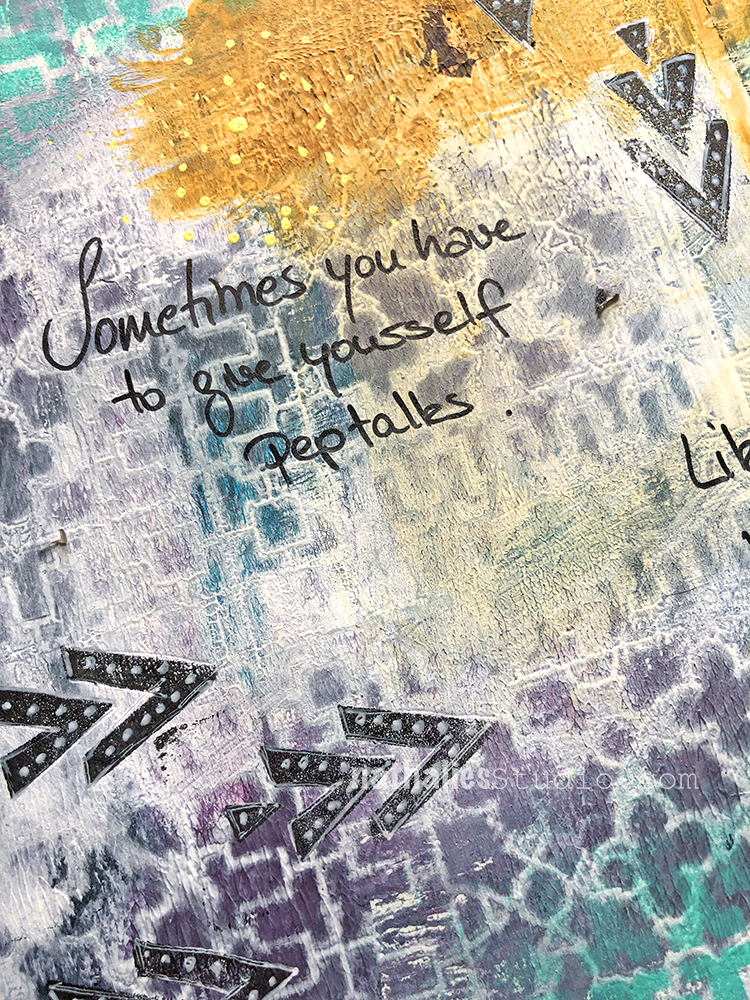 played with some heavy body paints and gesso as well as stencils.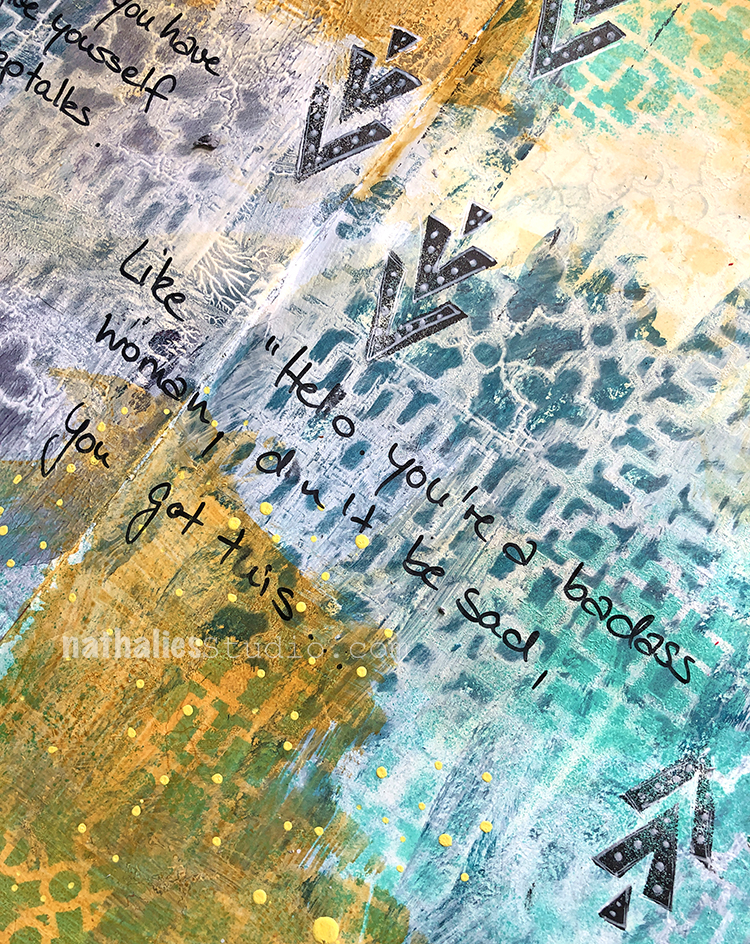 Love the texture and also the color mix :)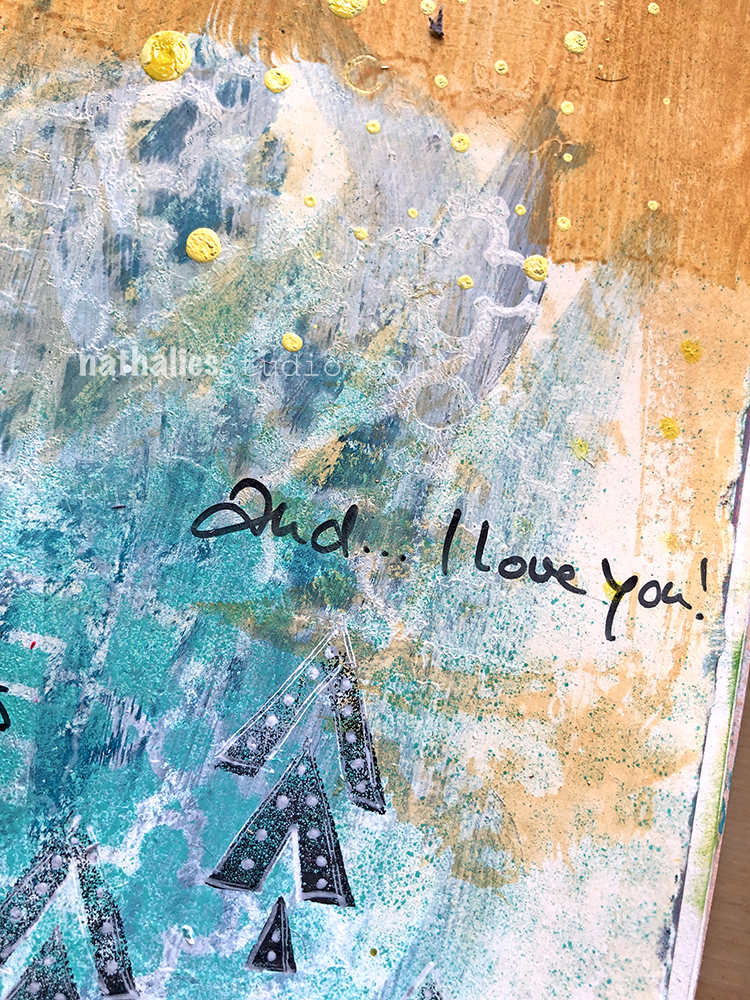 It was a good spread to just play mindlessly around and then go back to work on the Creative JumpStart 2019 Classroom! Don't miss out on the Early Bird Price!!!
Here are some of the supplies besides acrylic paints I used: