I am so excited- LOL- Hold your horses! This is the very first year in seven years, I actually started to play along with Creative JumpStart– usually there is just too much going on on the administrative side of organizing the workshop, traveling to teach and with CHA/Creativation that I just cannot play along. But ha – this year I am in! This art journal spread was inspired by the first video with Mystele in CJS18 – wow- she rocked that video. I used some of her ideas to jumpstart my own page and then went for it.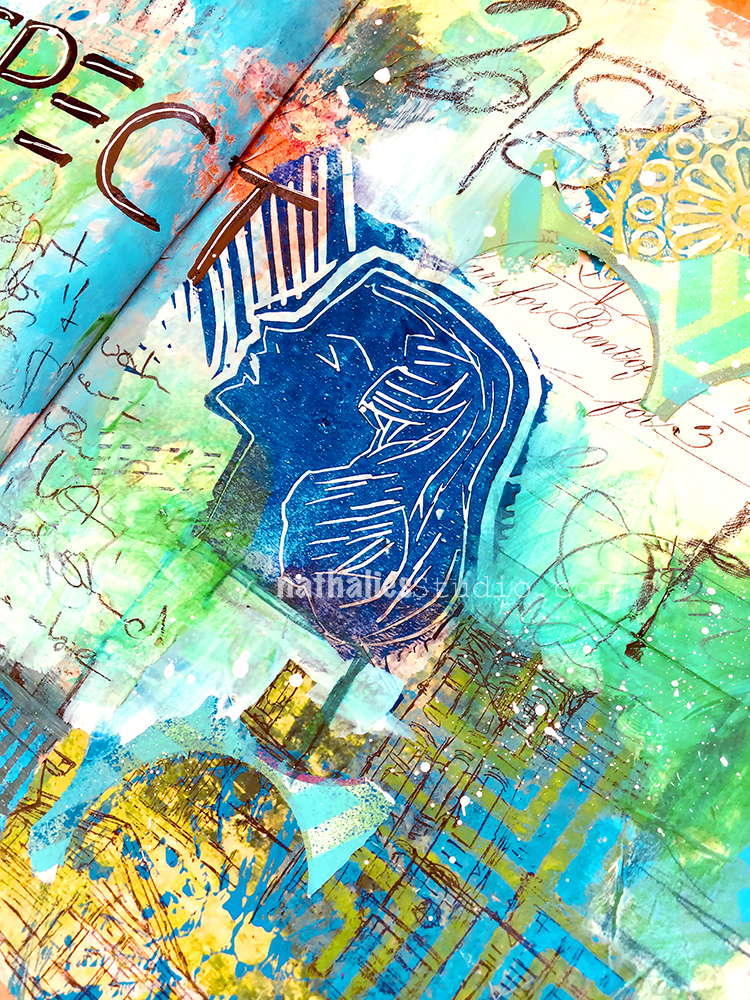 Mystele painted a gorgeous face – I used a hand carved stamp – see you can do whatever you want with those videos (get inspired by the technique, the material, the way the artist use things, the look, the colors…nameless options) but they do totally feed you if you are just willing to play- and Oh and I am willing this year ;)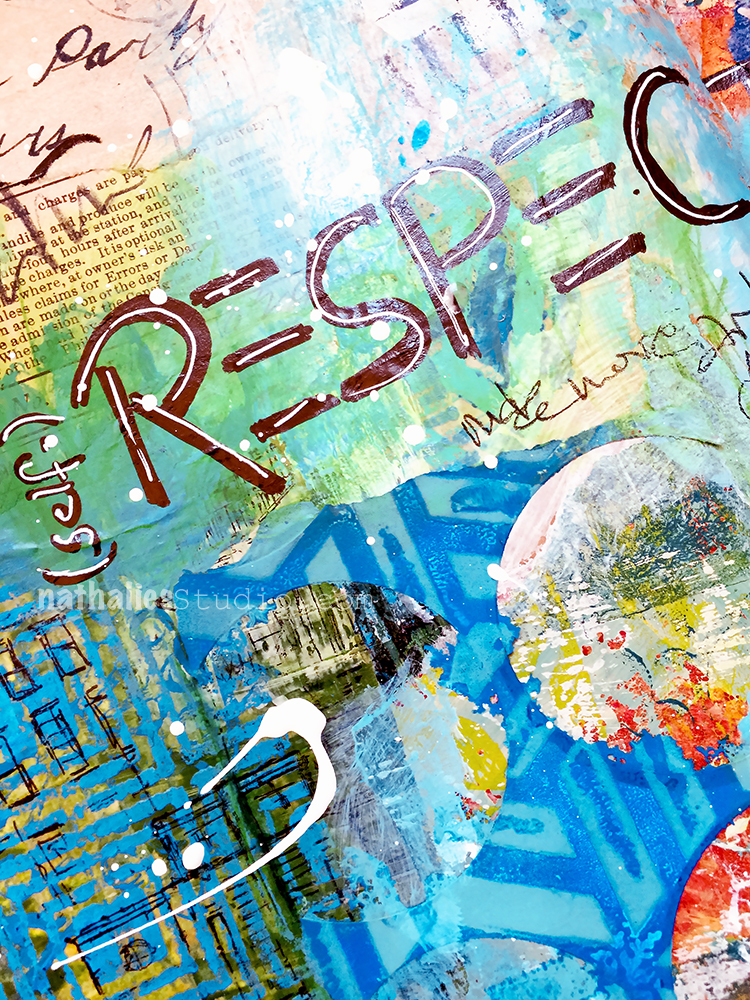 My word for 2018 is (self-) Respect – and so it was a good page to do !
Are you in for Creative JumpStart 2018? If not you can still join – check it out !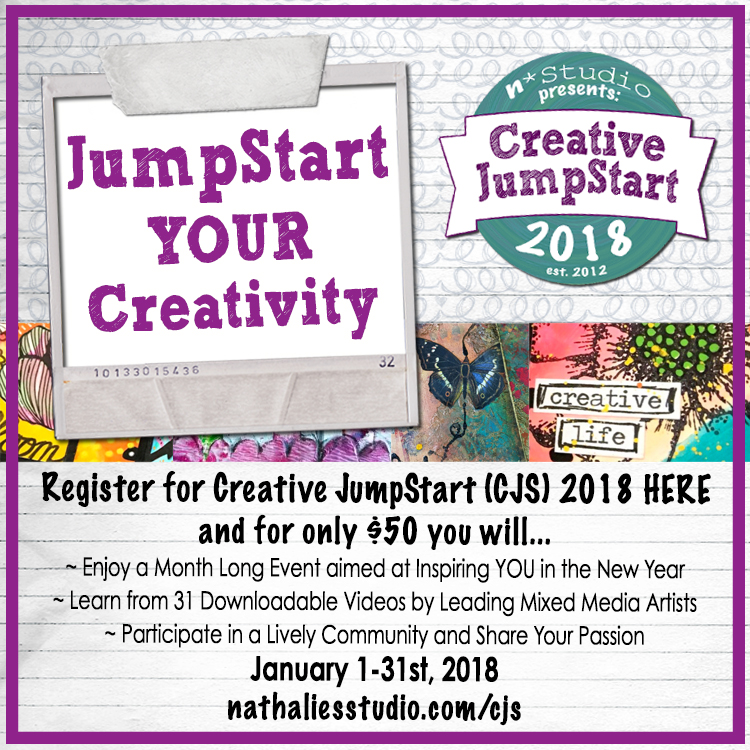 Give yourself the permission to play!