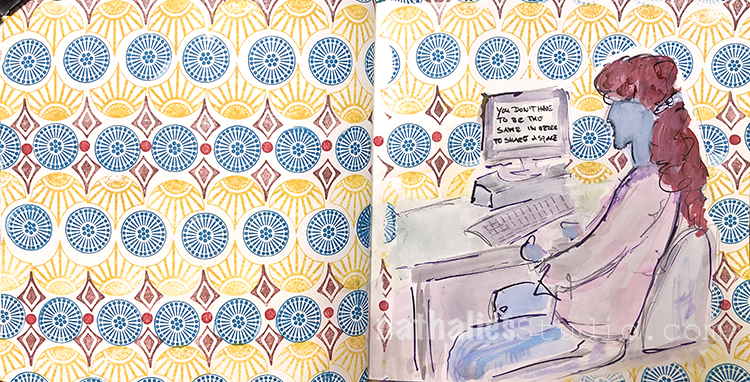 "You don't have to be the same to share a space."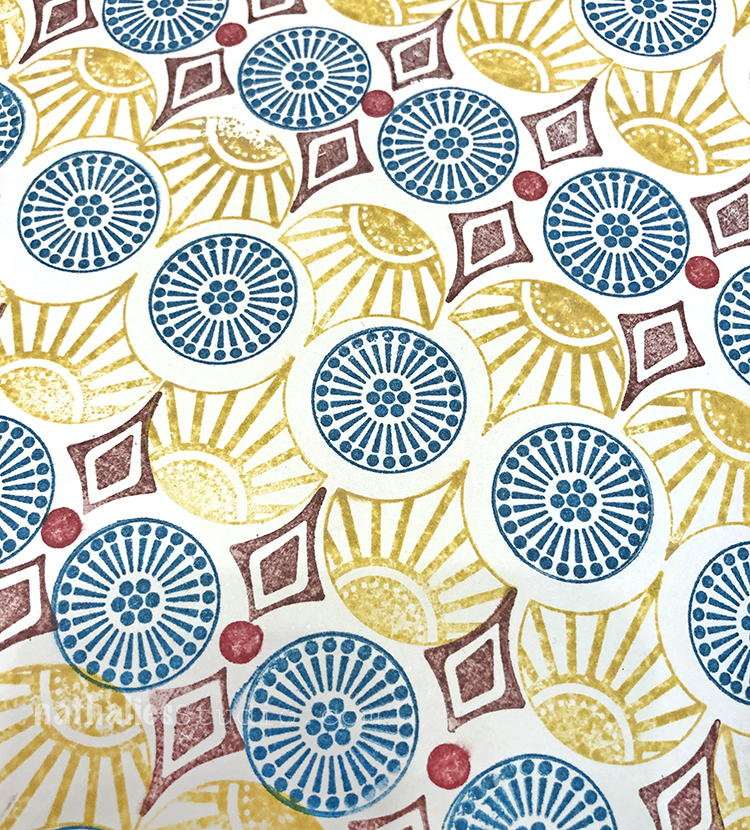 I stamped out a background pattern with my Fantastic Small, Small Circle Jumble, and Fanfare stamps. I used a pencil eraser for some dots in between.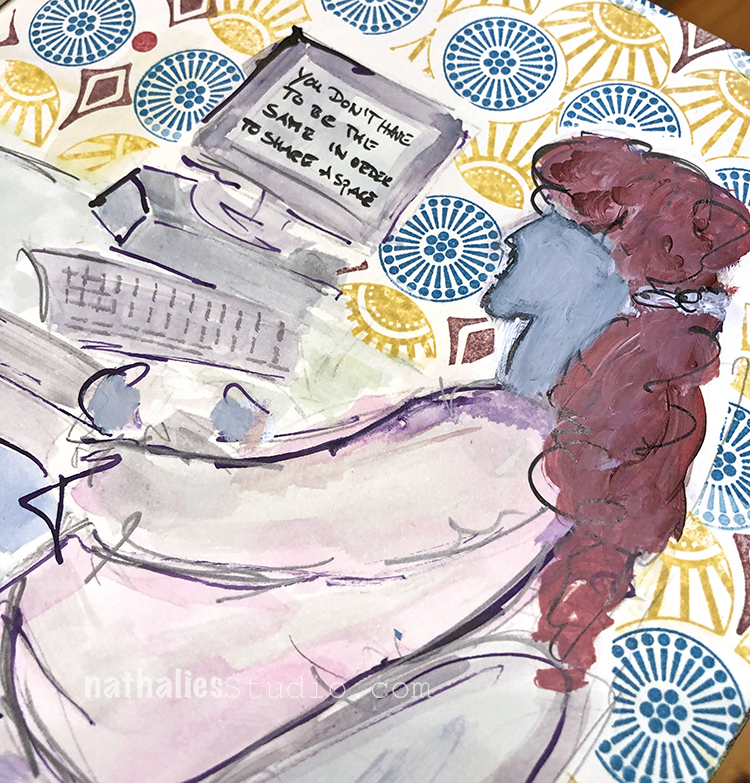 I sketched the figure right on the page with ink and pencil and then filled in with gouache and watercolor.
Here are some of the supplies I used: