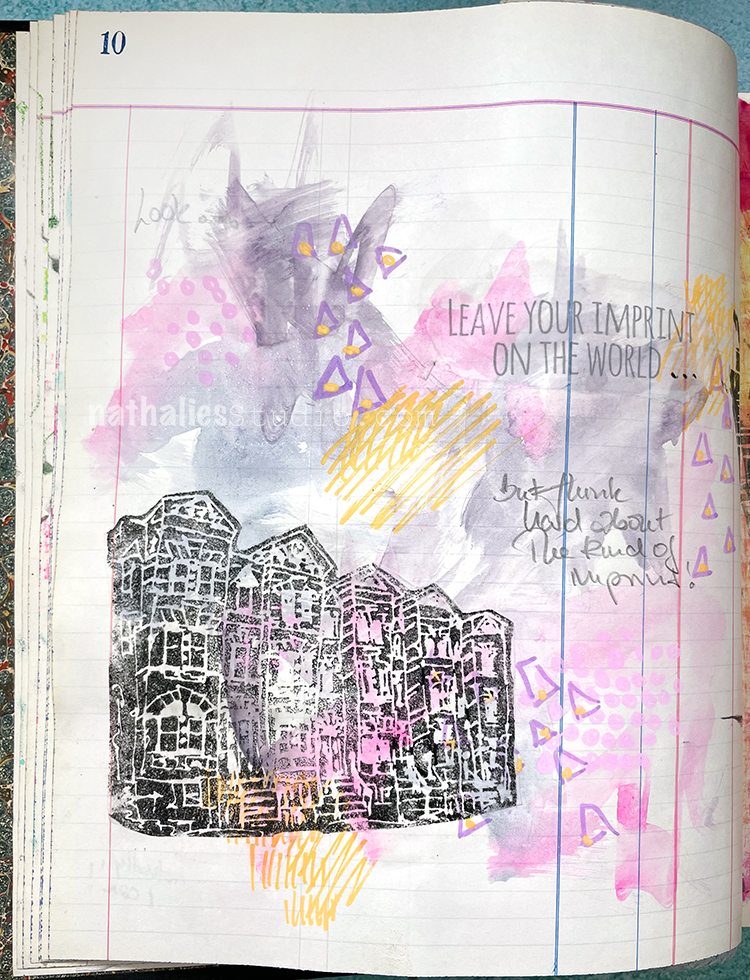 "Leave your imprint on the world… but think hard about the kind of imprint!"
We can make so many… the environment, our loved ones, society, etc.
For my background I used Daniel Smith tube watercolors – they were dried up on a palette and I wanted to use them up before they went bad. Then I made some marks – triangles, dots etc. – with Posca markers. I was really just playing around and it felt good.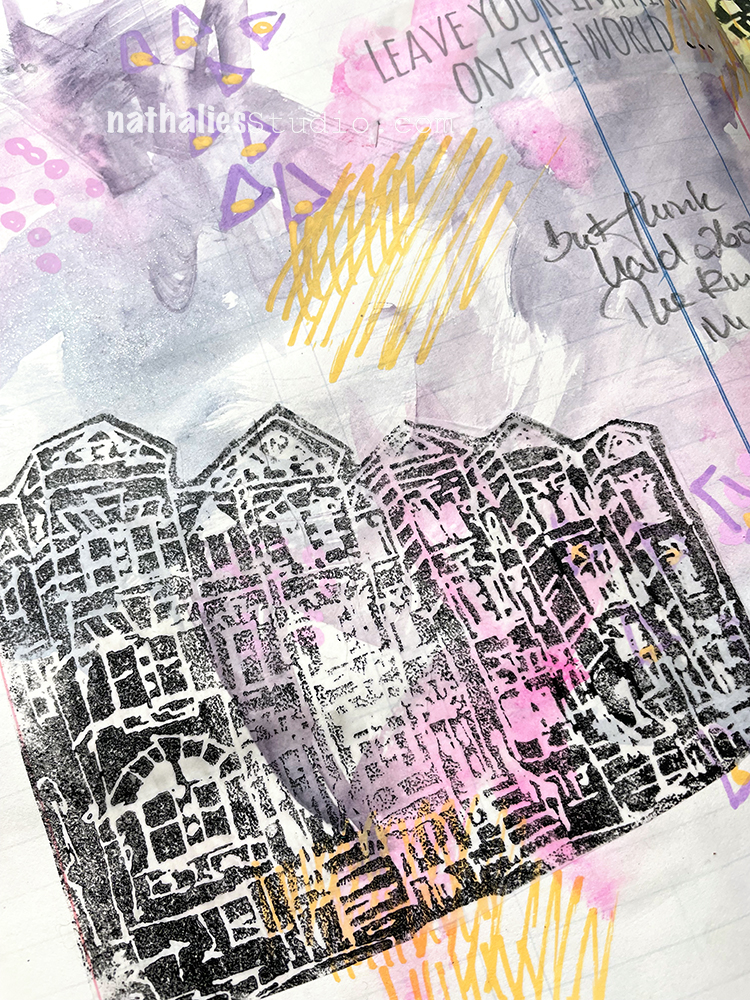 For a focal point I stamped my Row Houses foam stamp with acrylic paint.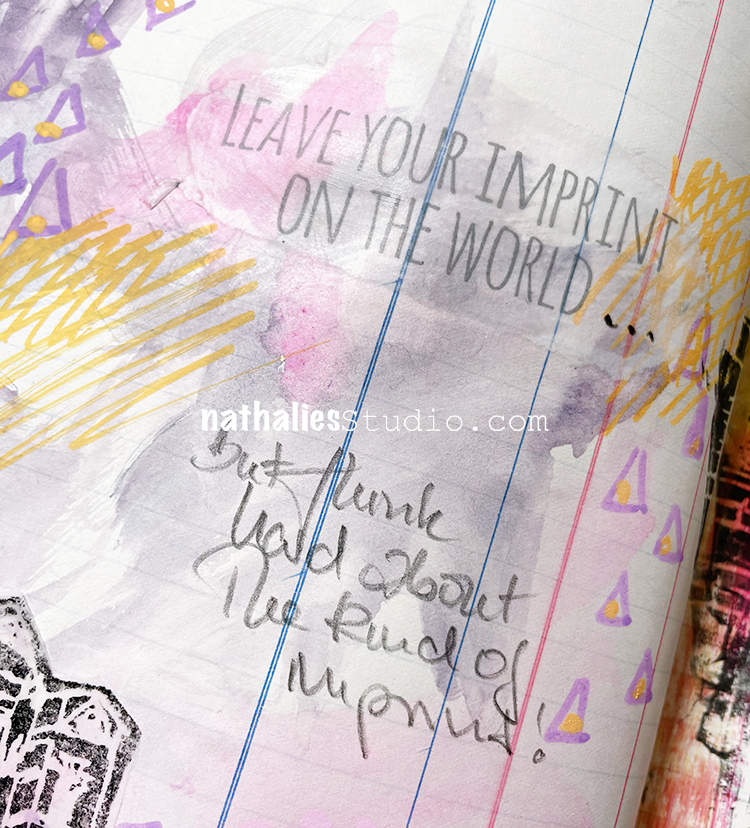 The printed portion of the quote is from tissue paper that was part of the packaging of some shoes I bought and I liked it… but then thought a bit deeper about the implication of the quote and wanted to add that too.
Here are some of the supplies I used: