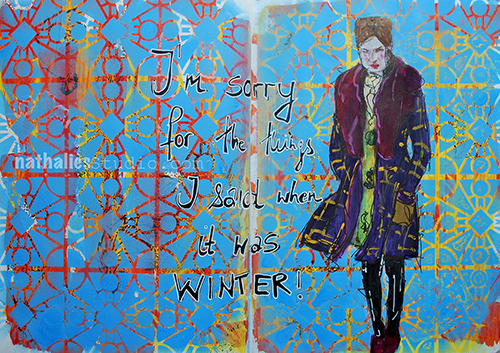 "I'm sorry for the things, I said when it was winter"
I am just preparing myself for the winter ….I am a grumpy winter person – LOL .
For this art journal spread I used my brand new Buenos Aires 9×12 Stencil.
I really love this stencil – I mean …I love them all but this one is probably one of my super faves. For the spread I had scraped off left over red and yellow paint to the background during a workshop and it really wasn't looking too great. I added some stamping with black ink and while that was looking interesting it still wasn't really inspiring me to do something. But when I saw my new stencil I know it would look great.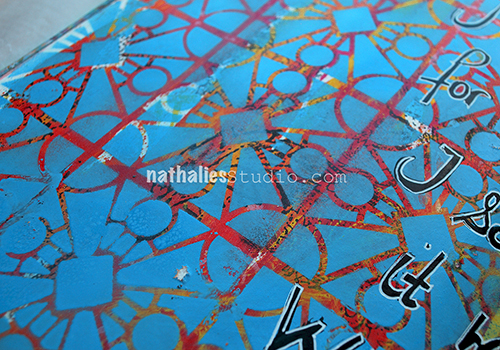 I used some blue acrylic paint spray (you can of course also use acrylic paint) and sprayed over the stencil I love how the red and yellow as well as the intricate stamping is peeking through.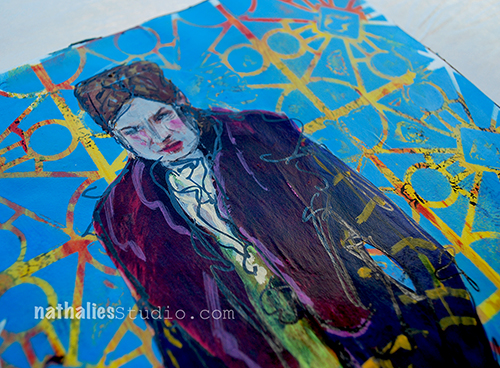 Finished off with an overpainted magazine image and a grumpy quote and there you go …winter can come ;)
Here is a list of the supplies I used- some of those links are affiliate links: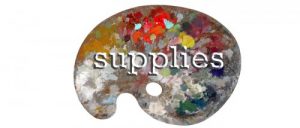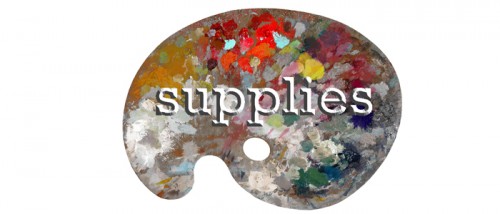 What is your favorite season of the year?