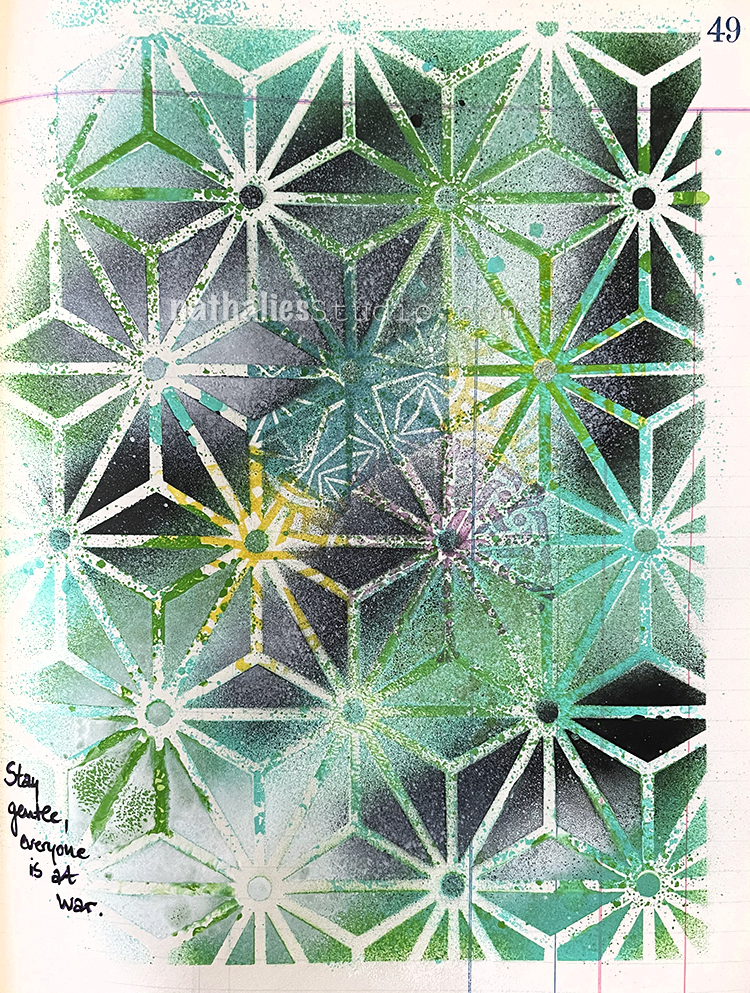 For this spread I used the Star Struck stencil that was still wet from applying spray paint over it for the It's Worth It art journal page. I flipped it over and pressed it onto the next page in the ledger, which created an uneven reverse print, mostly visible with the green structure of the stencil on the top right. I love getting inspired by something I was working on earlier and not just starting on a blank canvas, so to speak.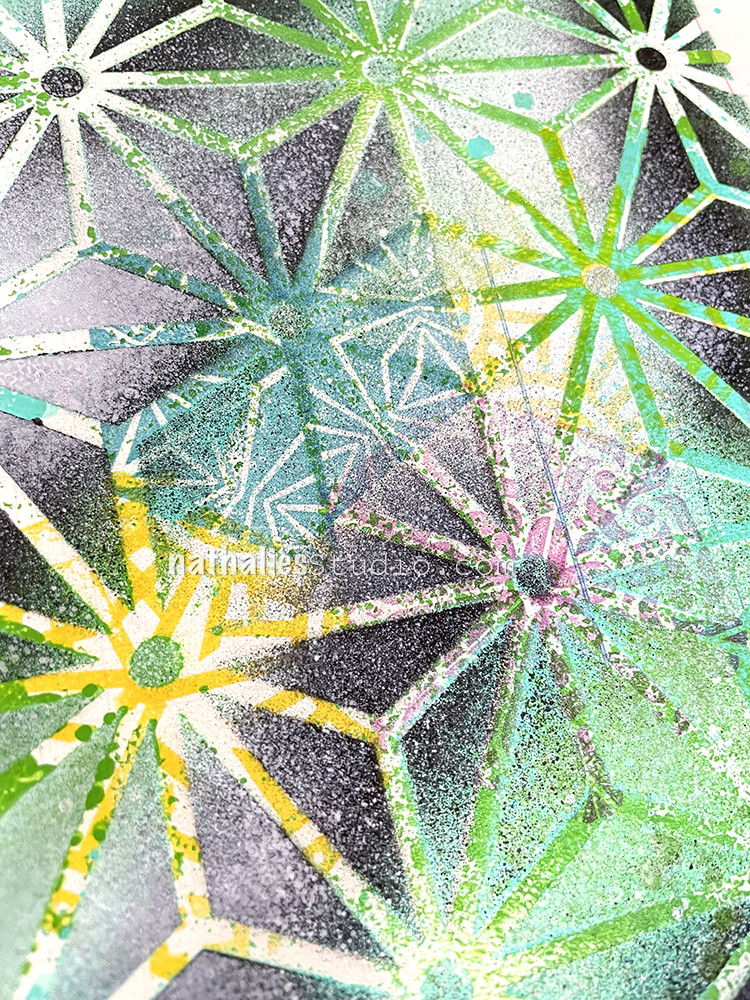 My first idea was to stamp into the Star Struck areas with my Triangle Love stamps and some Versafine – which worked out nicely but it was a bit off. So I layered the Star Struck stencil back on top, basically covering up what I had printed before and used the same colors yet again but tried to spare most of the area that was stamped.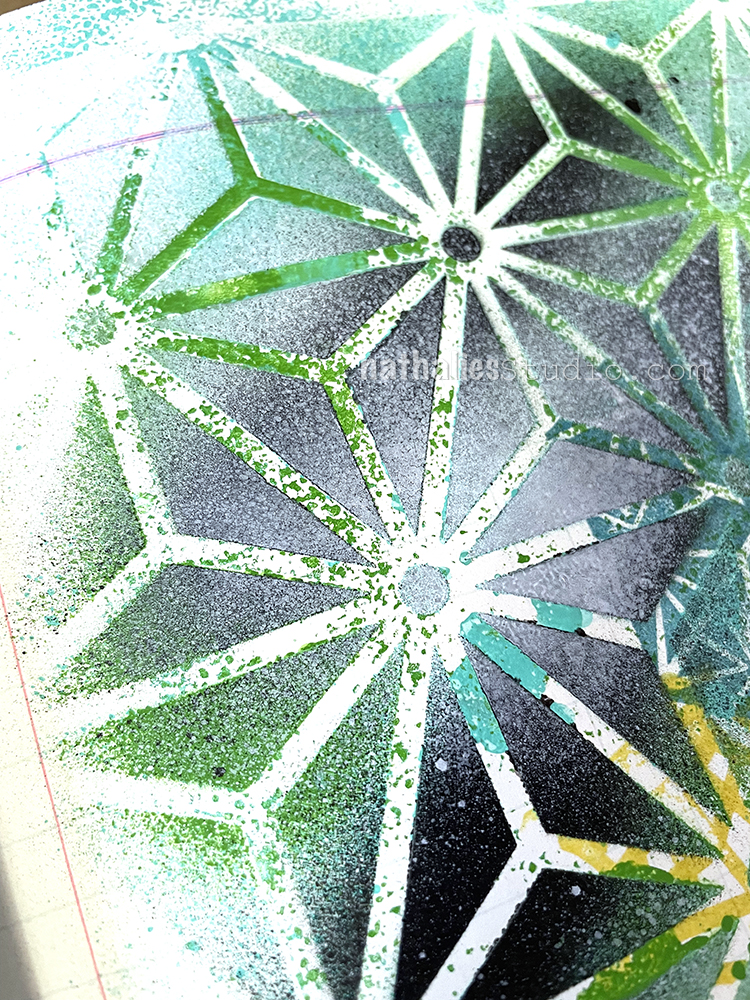 I love the effect and I definitely want to play more with the flip flop stencil technique :) There is also a slight dimension to the built up spray paints which is hard to see in the photos, but I love it and I think I want to explore this a bit more on some of my bigger paintings as well as for the backgrounds.
Here are some of the supplies I used: