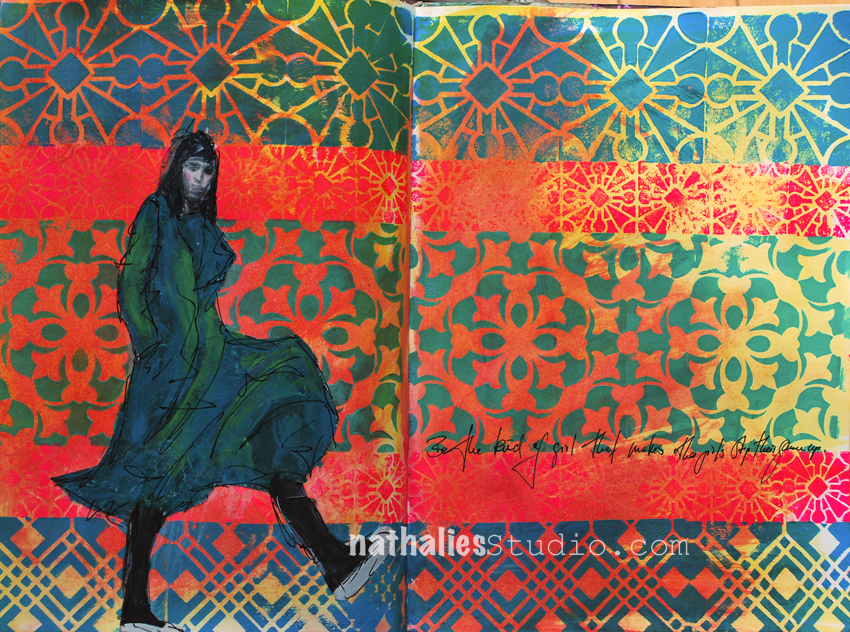 "Be the kind of girl that makes other girls step their game up"
I started this page in one of my classes with the middle pattern showing one of the Versailles Foam Stamps stamped with acrylic paint.
and then kept on going at home adding more patterns using the Buenos Aires Border Stamp and the Buenos Aires Tile Stamp on top.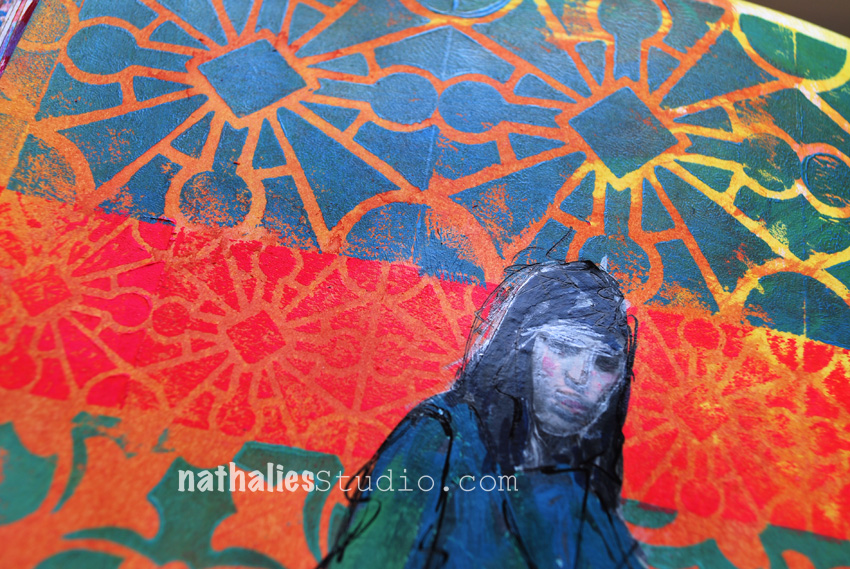 On the bottom I used one of the Chicago Stamps. To finish it up I layered some acrylic ink on top which was mostly resisted by the stamped images. This is a good way to add some color to the background after you stamped.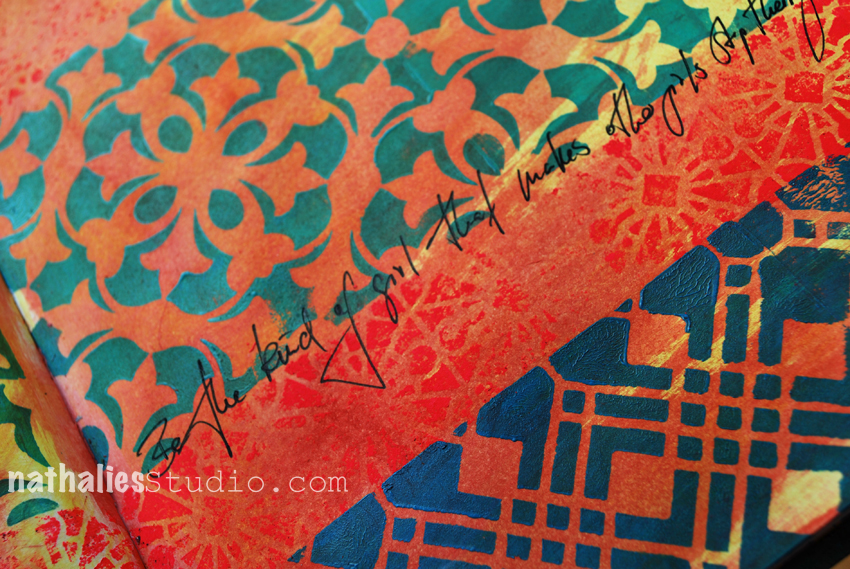 But it looked also very good without the colored backgrounds – next time I guess *wink.
Here are some of the supplies I used for this journal spread – some links are affiliate links:



Hope you are having a wonderful day