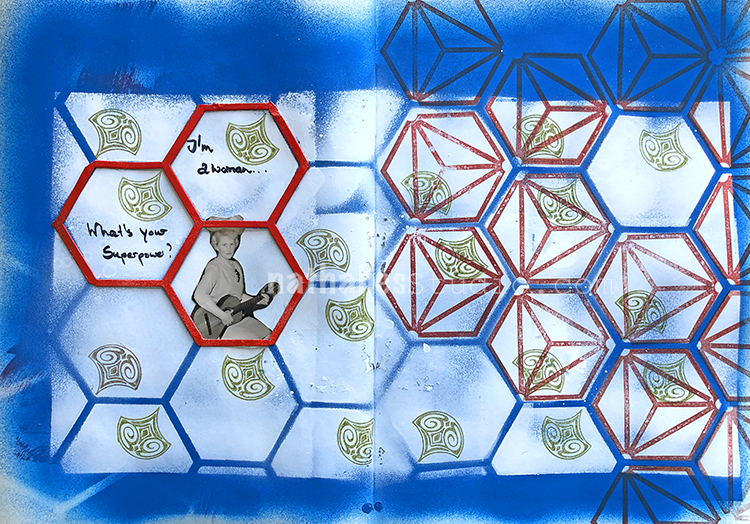 What's your superpower? I'm a woman…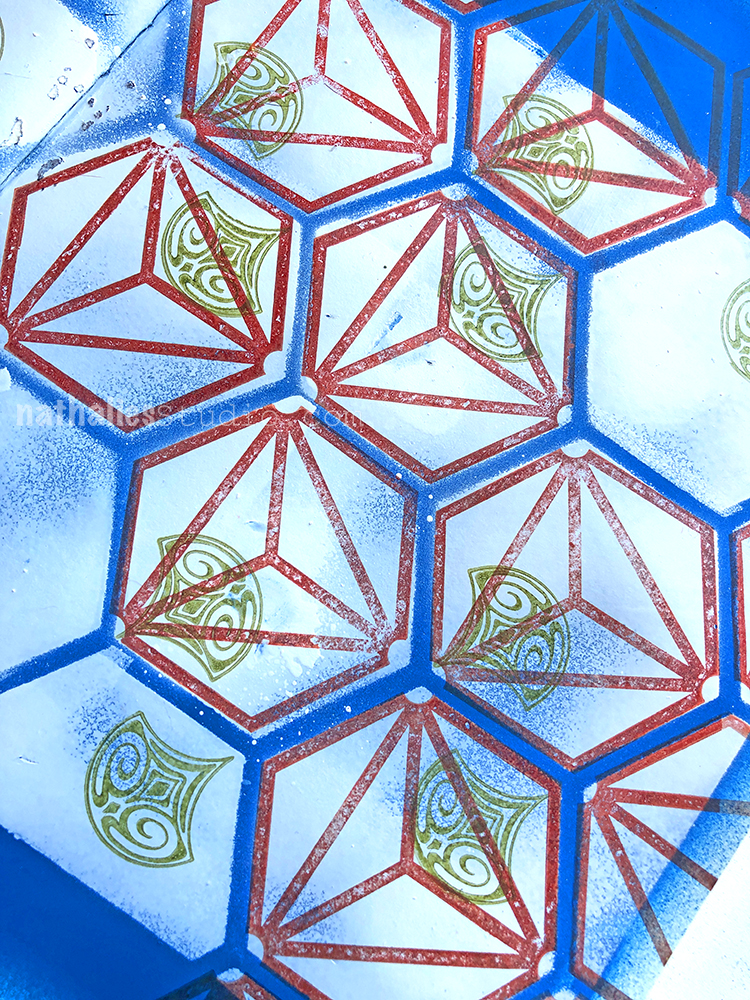 I used my Hexastencil Mixed Media Chip to create the hex pattern and then filled in with the Diamond Hex rubber stamp from the Hex Set Large and the Fairview rubber stamp from the FANtastic Small set.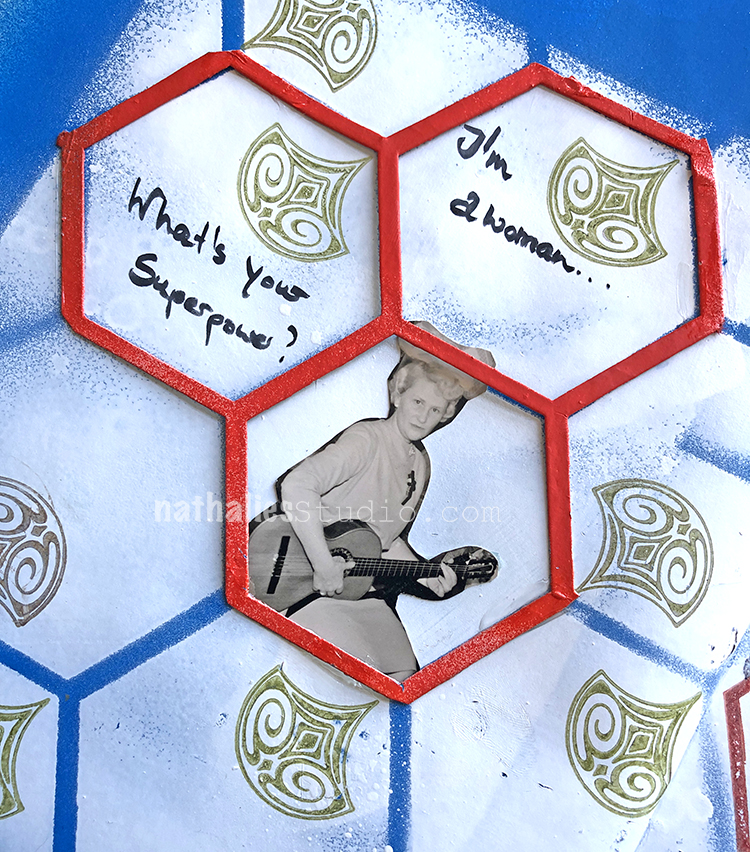 I had a photo of my Aunt Margot from a party (I had so many from the party and was sorting through them recently – such cool images) and just thought it was a perfect fit for the quote and the hex space. Then I trimmed up one of the Hexastencil chips, and applied it with gel medium.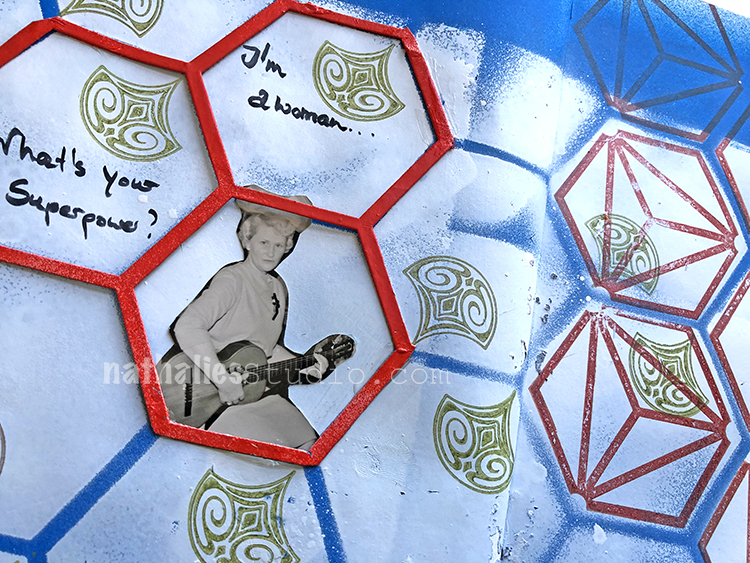 I'm glad I found a way to incorporate the dear photo, in a meaningful way to keep.
Here are some of the supplies that I used: