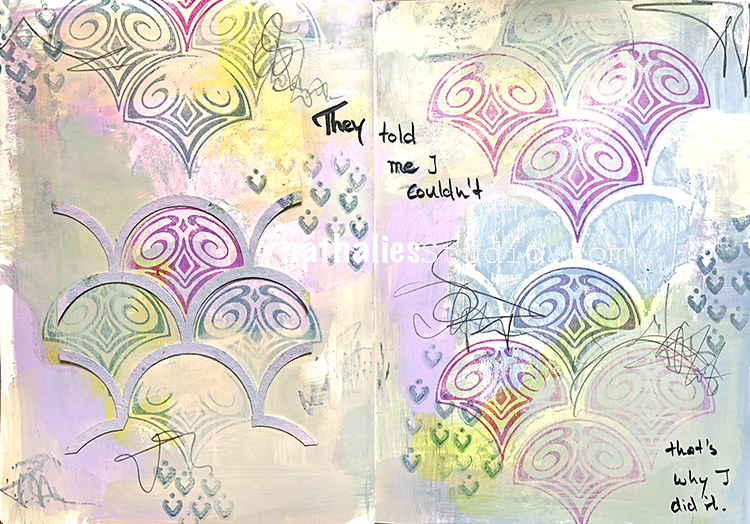 They told me I couldn't… that's why I did it.
In this case, you shouldn't really show stuff on social media you are not happy about and so that's why I do it hahahaha. Because it is all part of the process …the good , the ugly and the in between.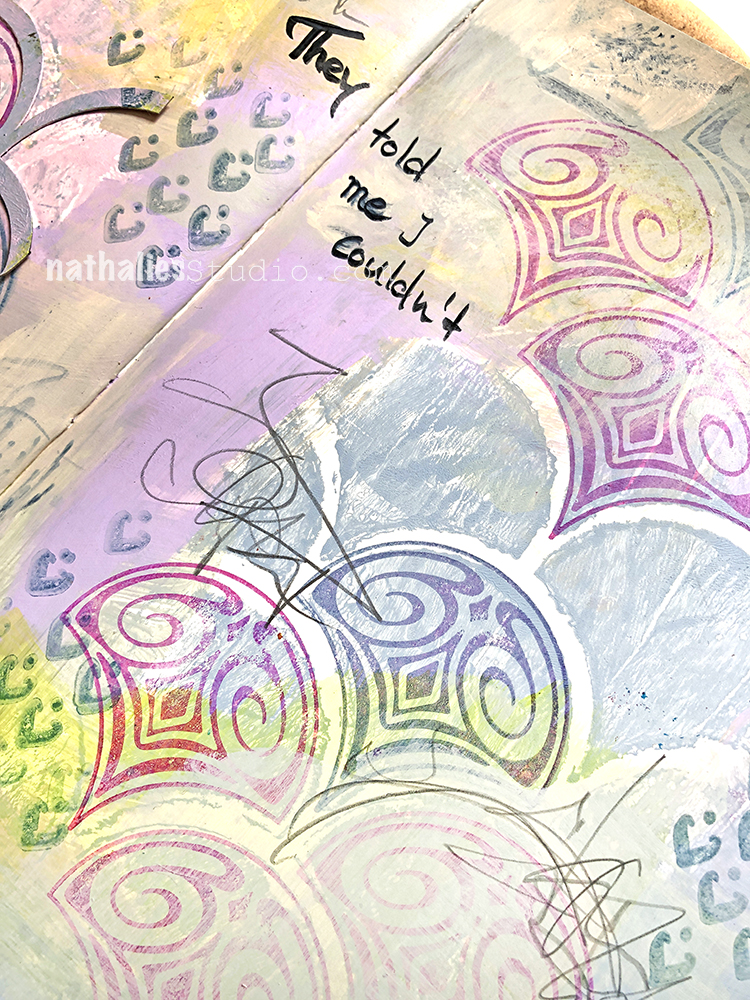 I used my FANtastic Mixed Media Chip as a stencil and monoprinted directly into my art journal.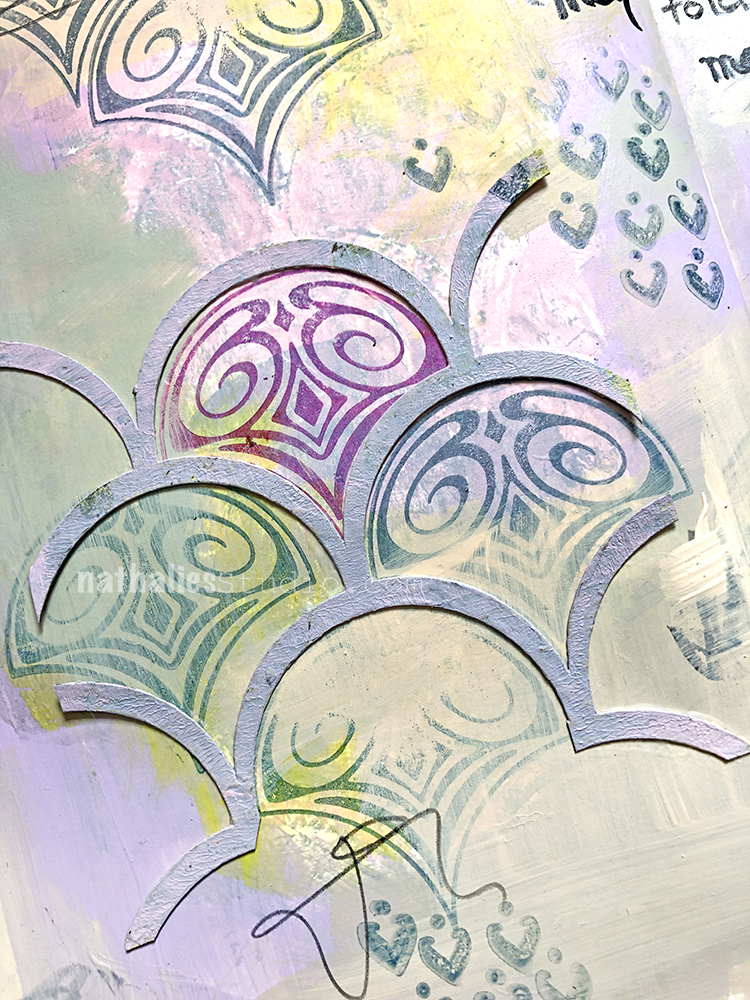 I added paint and stamped with my FANtastic Large rubber stamp set and my Fanfare stamp set.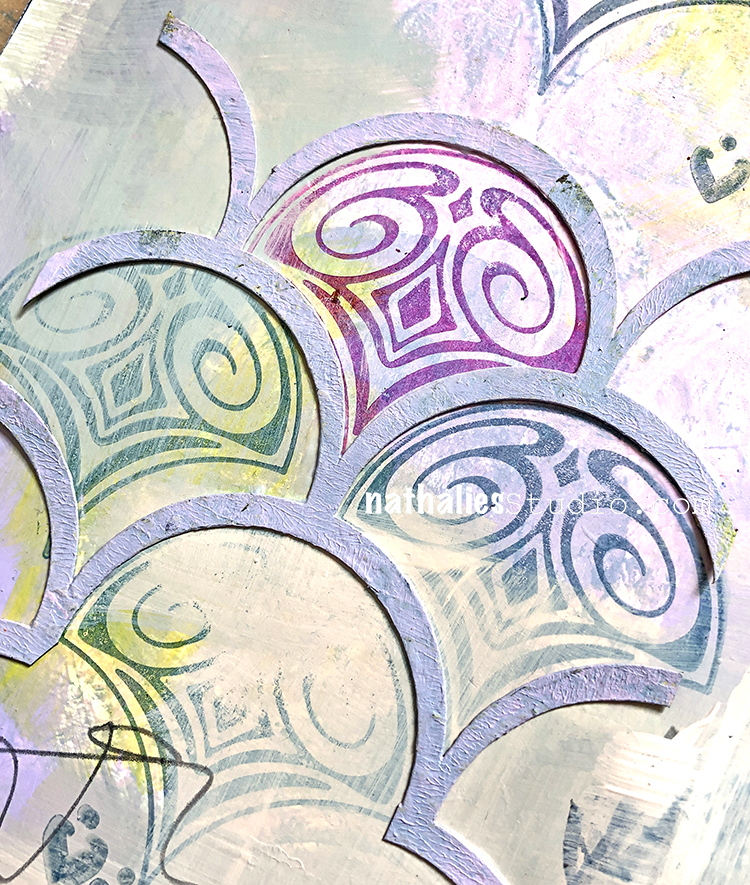 At the end I took matte medium and adhered part of the mixed media chip right into it all, framing the stamped fans and giving a bit of texture to the page.
There are elements of the page that I really like – like the monoprinted area and the chipboard as well as the muted stamping but then there are others that I DO NOT LIKE. Basically the colors are totally out of my comfort zone and the very rigid pattern of the chipboard and the stamps was competing with the messiness of other areas. Sometimes that works but here for me it didn't . It was fun to play though …and sometimes just showing up and doing something creative is ok too …
Here are some of the supplies that I used: