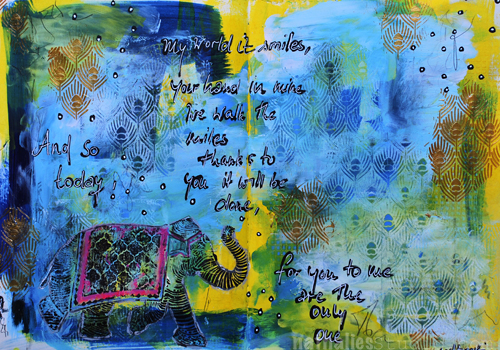 "And so today, my world it smiles, your hand in mine we walk the miles,

Thanks to you it will be done, for you to me are the only one." Led Zeppelin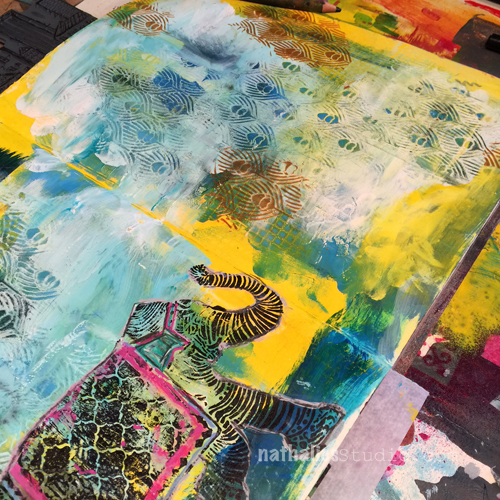 Over a painted background I added a mix of blue paint and gesso and while the mix was still wet, I layered the Peacock Background Stencil on top and using a babywipe removed parts of the paint again. This revealed the underlying paint once again. I layered the stencil on top again and spread some embossing paste through it.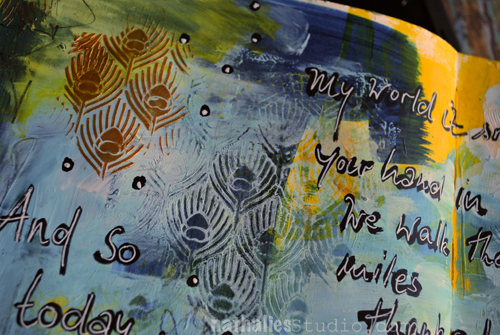 I stamped the Elephant rubber stamp with archival ink on top of the background and enhanced some areas of the elephant design with markers and pencils.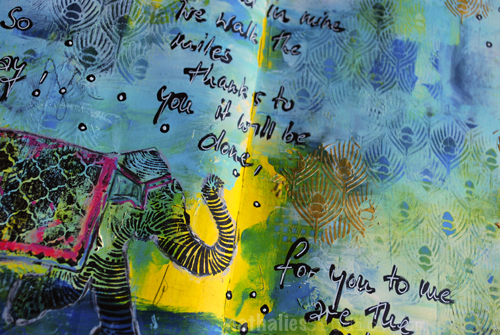 For the journaling I used a black acrylic marker and then overwrote it with a white signo pen.
Here are all supplies I used: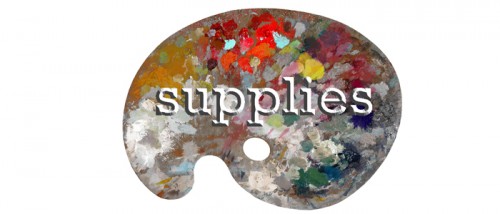 Hope you have a wonderful day!!!