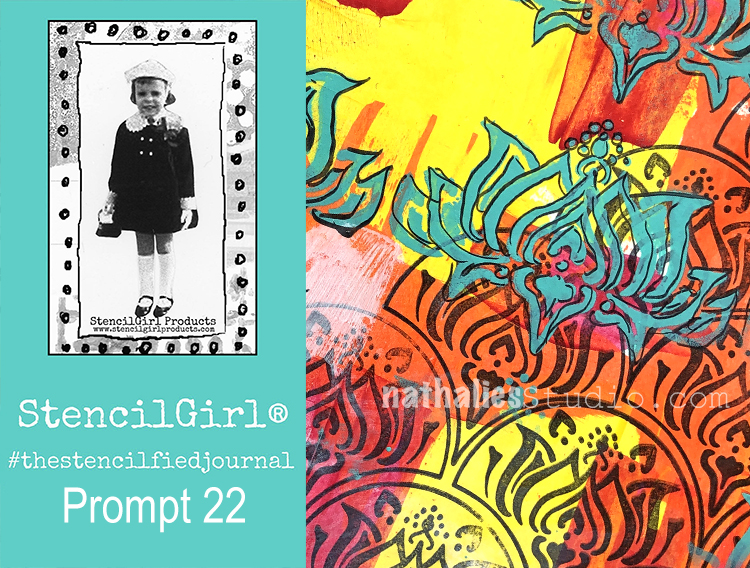 My wonderful friend Tina Walker is at it again – she invited several people to join her Stencilfied Prompts. The prompts are music related and each week she is posting a song. You can be inspired by the lyrics, the video, the album cover or anything related and the only restriction is that you have to use StencilGirl Product Stencils. Here is my take on Prompt 22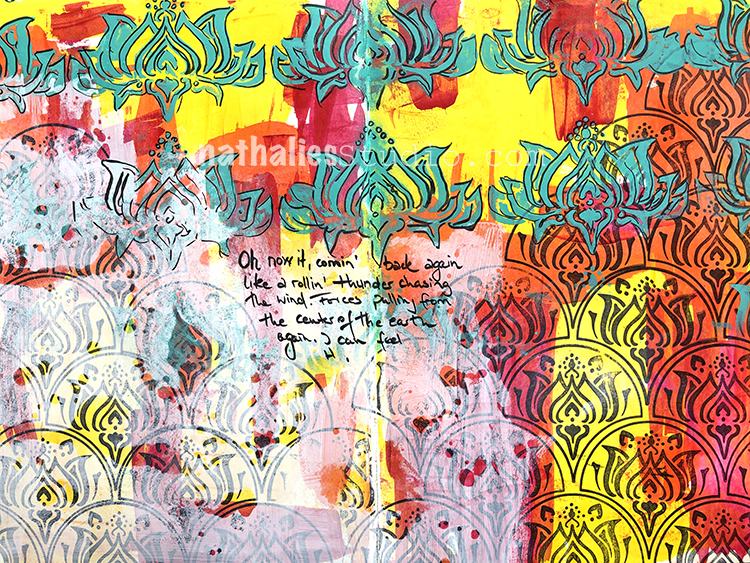 This time the song was Lightening Crashes by Live – a grunge classic you could say. And although it is a bit of a bummer, I chose some lyrics and went for powerful colors and a vibrant spread.
I used my Lily Wallpaper stencil – one I designed years ago now but still love so much. I used spray paint, acrylic paint, and a fude pen. I paired it with the coordinating design – the Lily Fan stamp from my Fan-tastic Large stamp set. Mixing the same motifs together in different forms creates some nice unity.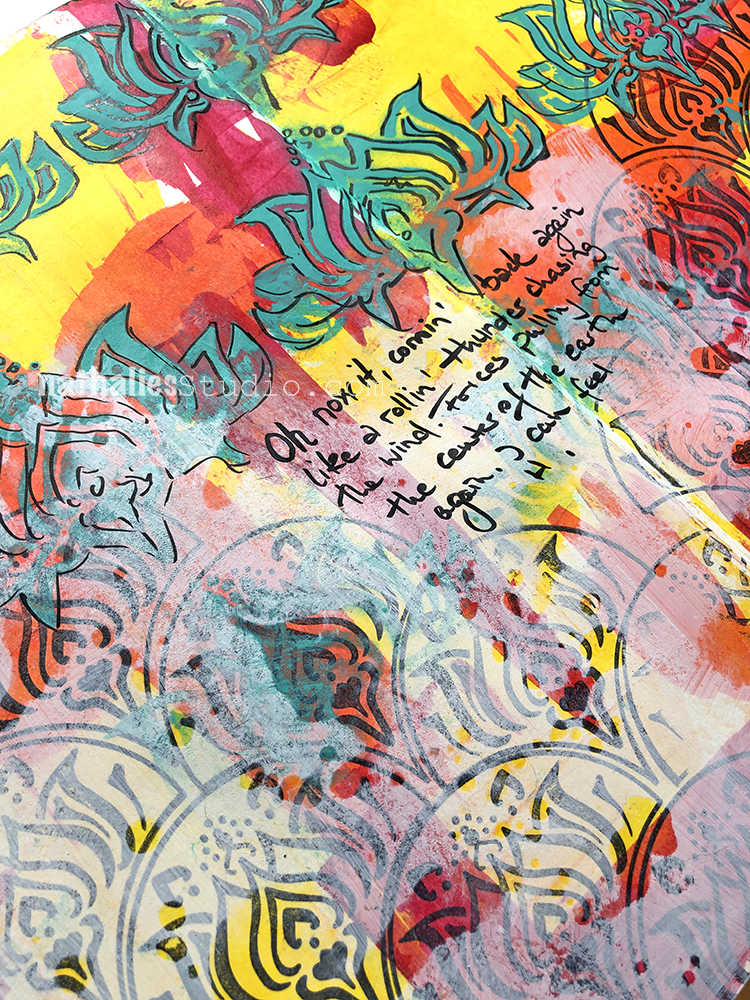 It's a pretty intense background ("like a rollin' thunder"?) so I toned it down some with gesso.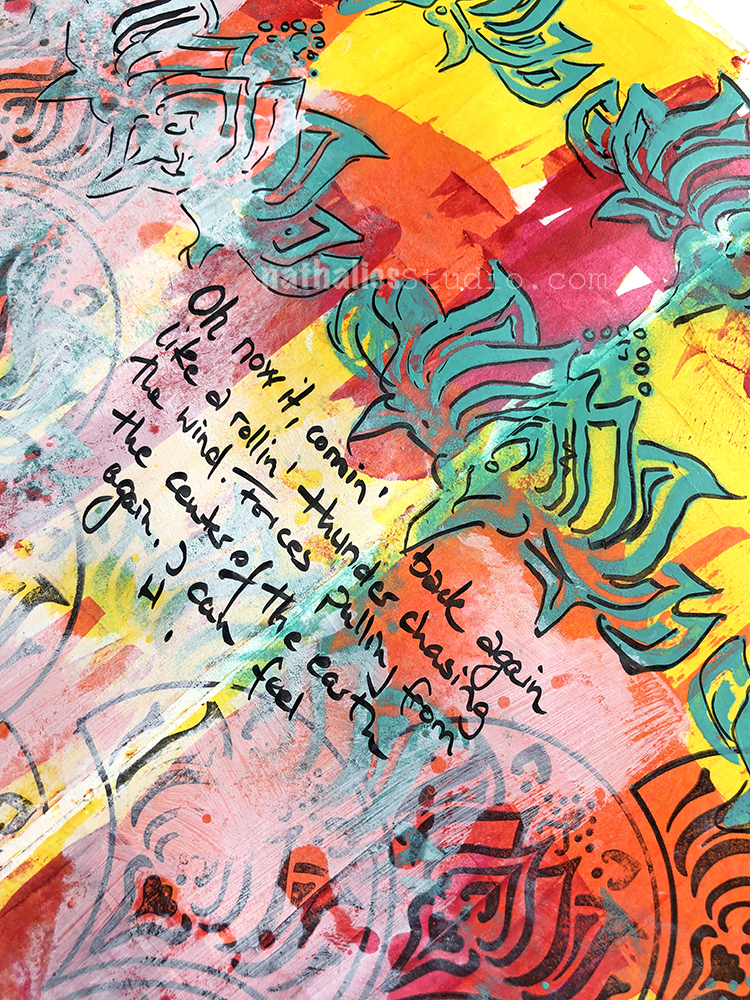 And the lyrics found their spot in the center of it all ;)
Here are some of the supplies I used: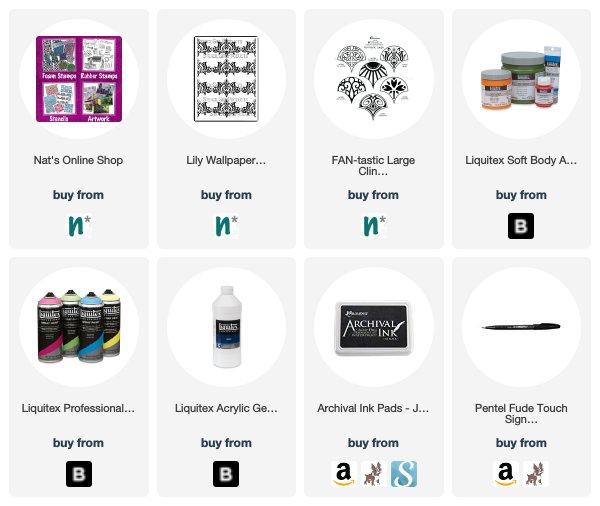 ---
And I have a special deal going on now through Friday, June 21st: spend $20 or more in physical products in my online shop, and receive a FREE Exchange Place foam stamp. This is a value of $9.50. Offer available while supplies last.