There is no one way to art. There is many ways. There is YOUR way. – Robert Ryman
I love this quote and it makes me fall even more in Love with Robert Ryman and his approach to art.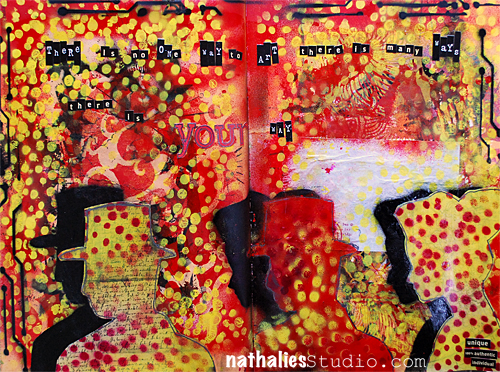 Lot's of fun playing with my What's The Point Stencil and some silhouettes I cut.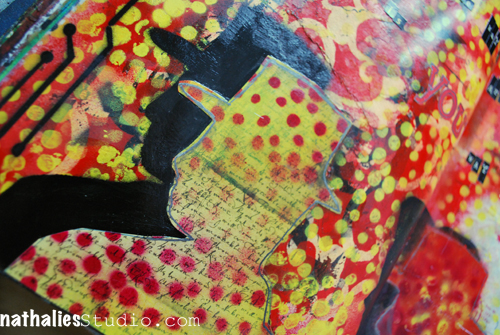 I had cut out the silhouettes and played with the mask and the stencil which I got out of the two figures. I layered the stencil over too and sprayed with Liquitex Spray Paints over it -I like the effect.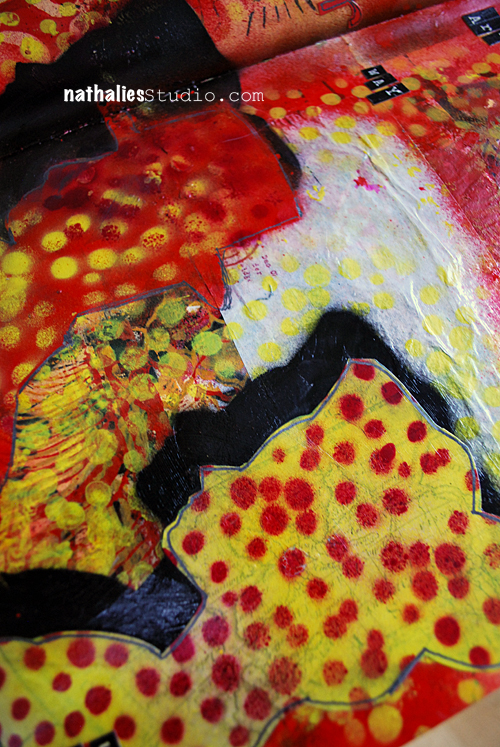 For the paper I used some Distress Inks – I just love how the Distress inks make every color pop.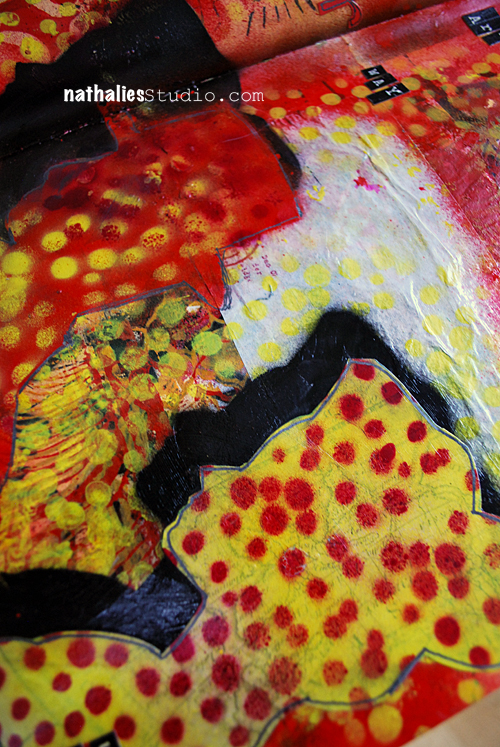 Here is what I used for the page:
I wish you a wonderful colorful day :) – I sure have one – as I am teaching workshops in Madrid at Artmesa today :)
huge hugs
nat
Related articles