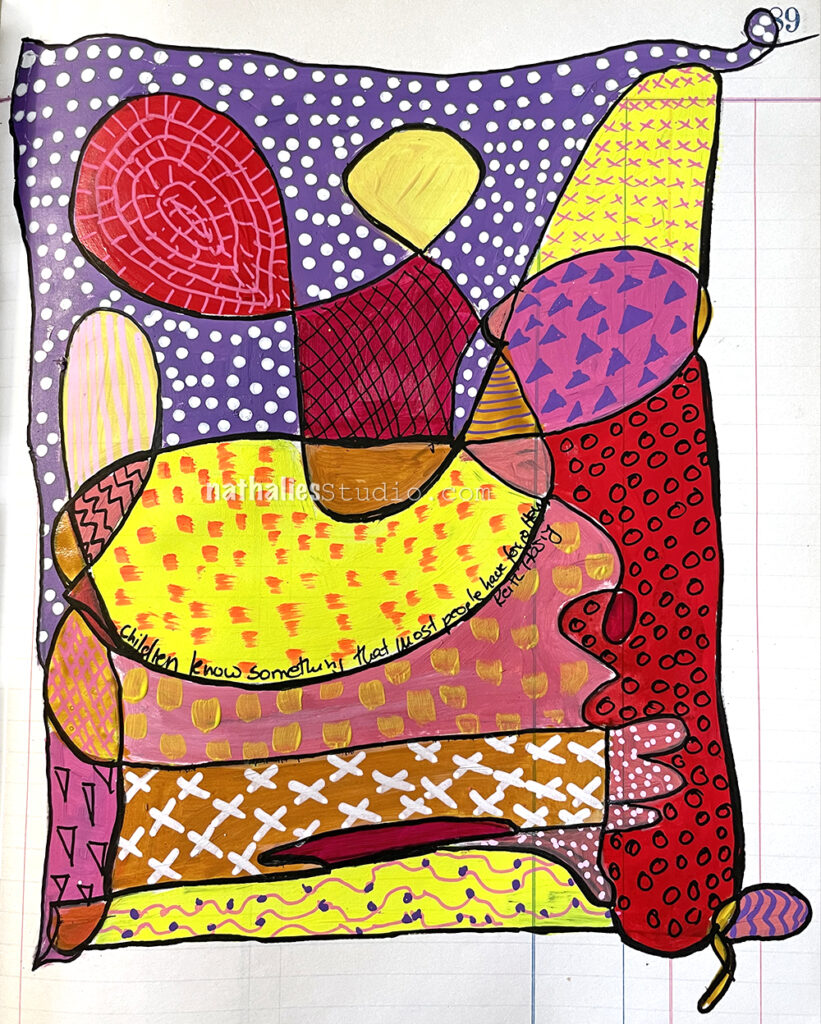 I was listening to a playlist Basquiat's family put together sharing what he used to listen to when he was out partying and of course there were a lot of memories of the 80's connected with it. (Check out my Art Stroll of the Basquiat: King Pleasure exhibit here and also give a listen to the playlist here.)
I was just doodling around and those colors (surprise LOL) were what I gravitated to.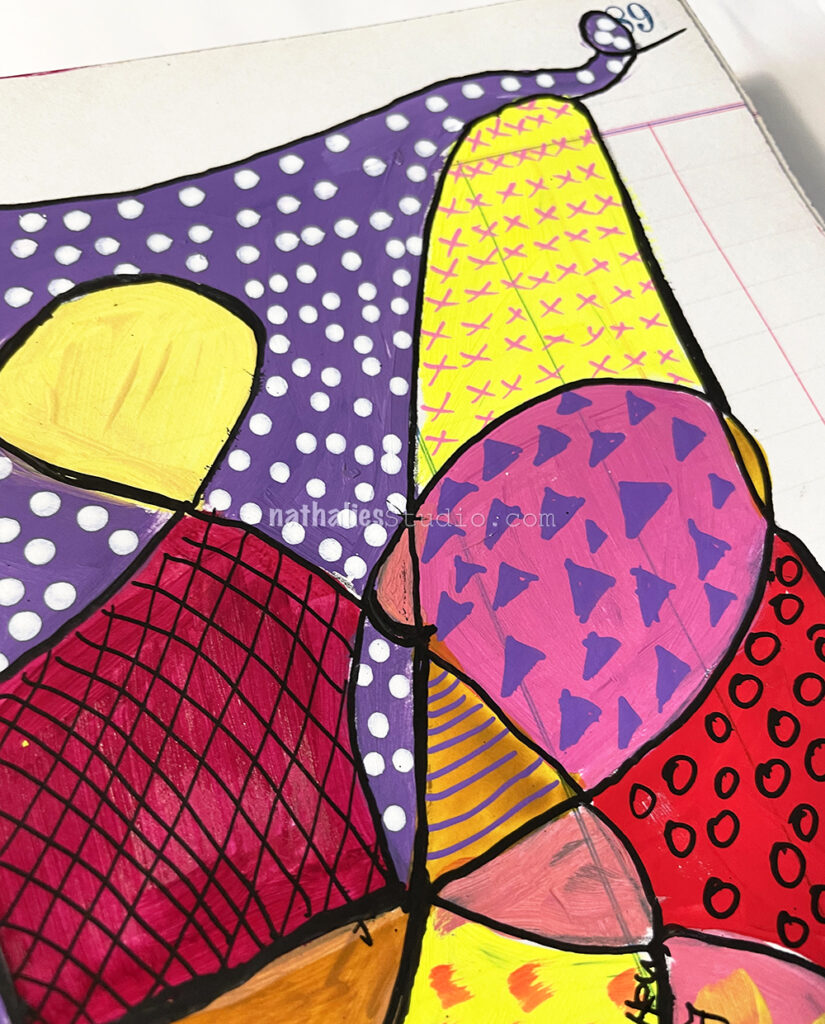 Again, I just used a pencil playfully in one continuous line over the page and then painted in the shapes with different acrylic paints. For the mark making and pattern making I used Posca and Liquitex markers.
"Children know something that most people have forgotten." – Keith Haring
Here are some of the supplies I used: