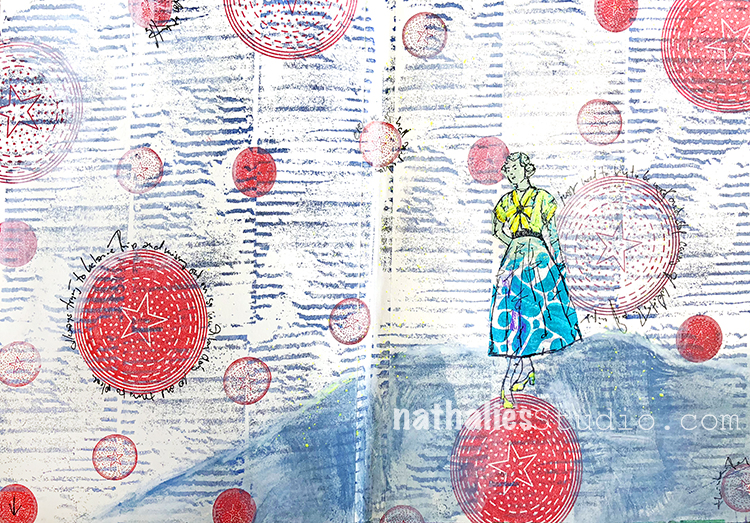 Thinking in Circles- ughhhh -…LOL. But I had fun making this art journal spread using some of my new and old Rubberstamps.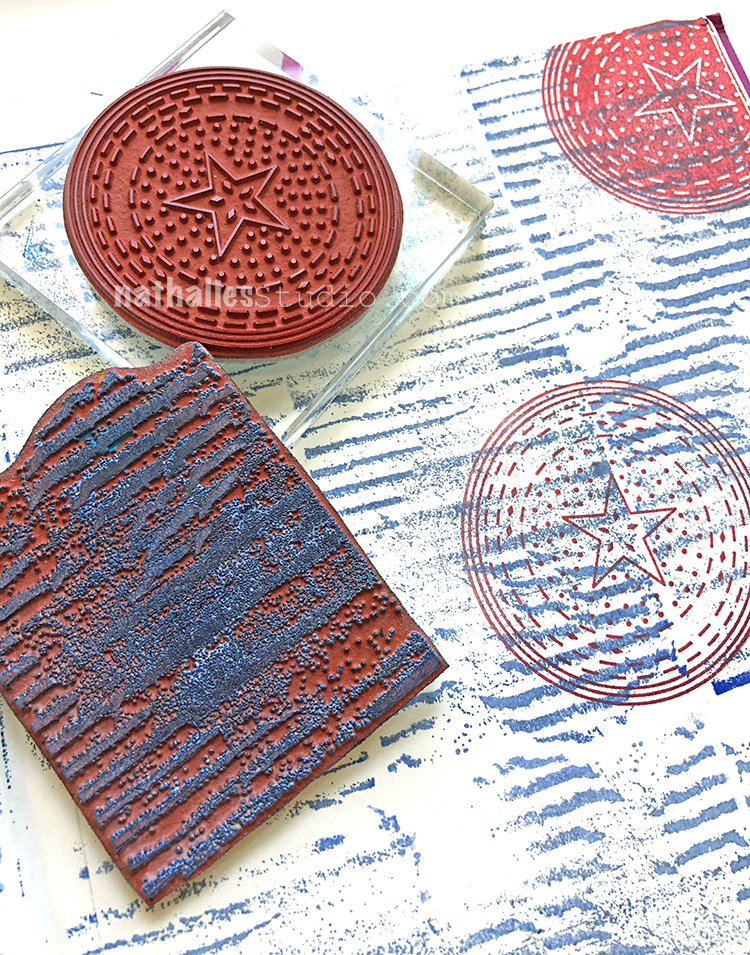 I stamped the background texture with the Torn Layers Stamp from my Cardboard set and then stamped on top in red with the positive and negative Circle Drive Stamp from my Large and Small Circle Jumble Set.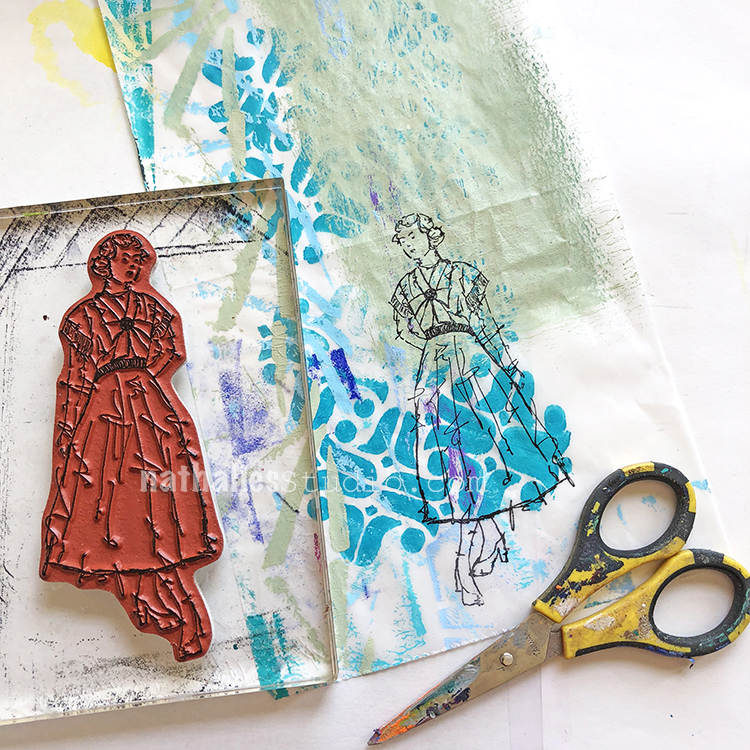 I stamped Millie from the Actually I can set on top of a piece of deli paper on which as you can see, I had stamped before and also used some left over paint on. I do that a lot and use the deli paper as collage elements. I cut out the image and then adhered it to the spread with gel medium using a layer underneath and on top of the deli paper to totally fuse it into the background.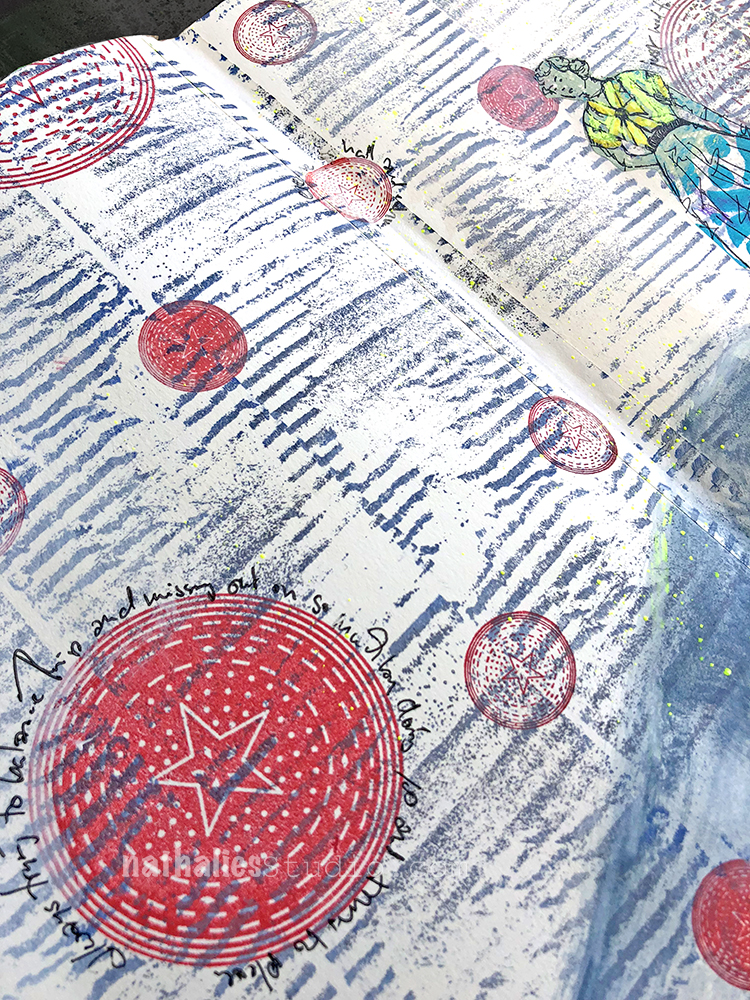 Added some journaling and to brighten things a bit up I added some yellow to the blouse with a marker as well as some sprinkles by taping on the marker.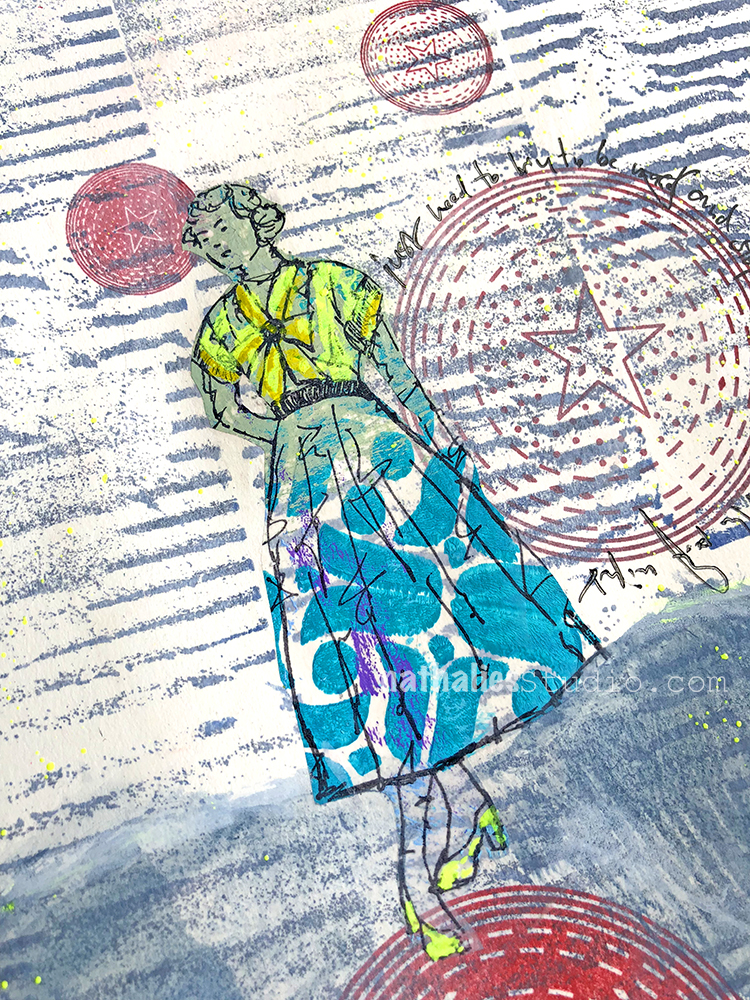 This was fun. You can find my rubberstamps in my store – and here are some of the supplies I used for this spread: