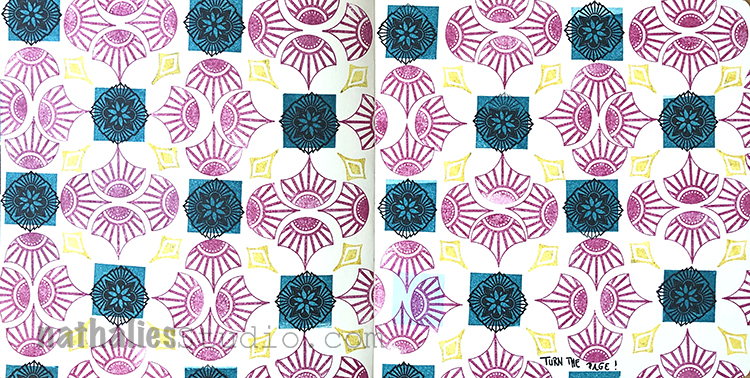 "Turn the Page!" – Sometimes it is time to move on to the next adventure in life :)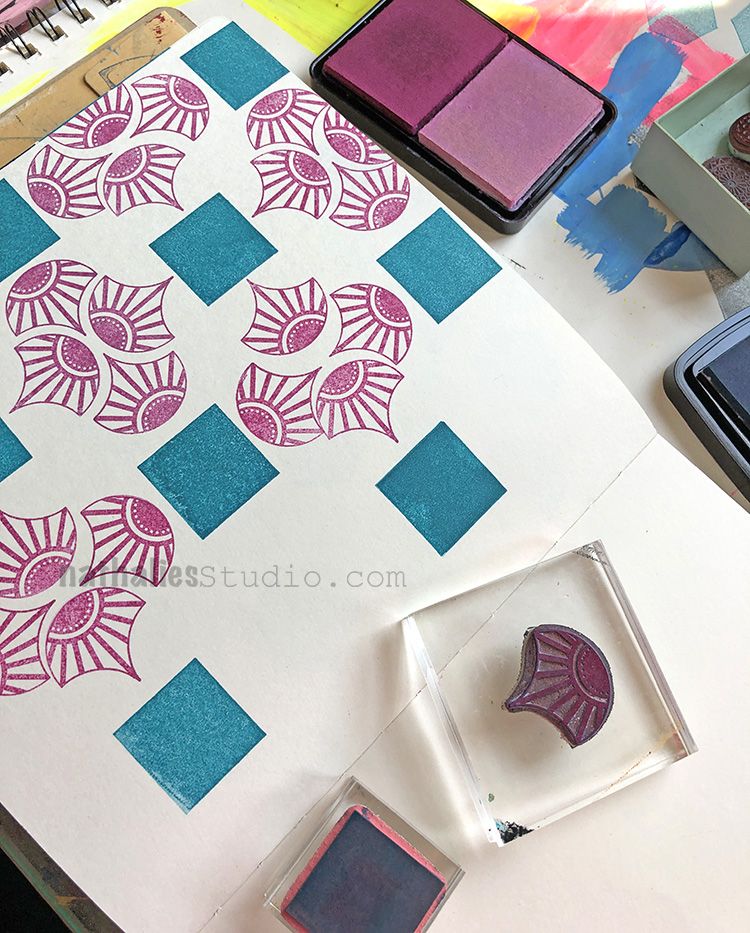 For this art journal spread I built up a patterned background using some of my rubber stamps and a happy selection of ink pad colors. I started with my Fantastic Small and Solid Square Small stamps…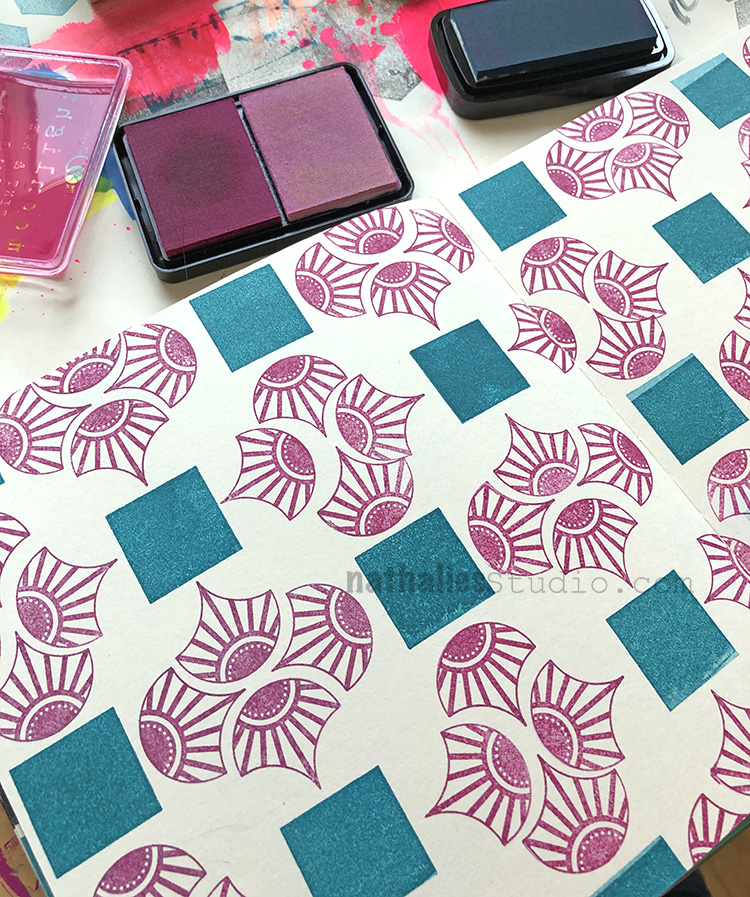 I alternated the direction of the fans as I went and filled the page.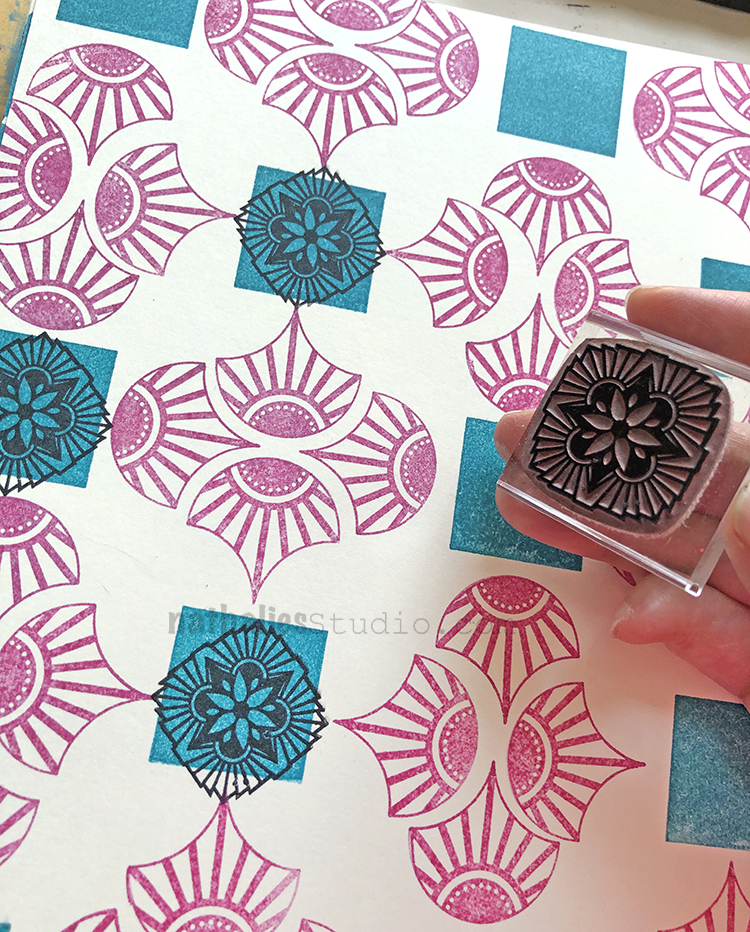 Next I added one of the Hamilton stamps from the Floral Tile Small set…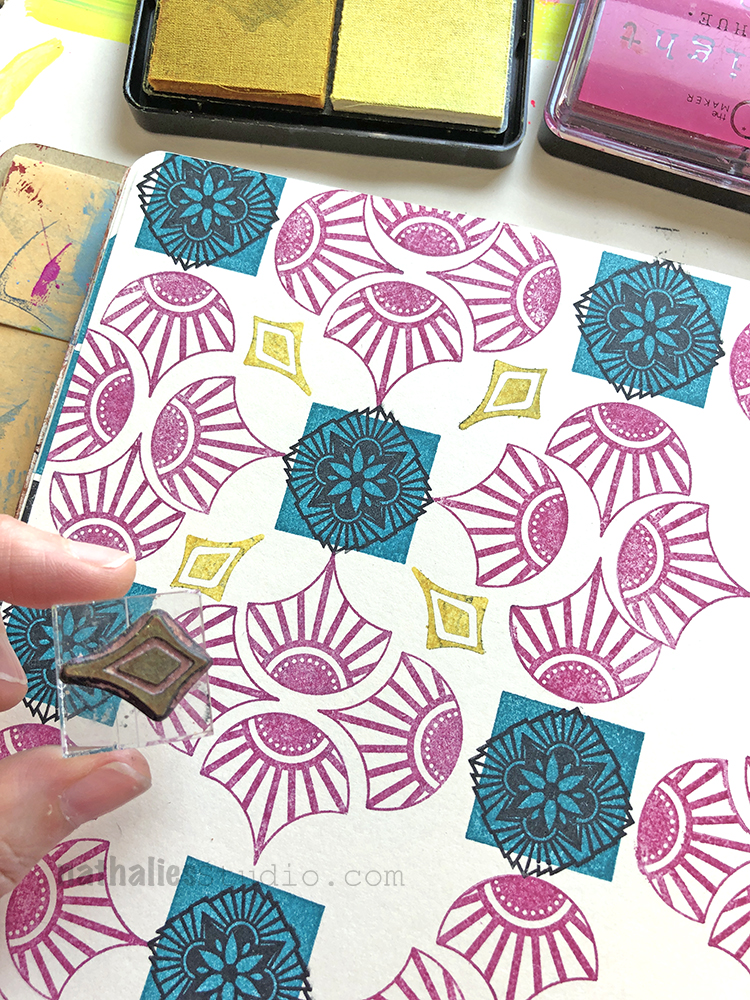 And the finishing touch on the pattern was one of the Fanfare stamps – these are perfect for giving a pattern those little elements that bring it together.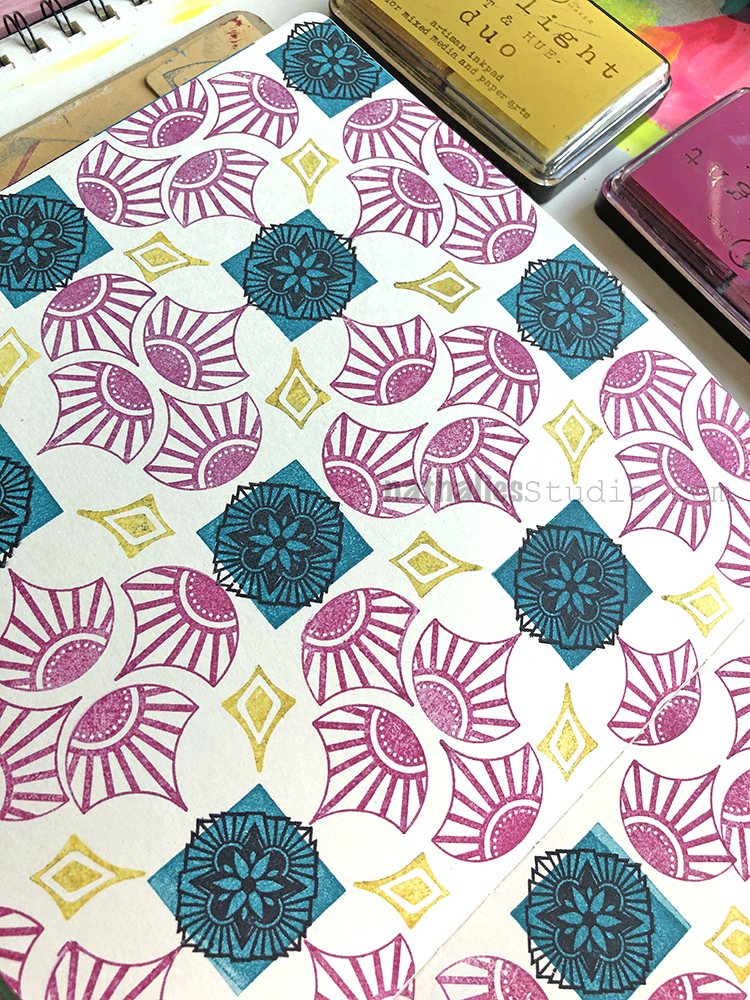 Look at that lovely pattern! Well….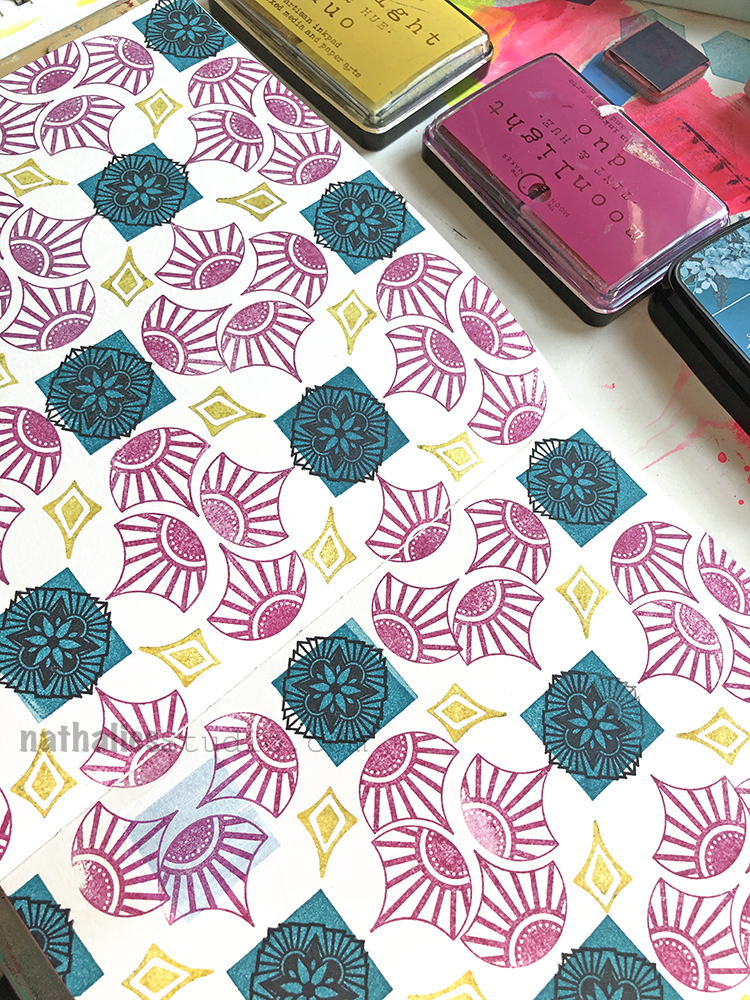 Oops. Can you spot the mistake? That's what happens when you set your stamping block down the wrong way on your nice art journal background and it leaves a little ghost square. Oh well, it happens.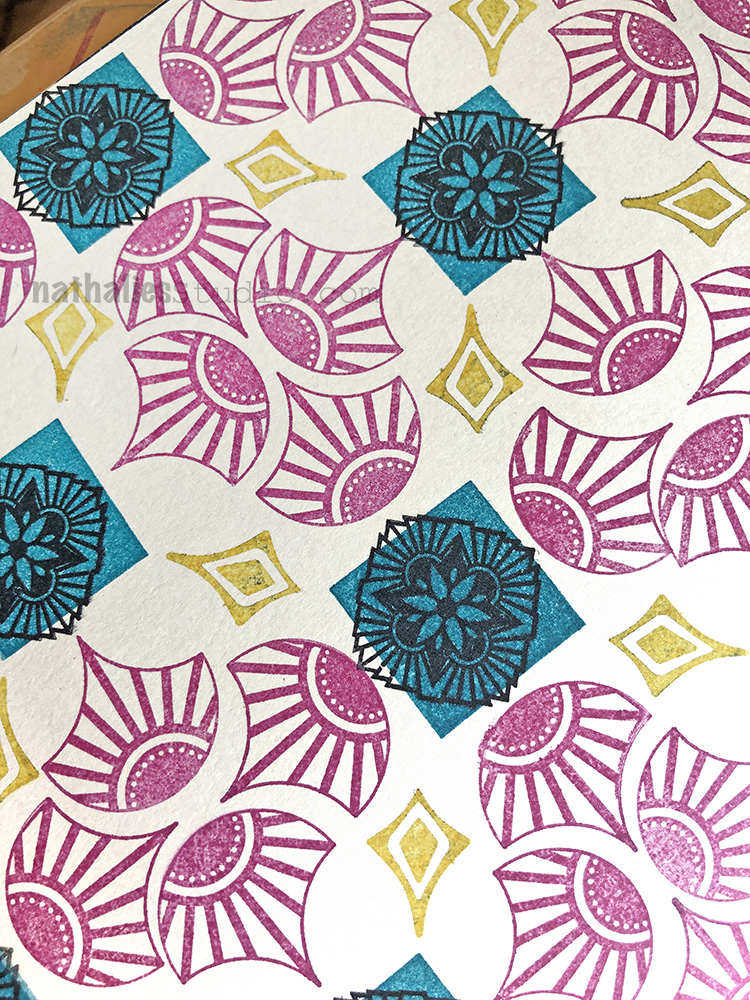 Time to focus on the positive :)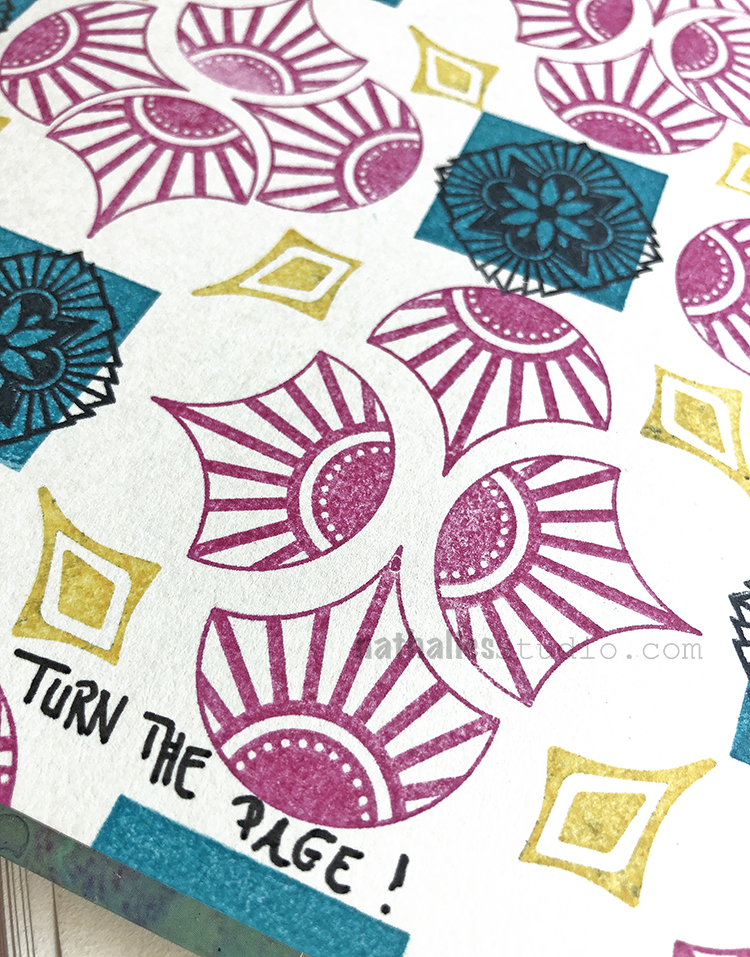 …Knowing we can always "Turn the page" in the end and start anew.
Here are some of the supplies I used: