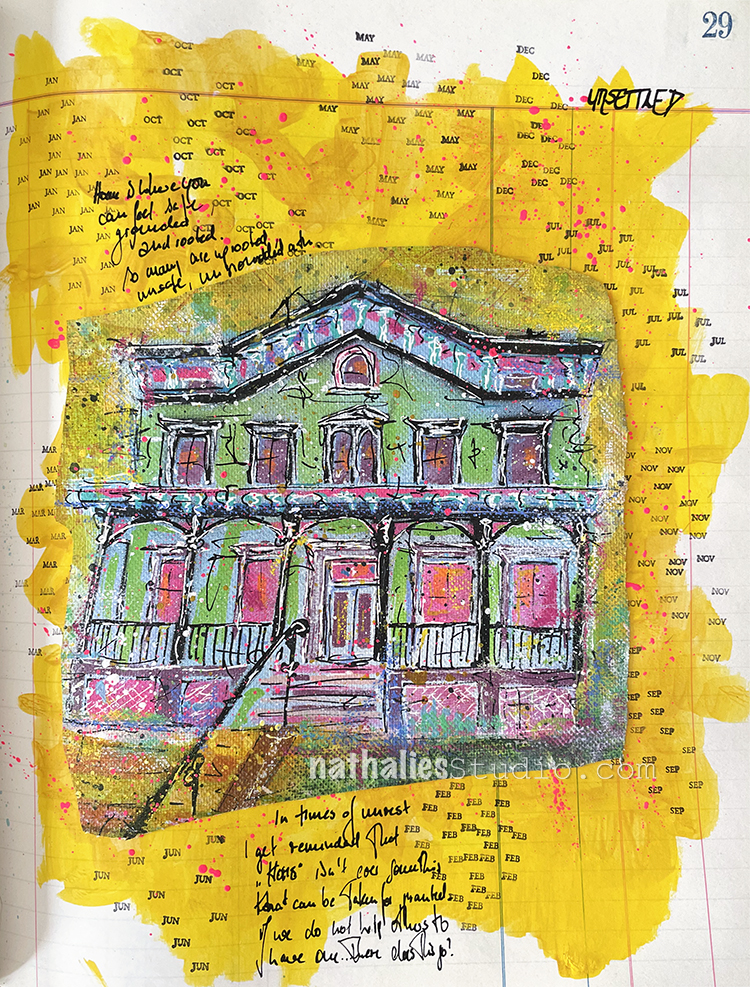 In this one I was reminiscing about what home means, while seeing the coverage of the Ukraine on the news. While the colors are pretty exuberant, the thoughts and ideas behind the page are of course very emotional and upsetting.
I added in a painting on canvas which I cut up and saved the part with the house. That part I originally created using acrylic paint, markers, and chalk.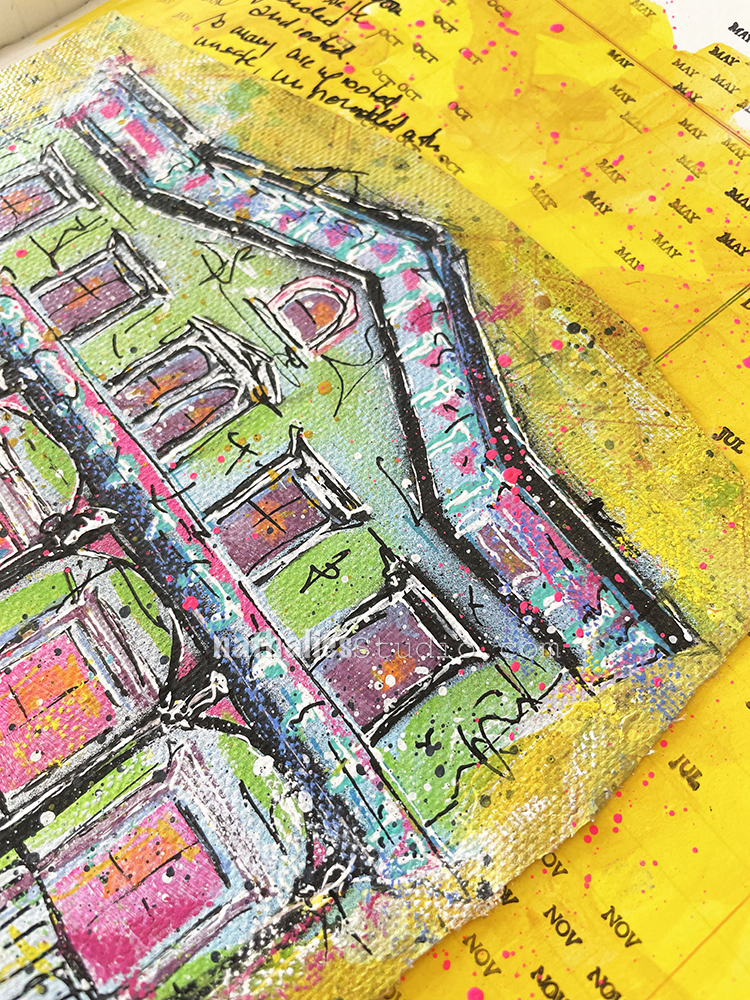 I used some acrylic inks on the background, sprinkled with Holbein pink gouache. The stamps in the background are from a wooden stamp set with months, weekdays and numbers.
I did my journaling with a fine Posca marker.
Here are some of the supplies I used: