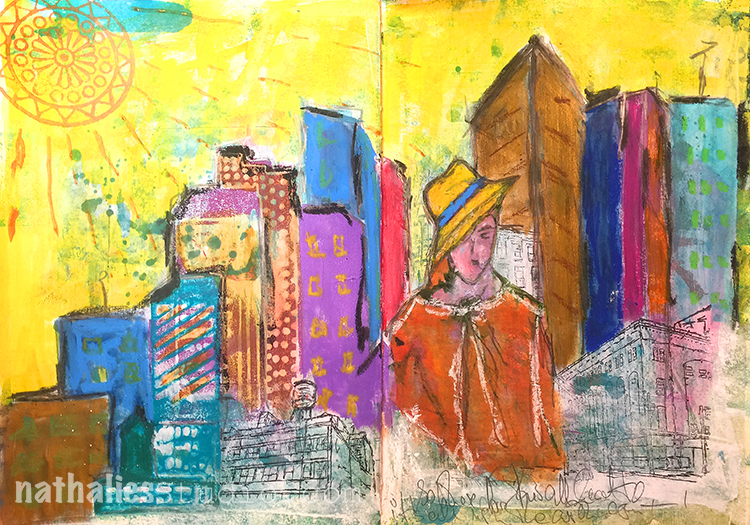 Sometimes everything is up in the air …but you gotta just keep on going …
I mixed up stamping the patterned and solid sides of my Midtown Foam Stamp Set buildings with some Stroll Through The Hood buildings and hand painted buildings. I used various acrylic paint colors to stamp with the foam stamps and pain the buildings.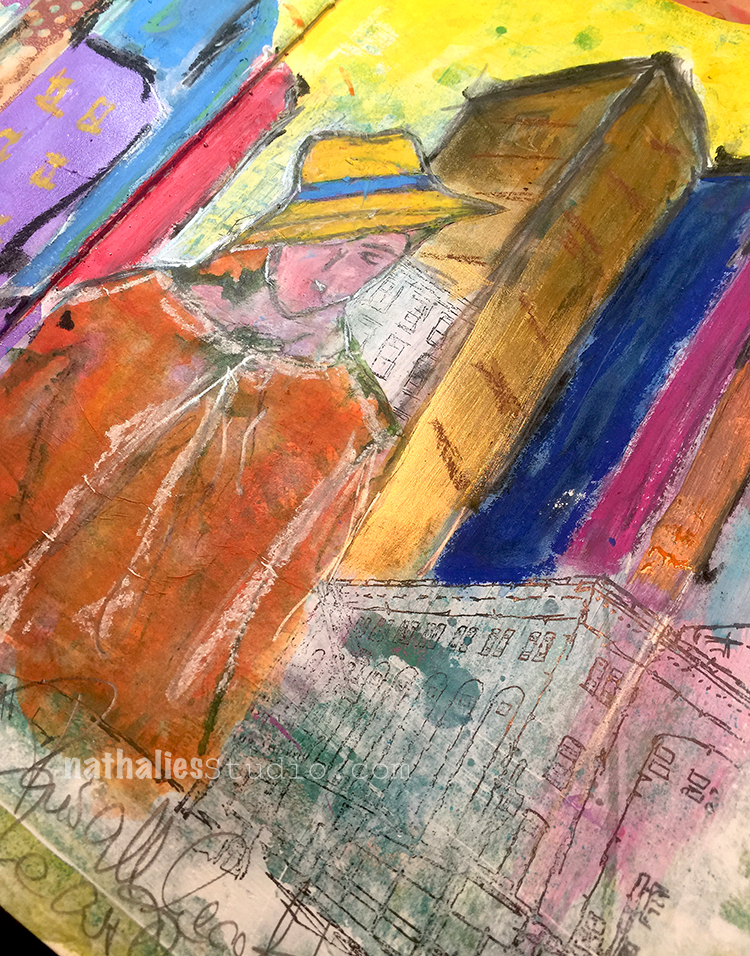 I painted over some area with a light gesso wash which helped making the fine lined stamps show better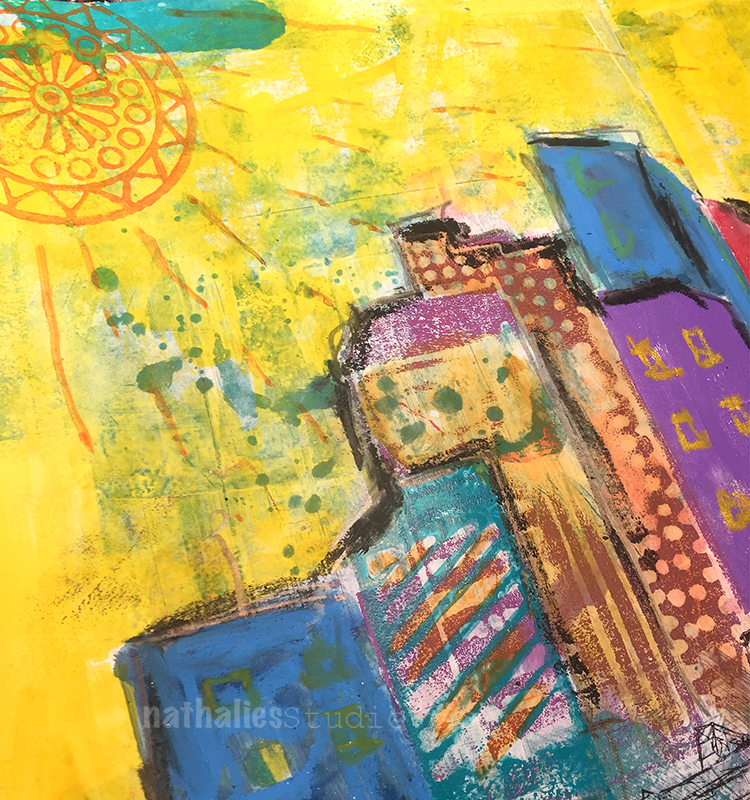 I like how this came together and it is fun to use the Midtown Set from both sides- so many possibilities.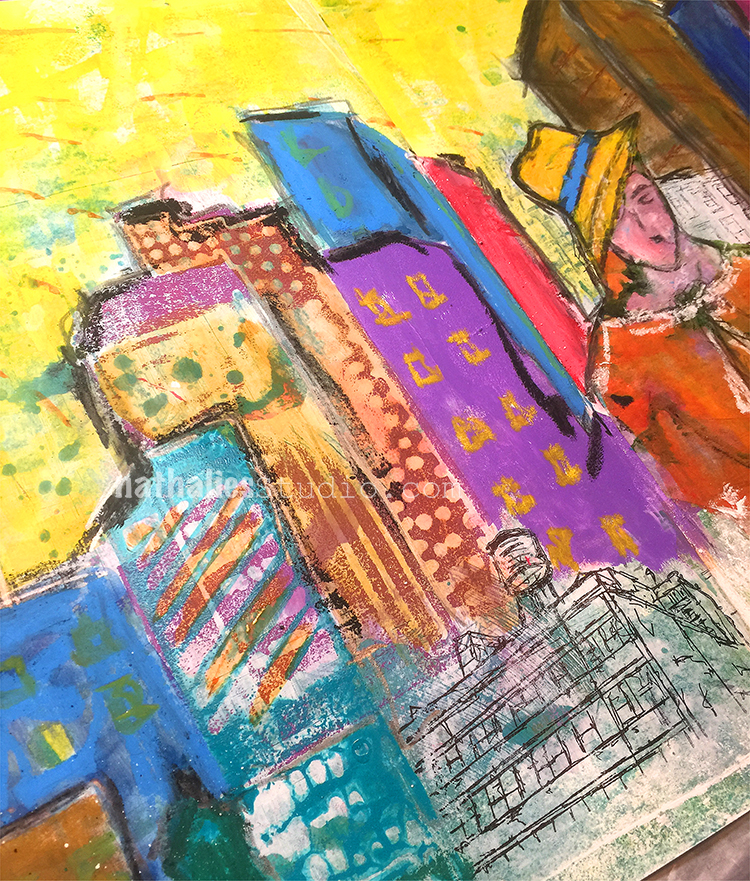 Besides acrylic paint , I used the following supplies for this spread: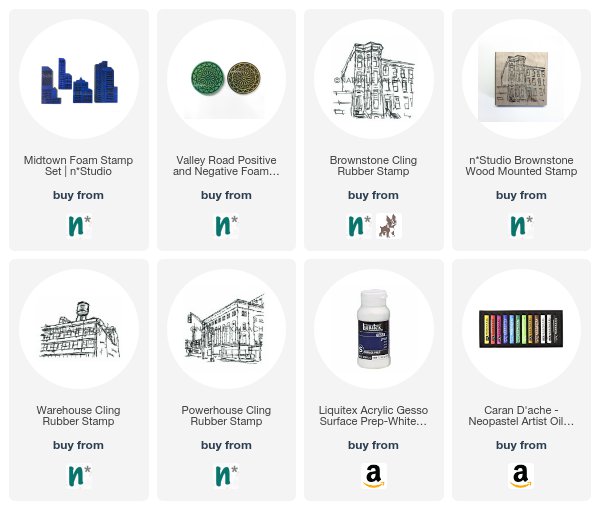 Have a gorgeous day!