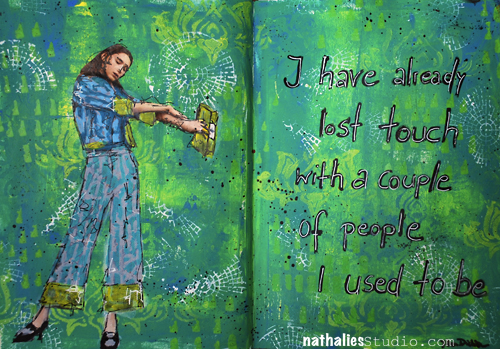 "I have already lost touch with a couple of people, I used to be" – so true ;)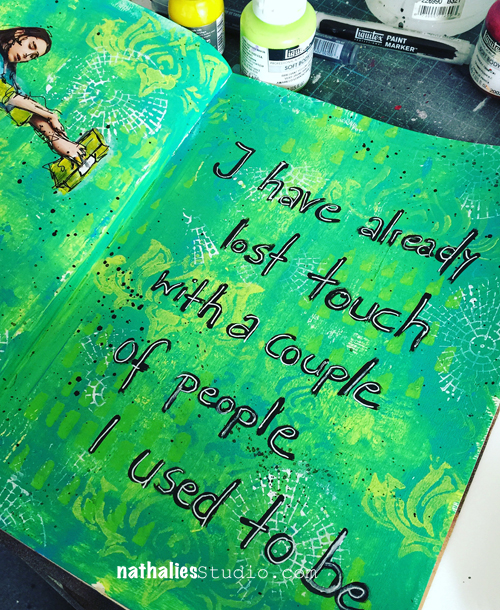 For this spread I painted the background with Liquitex Brilliant Yellow Green, Yellow Light Hansa and Brilliant Blue – mixing the colors with a brayer. I then used my Lilly Wallpaper and Batik Stencil with some of the colors in the Background and used the Mish Mesh Stamp with some Titanium White. The image is painted with Liquitex Markers as well as the Journaling. An easy but fun spread – the right amount of work to get the morning creativity flowing.

I wish you a wonderful day!