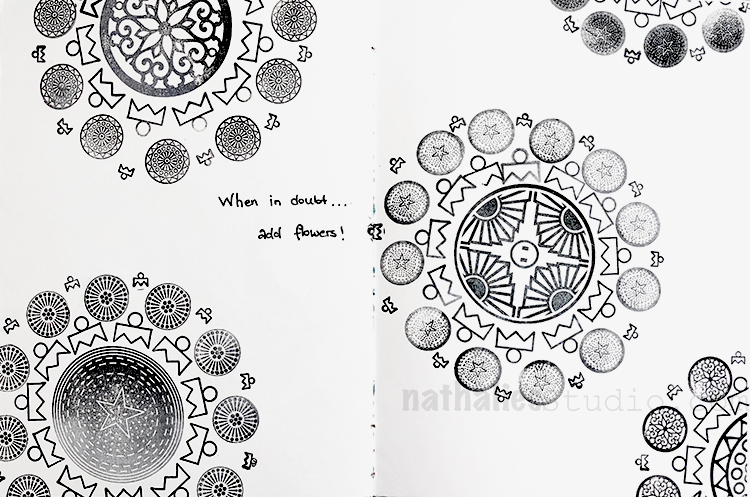 When in doubt…add flowers!
I was just playing around with my new RubberMoon Circle Jumble Sets. Oh my …I am so in Love with them …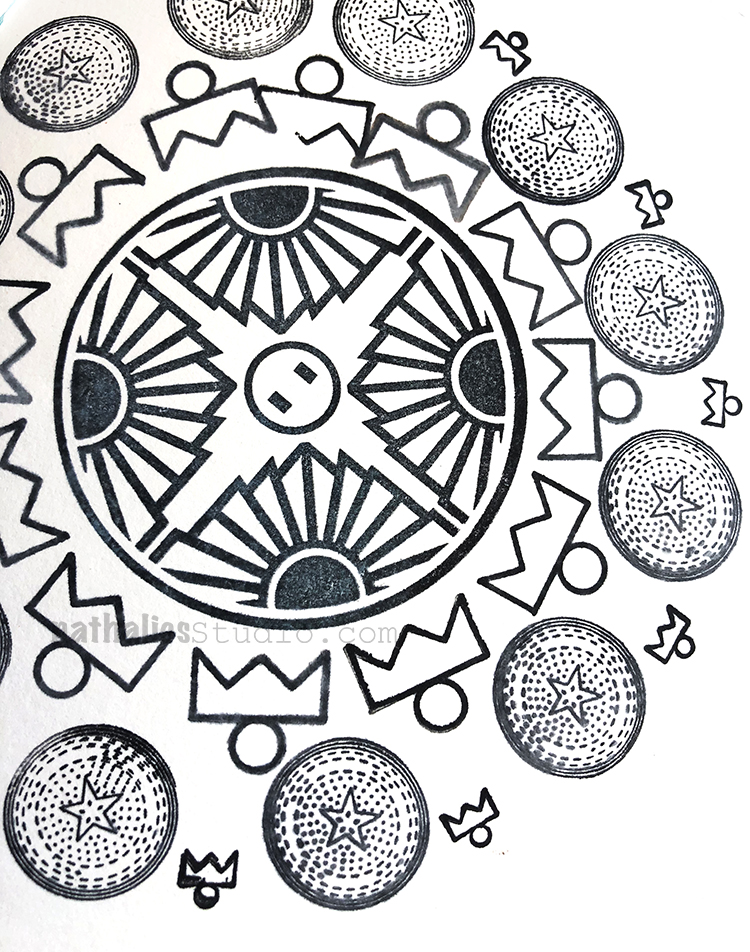 I did those little mandalas using the small and the big set and also incorporating the "topper stamp" which can be used to to turn the circles into ornaments, but also as borders or like here into part of the mandalas.
I used the RubberMoon Moonlight Duo black – I love that you can create black and grey tones with the black and white divided ink pad. I need a lighter hand then stamping – hahahah ;)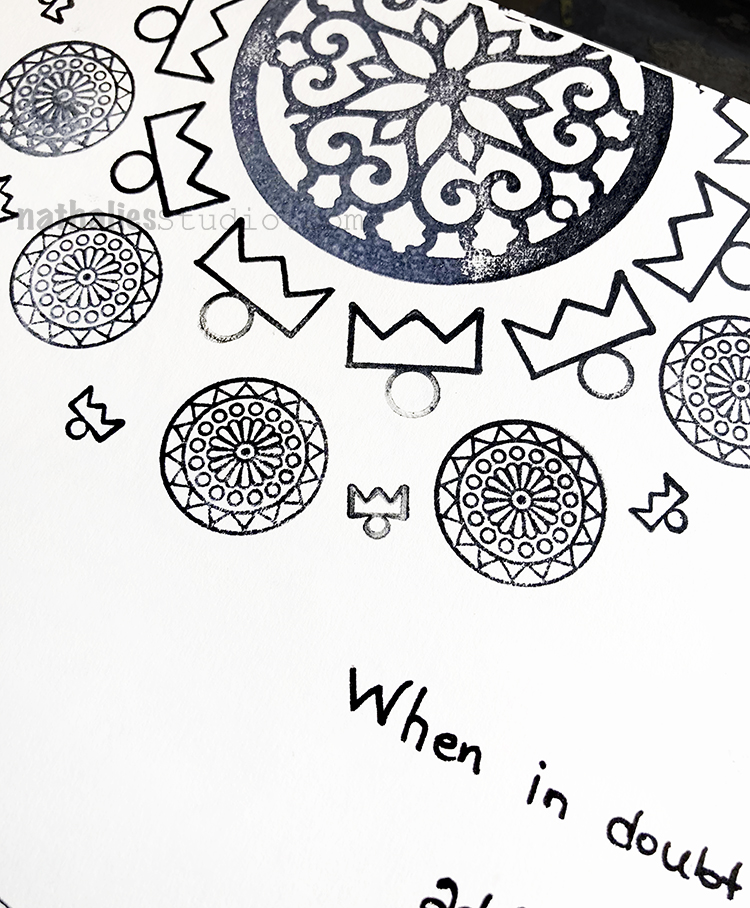 Fun fun fun – I could have also colored the mandalas in …but I will do that another time- I really liked the black and white effect.
Here are some the supplies I used