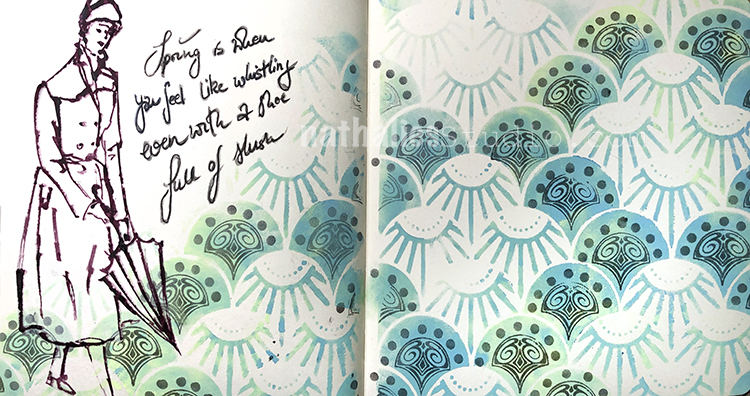 "Spring is when you feel like whistling even with a shoe full of slush!" It hasn't been much of a winter yet here but I am always more excited for warm Spring weather than the cold :)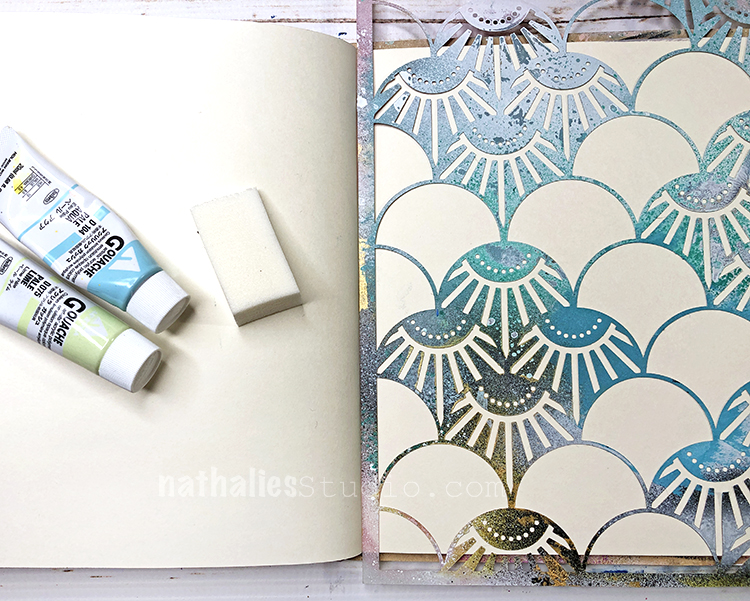 For my background I used gouache paint and a cosmetic sponge with my Art Deco Summit stencil.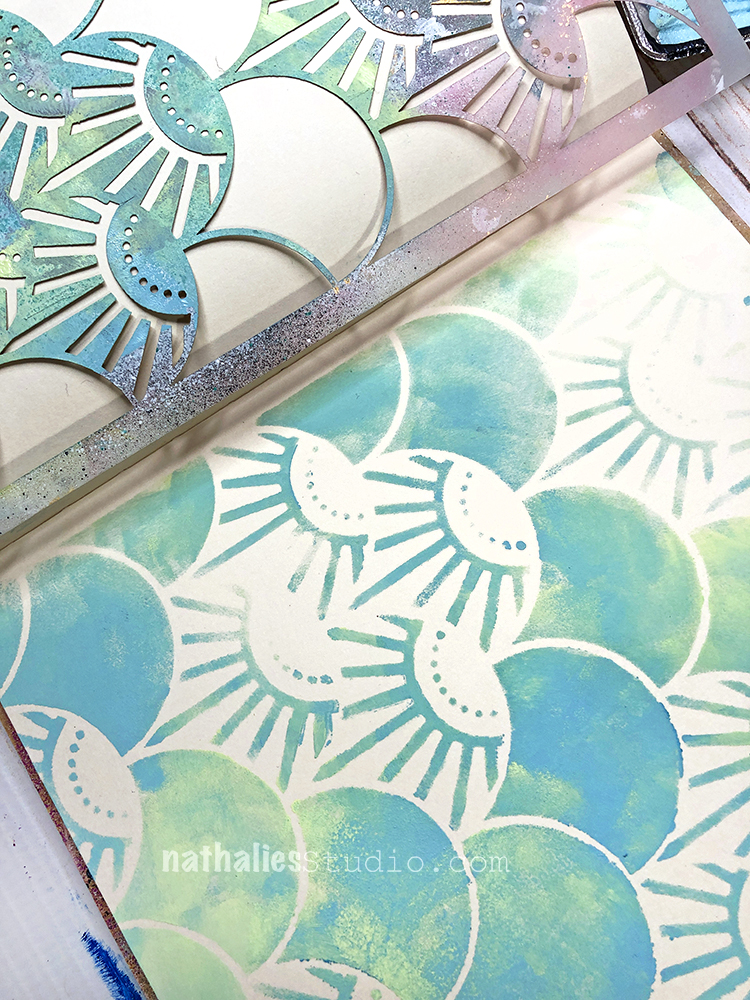 I went back and forth with the two colors. I like this stencil because it combines some fine detail with larger areas of color.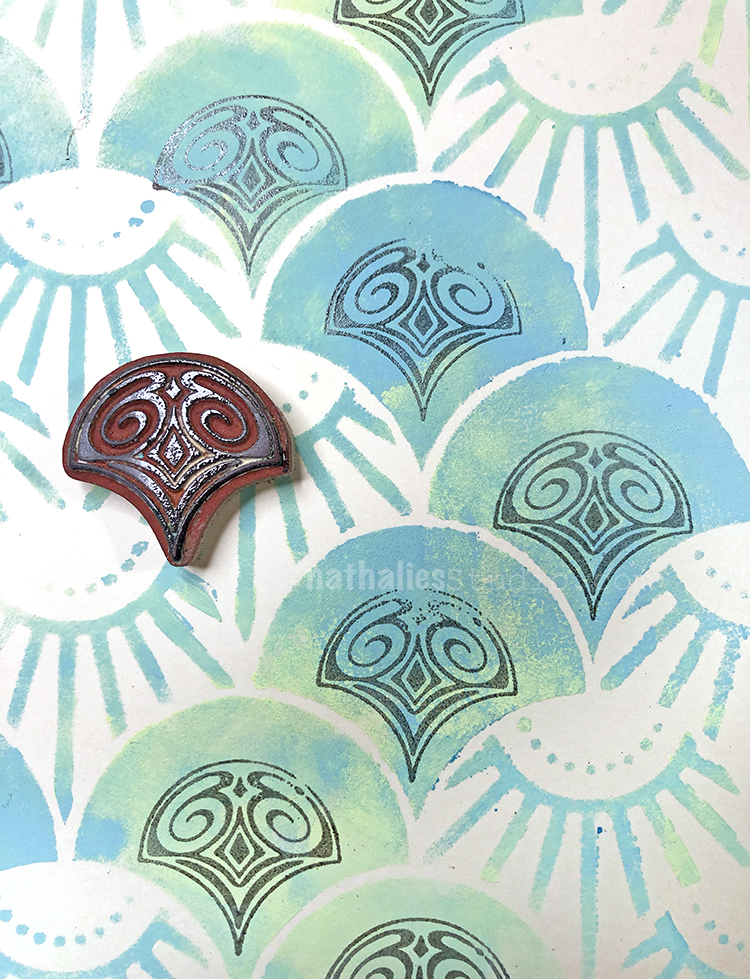 My Fan-tastic rubber stamps fit in there quite nicely. Here I used one of the small Fairview stamps.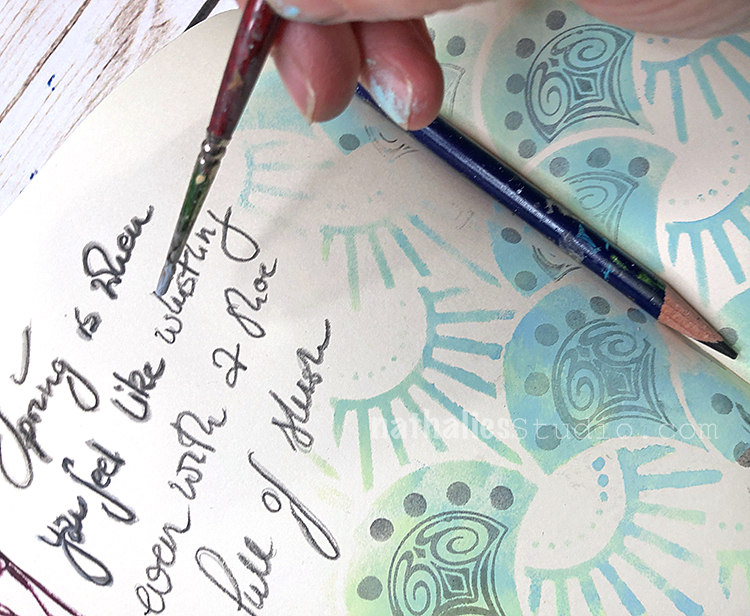 For my quote I used a Derwent watersoluable pencil and then went in with a wet brush to oomph up the lettering.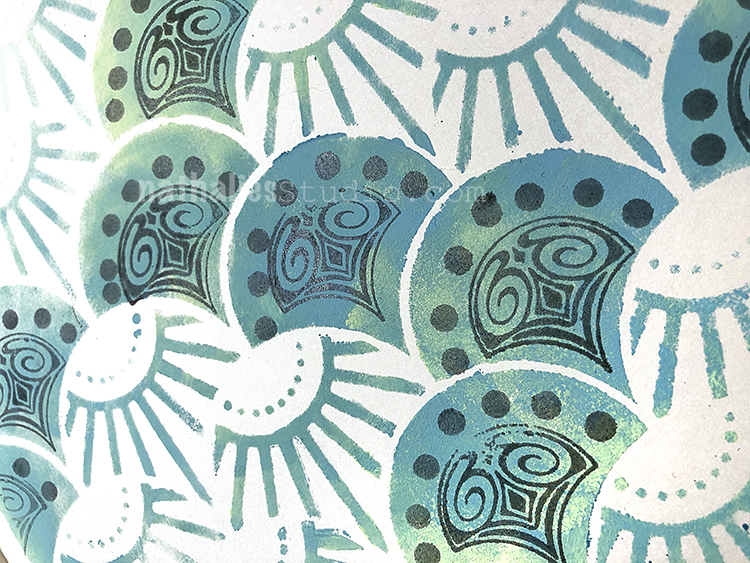 I added some dots with the back of my pencil.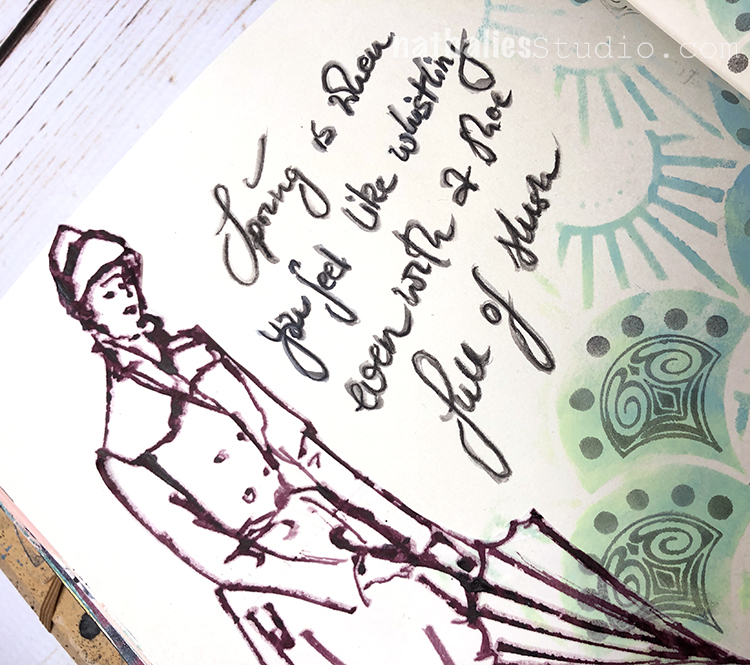 Here are some of the supplies I used: