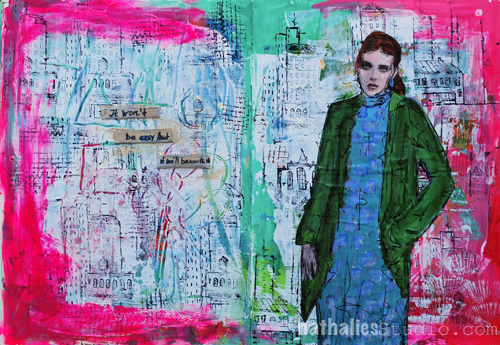 "It won't be easy, but it'll be worth it"
I have to remind myself ;) This page started actually out as a demo page in class and I had shown my students how to apply gesso over a pre-painted page and then scratch into the still wet gesso to reveal the under layer. This is a technique called sgraffito.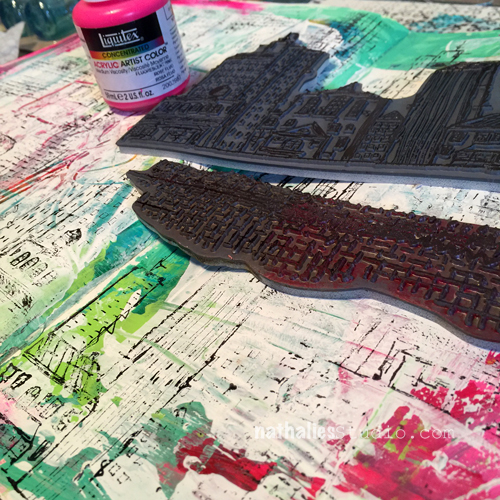 Once the gesso was dry, I stamped loosely parts of the Urban Scribble rubber stamp and parts of the Mish Mesh stamp onto the background.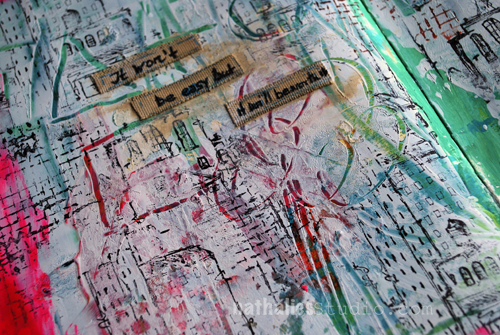 I cut some self adhesive canvas sheet for journaling, fringed the edges and added some titanium white before journaling because i didn't like the stark white of the canvas pieces.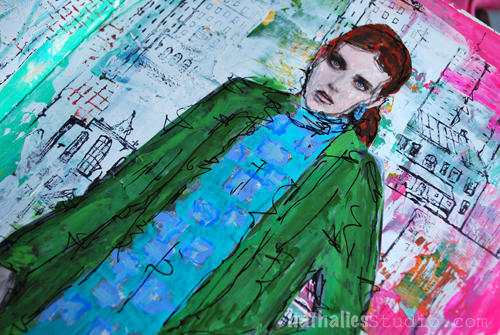 It was a fun page ….actually easy and still worth it ;)
Here is a list of the supplies I used: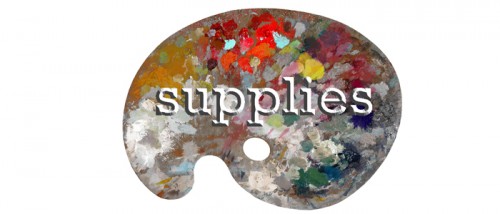 I wish you a wonderful day !!!