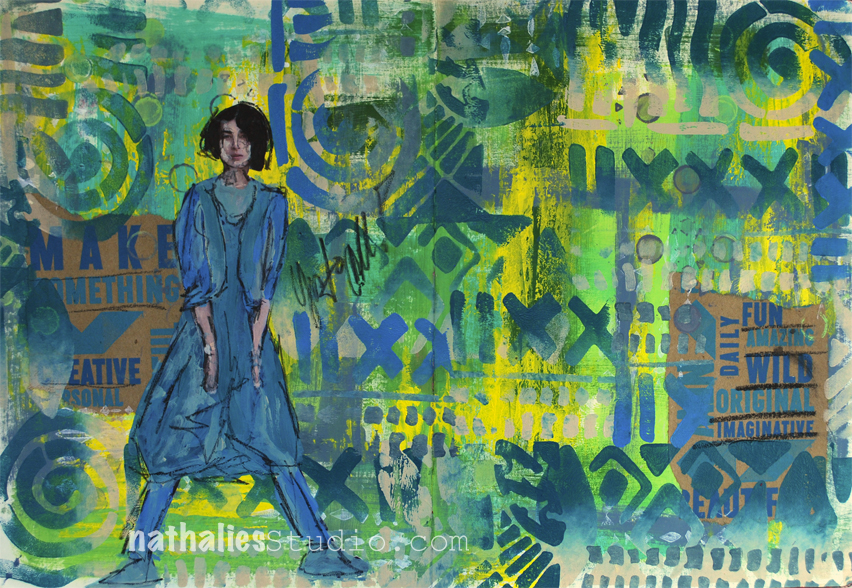 Make something, be creative, be fun, wild, original, imaginative….etc ….YES to all
So much fun to play a bit in my art journal using the new ArtFoamies Batik Stamps 1, 2, 3 and 4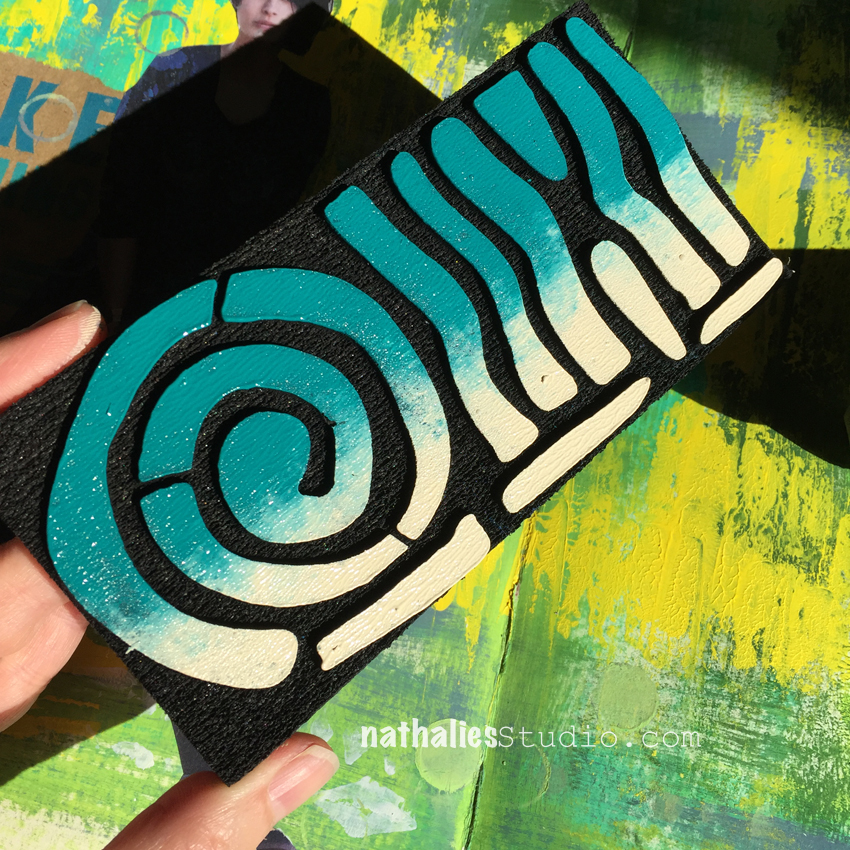 I painted the background and then rolled out two different color next to each other with a brayer- so half the brayer was covered in cobalt turquoise and the other half in unbleached titanium and applied the brayer to the stamps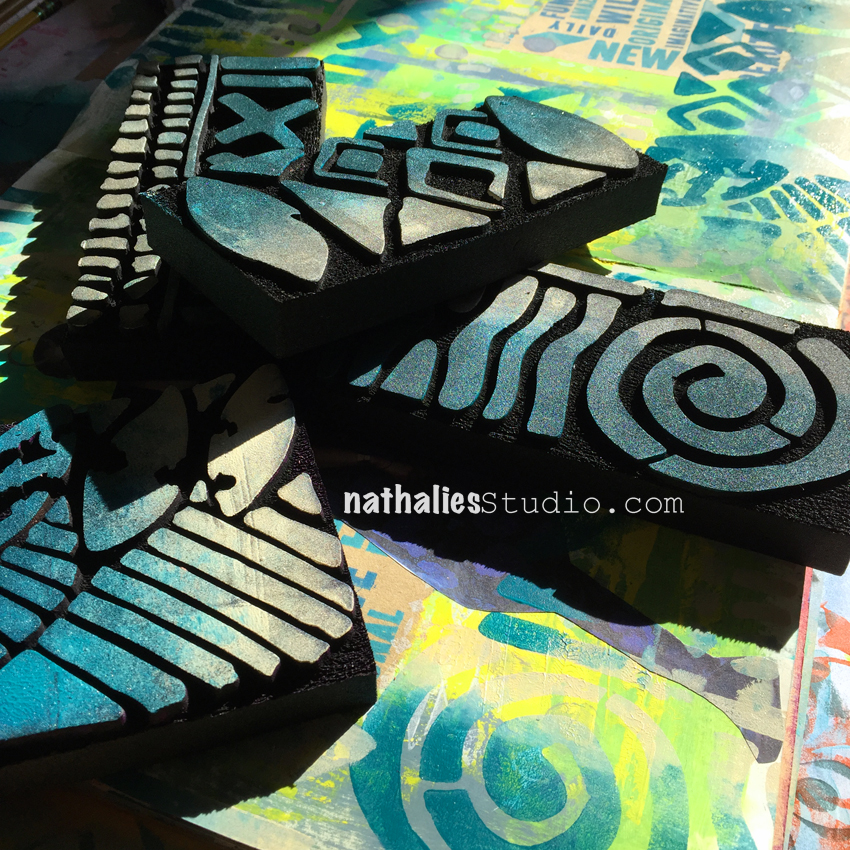 and just went with it. Loved the two colored patterns and the texture this created.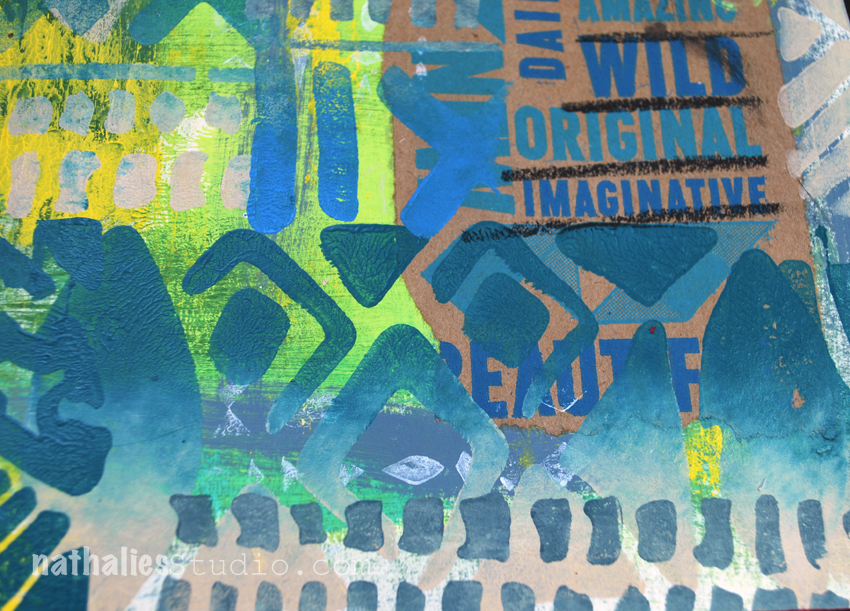 It tied the background and collaged paper snippets together. The text on the kraft paper is actually from a paper bag.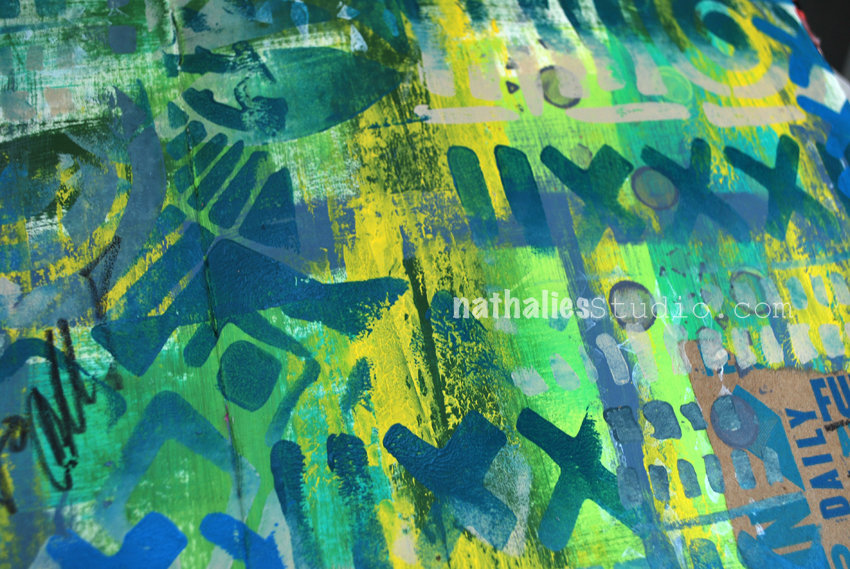 I overpainted a magazine image with the same colors using a small brush and then went over with a soft pencil.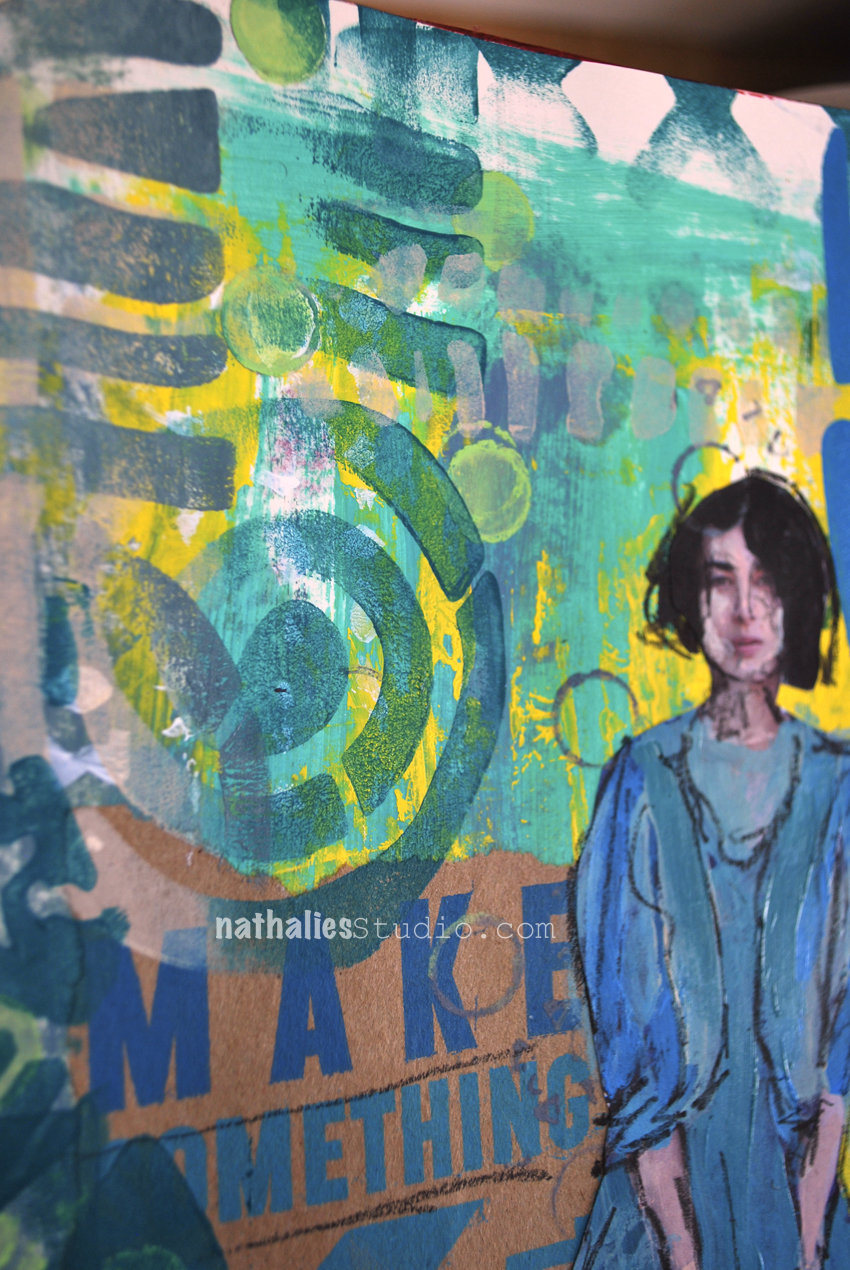 It was a quick and fun art journal page – a much needed creative time after a bit of a long stretch working on a computer.
Here are some of the supplies I used for this spread – note that some links are affiliate links


Hope you have a wonderful day full of happy YES :)