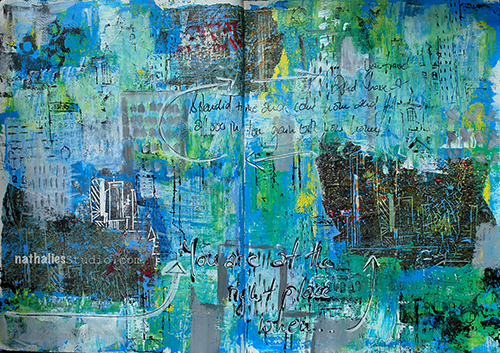 "you are at the right place, when you travel and have a splendid time and come home and fall over in love again with your home"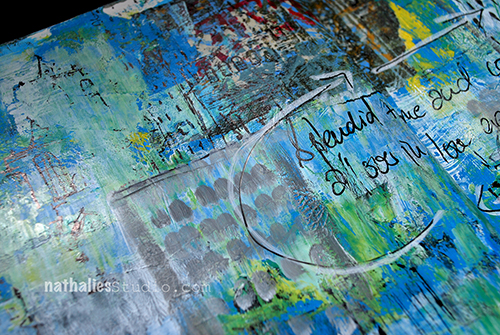 Loved making this grungy spage using a handcarved stamp as well as my Urban Scribble and Grunge Stamp Set.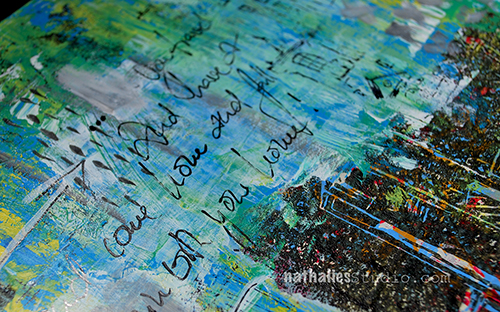 I added some marks and painted details to blend the elements together and I like the overall feel of this page.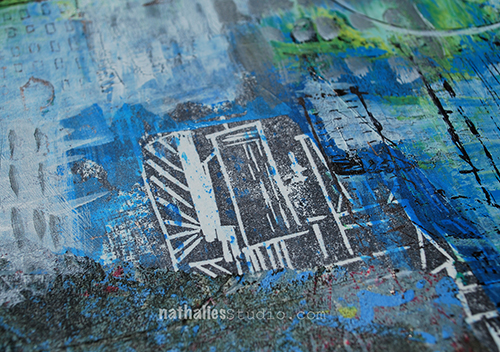 This art journal spread reminds me how excited I am every time I come home from traveling and how happy it makes me to see the statue of liberty and the skyline of Jersey City and New Jersey and sometimes even my house from the airplane. I guess I am home here now *wink
Here are some of the supplies I used for this art journal spread – some are affiliate links:
Wishing you a beautiful day!