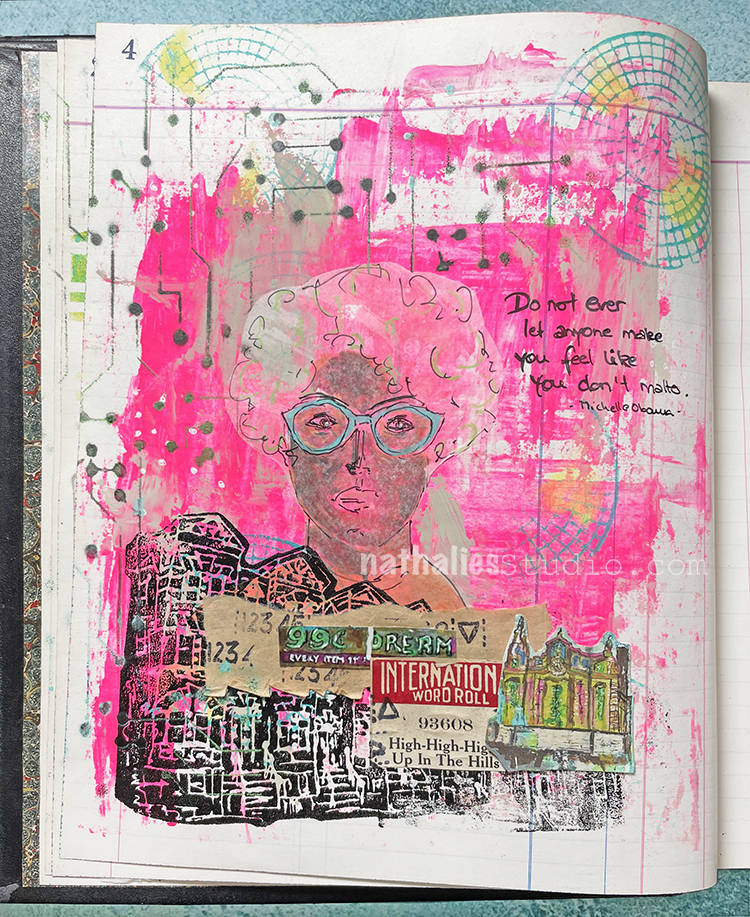 "Do not ever let anyone make you feel like you don't matter." – Michelle Obama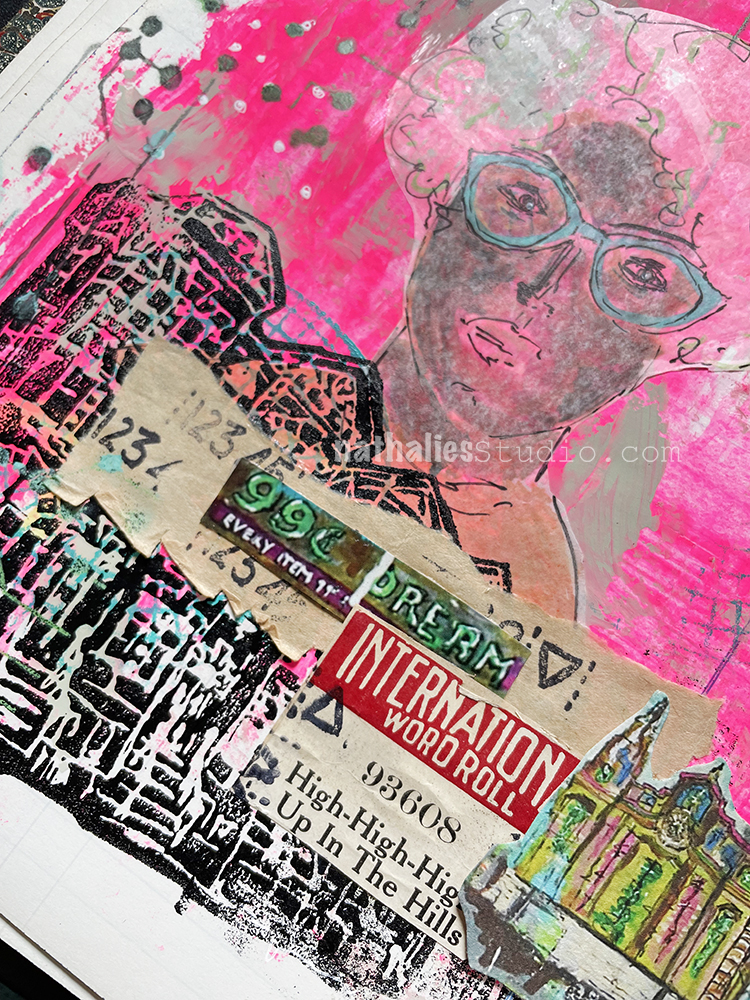 First I used a credit card to disperse some left over pink acrylic paint for the start of my background. I also stamped with my Central Ave Foam stamp and sprayed grey spray paint over my Circuit stencil.
I stamped my Row Houses foam stamp with black acrylic paint and also added some collage pieces and an old calendar of mine with paintings that I had cut up.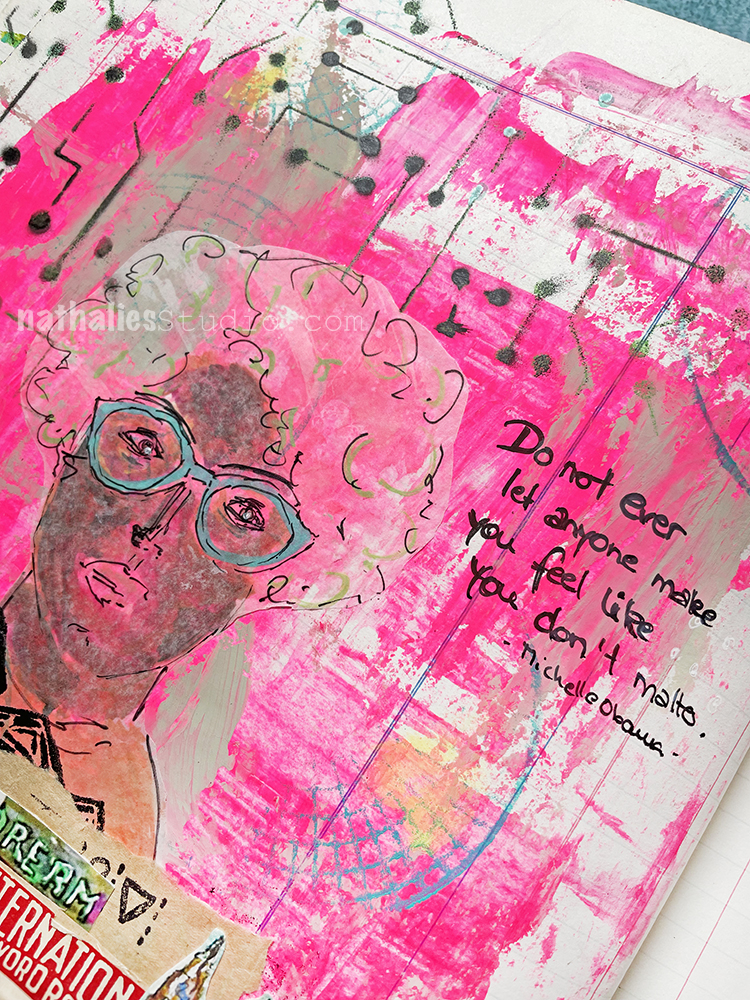 I sketched my figure on deli paper and added my journaling with a fude pen.
In addition to my collage elements, here are some of the supplies I used.