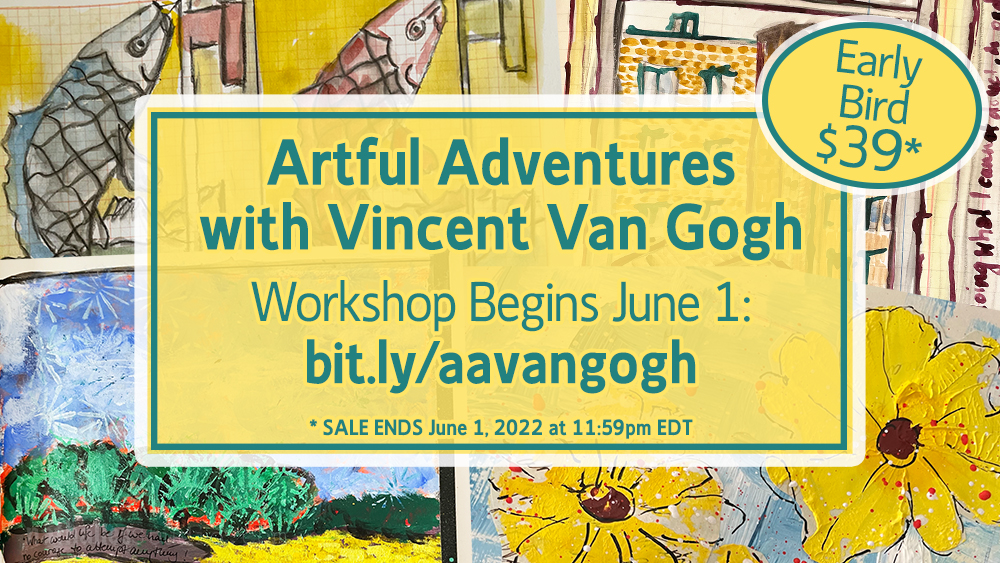 My new online workshop Artful Adventures with Vincent Van Gogh begins TOMORROW, June 1 with the first technique lesson. (It's also the LAST DAY of the $39 Early Bird Sale price).
Are you looking for a little Artful Adventure and some inspiring project ideas for your art journaling and beyond? AA Van Gogh explores how we can draw inspiration and technique ideas from the master himself, Vincent van Gogh. We will touch on color, texture, mark making, and more, all based on the art of van Gogh, but in a way that YOU can adapt to YOUR style of making art.
Get a sneak peek at what the workshop covers:
And don't forget – tomorrow is also the LAST DAY of our Artful Adventure Workshop Sale! All Artful Adventures are just $39 here in the online shop. Sale ends June 1, 2022 at 11:59pm EDT.