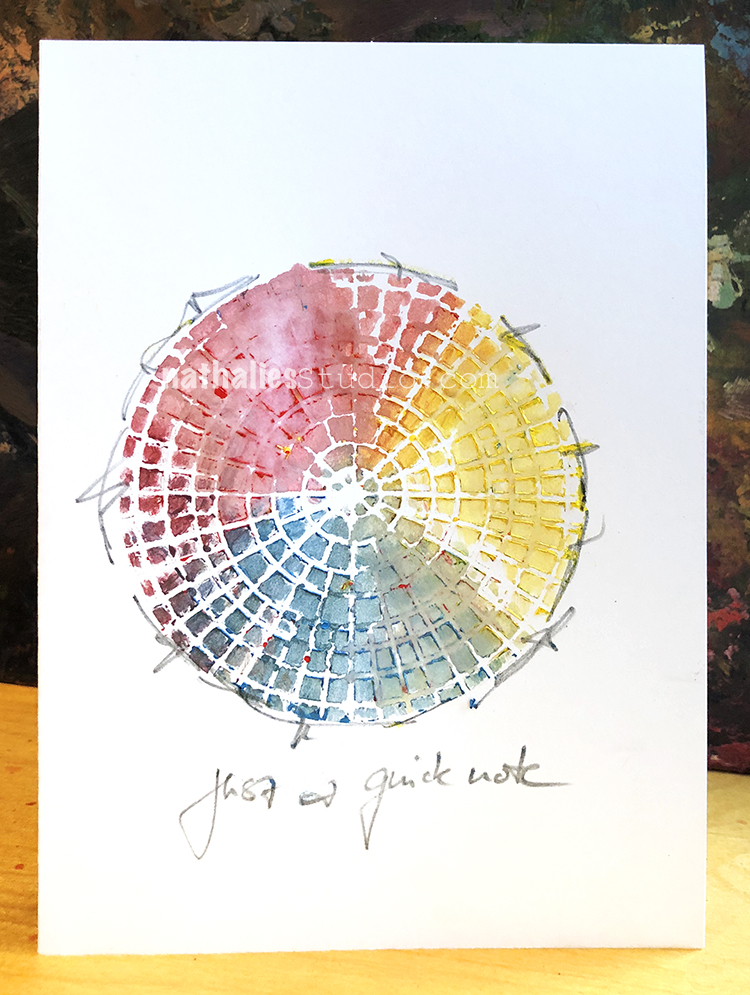 Never hurts to have a little stack of cards ready to go .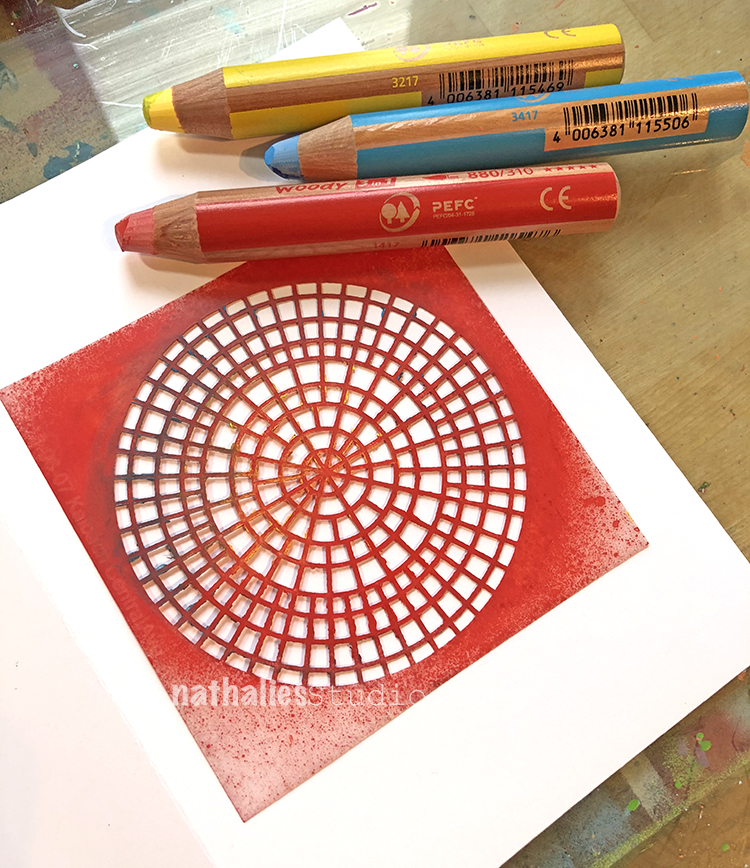 I created this quick note using my new Central Avenue Stencil and Stabilo Wood Pencils.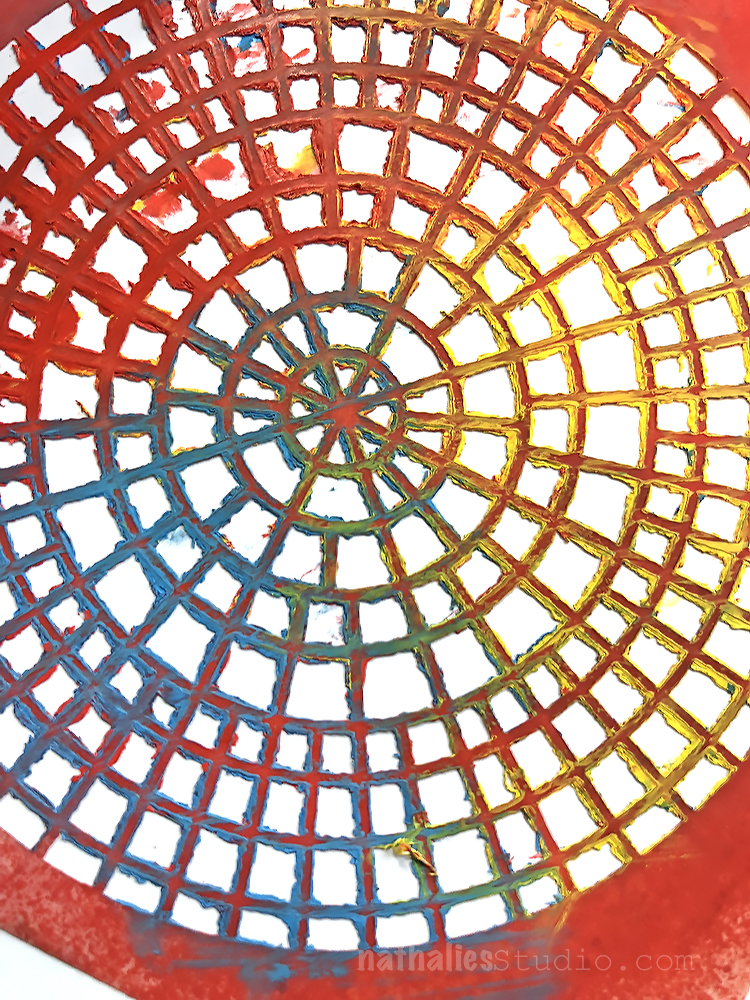 I simply placed the stencil onto a blank card and rubbed lightly some different colors against the stencil. The pigments of the very soft woody pencils accumulated on the edges of the plastic of the stencil.
Using a slightly moist brush I brushed over the stencil grid, and blended the different colors together to get some nice color mixes as well.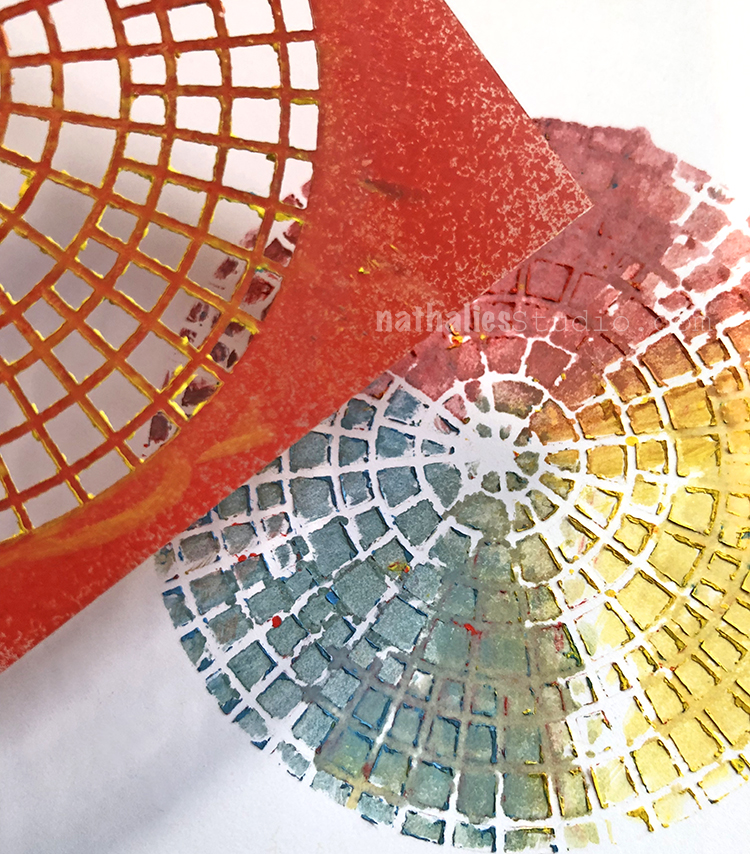 The stencil needs to be wiped off with a rag or baby wipe so that any leftover pigments won't be applied to a future project.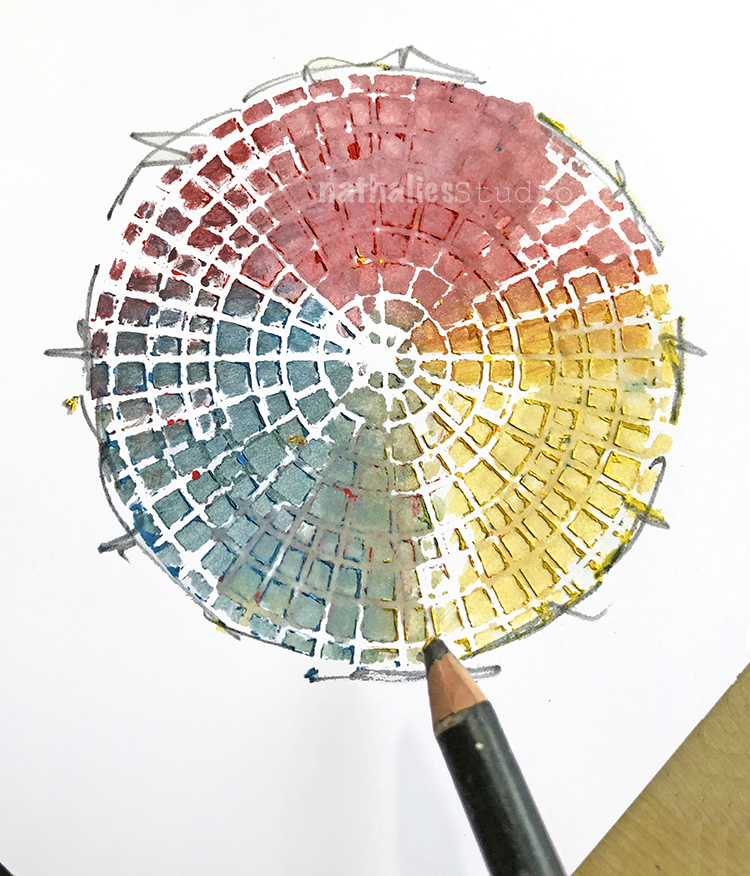 I dunked a black watercolor pencil into water and applied some scribbles and the sentiment to the card.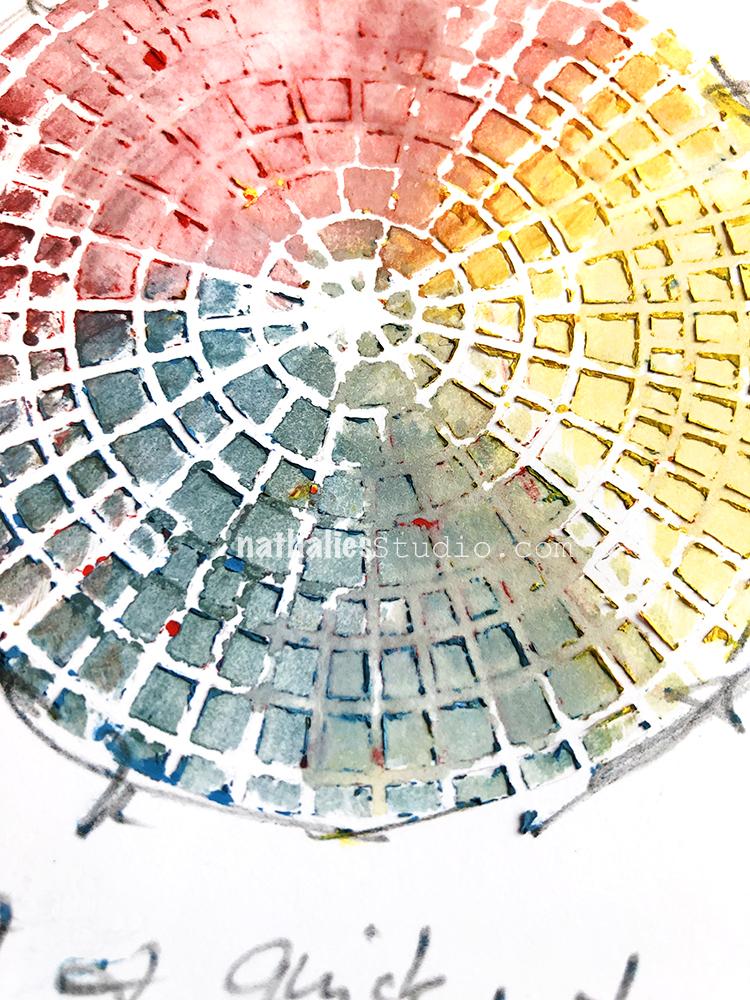 Love how dimensional the effect is doing this method.
Here are some of the supplies I used for this card: