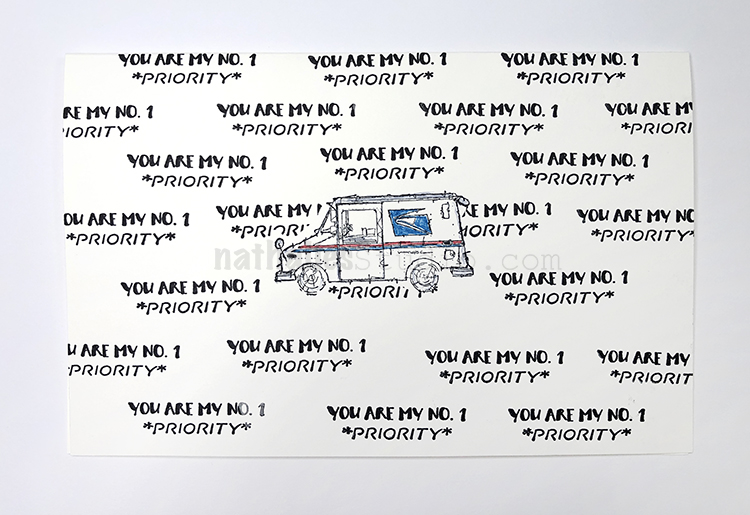 I was playing around with my new #keepyouposted rubber stamp set and found myself making cards. For the one shown above I used a masking technique to create a layered look.
I wanted to have my mail truck stamp over some of the word stamps, without collaging. It's easy – here's how:
First I stamped my cute truck (I just adore these distinctive US mail trucks – so unique looking!) where I wanted it on my card. Next I stamped the truck onto some scrap paper and fussy cut it out. Then I put some repositionable adhesive on the back – I like E-Z Dots. This is my mask.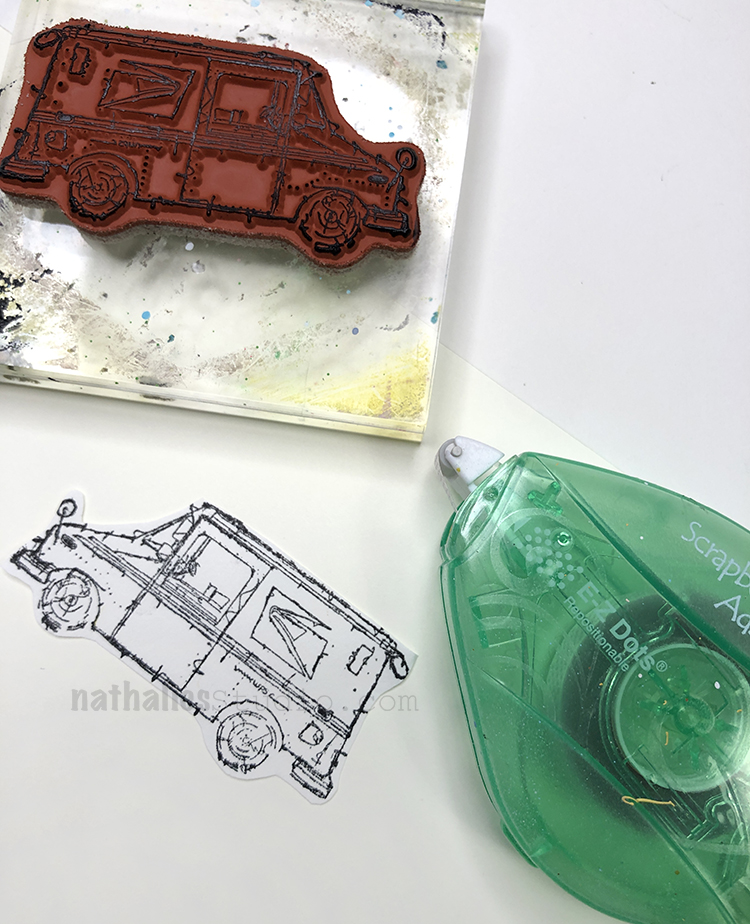 With the mask stuck onto my card on top of the truck image I stamped my background and overlapping the masked area with with my "You are my No.1 Priority" stamp.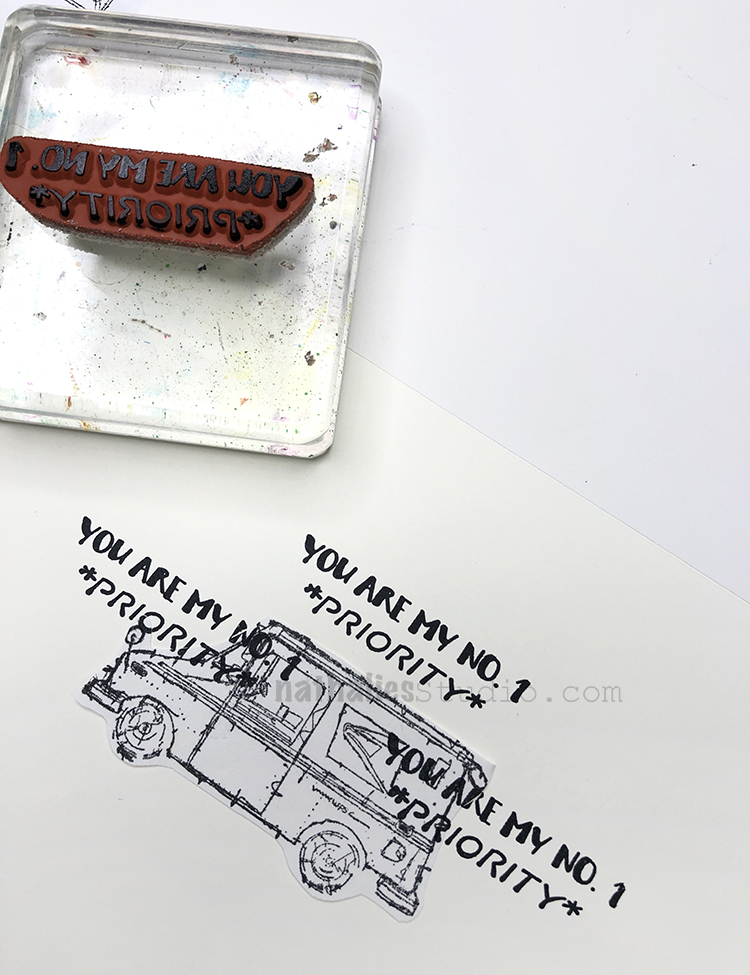 Then I removed my mask  – clean and easy peasy. I also added some color using a very nice new set of EMOTT Mitsubishi pens in the links below – love how they work for fine detail and intense color.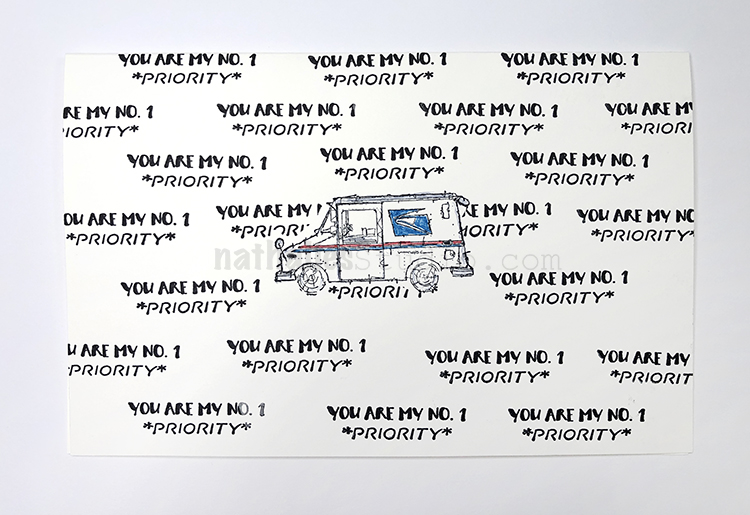 Here are a couple others I made, all with stamps from the #keepyouposted set: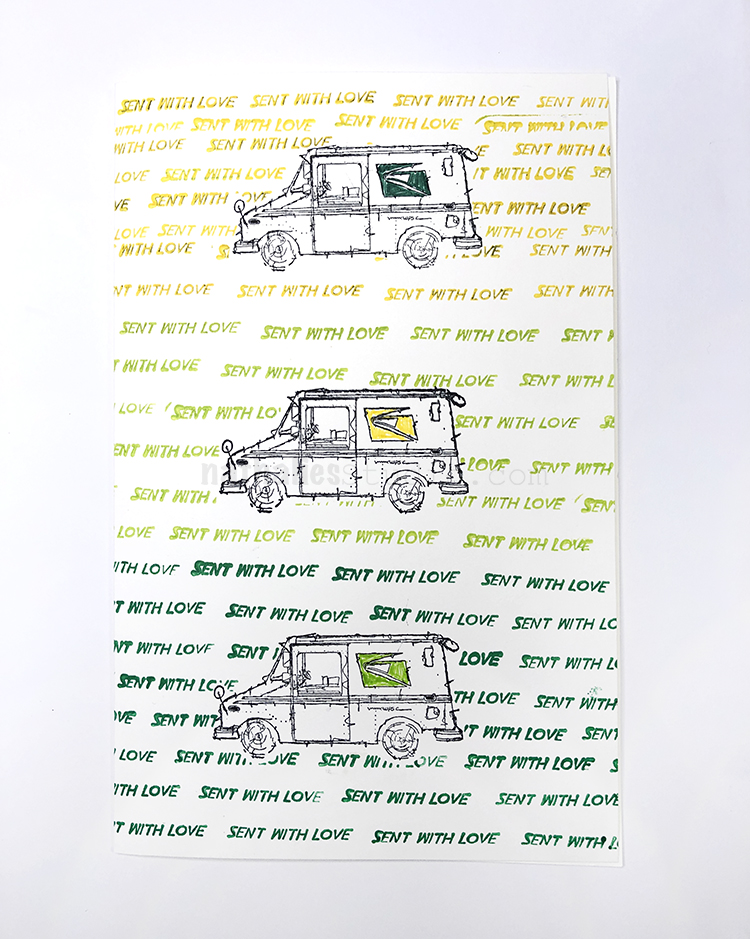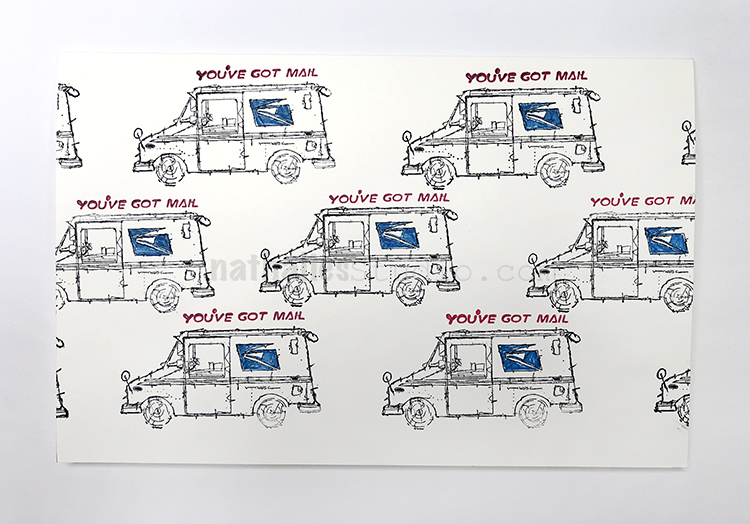 Are you sending cards through the mail these days too? I definitely had a ton of fun with those. 
Here are some of the supplies I used: