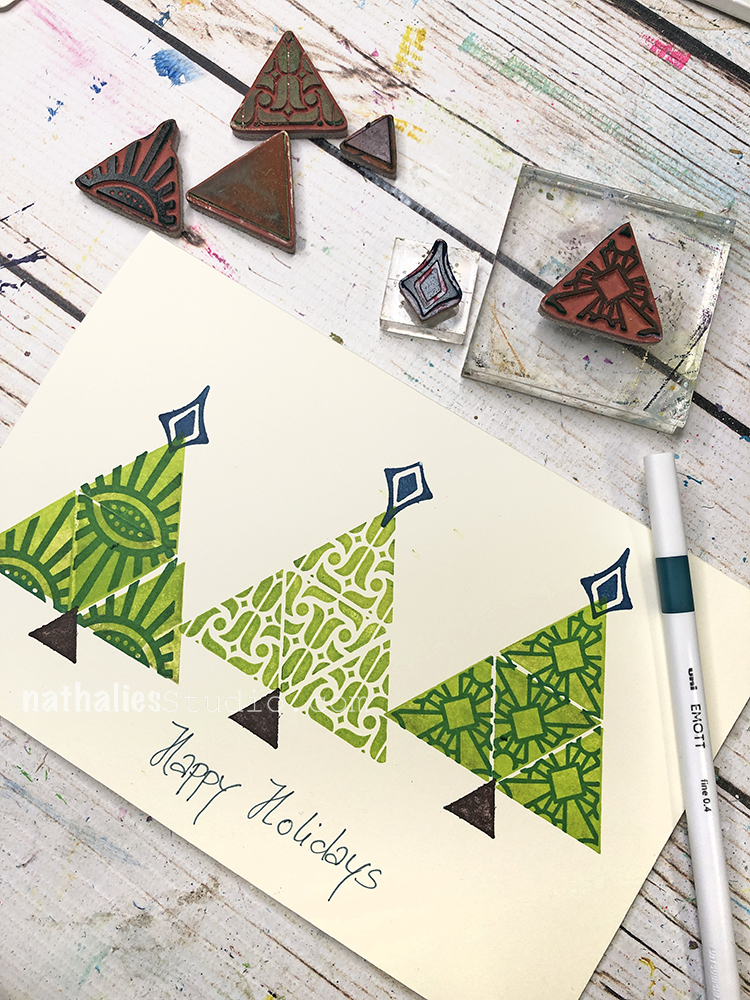 It seems so early to start making holiday cards but I am determined to not get caught in my usual December panic "waahhhhh I didn't even start yet" LOL. Because quite frankly – I looooovee to get holiday cards, but of course …you gotta spread the love yourself, no? So, I wanted to share with you some holiday cards I put together using my Triangle Love and Fan-fare rubber stamp sets. These are just a few ideas that I was playing around with. Both of these sets are super versatile so I can even imagine a bunch more ideas will come once you start creating.
Let's get started!
Using my Tulip Triangle, I started lining up the pattern to build a larger triangle shape on my card.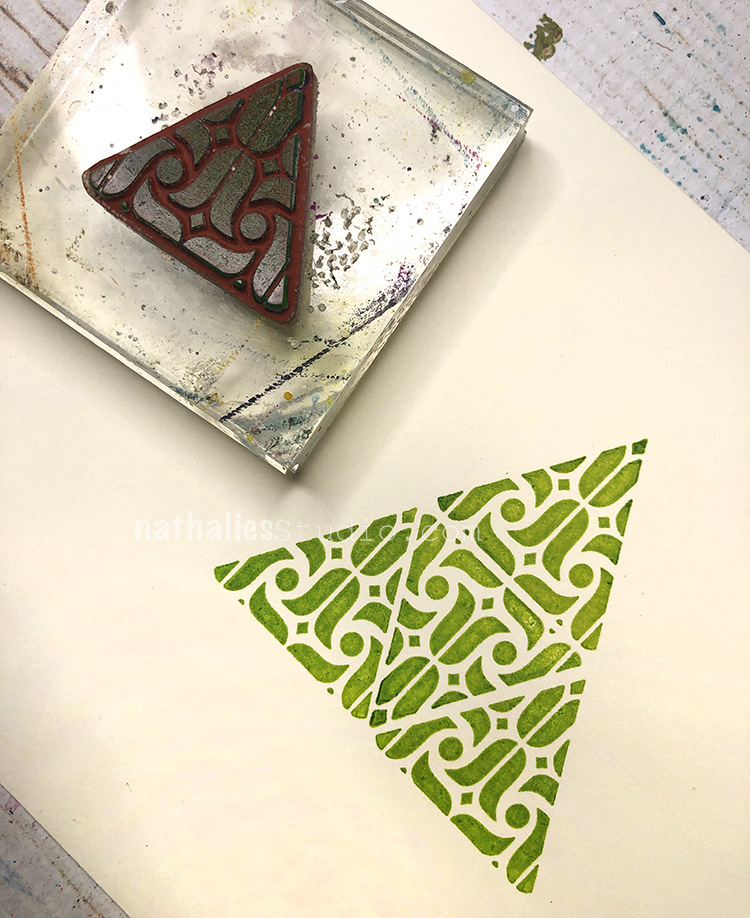 I stamped my Solid Triangle off to either side, in the same manner, building larger triangles.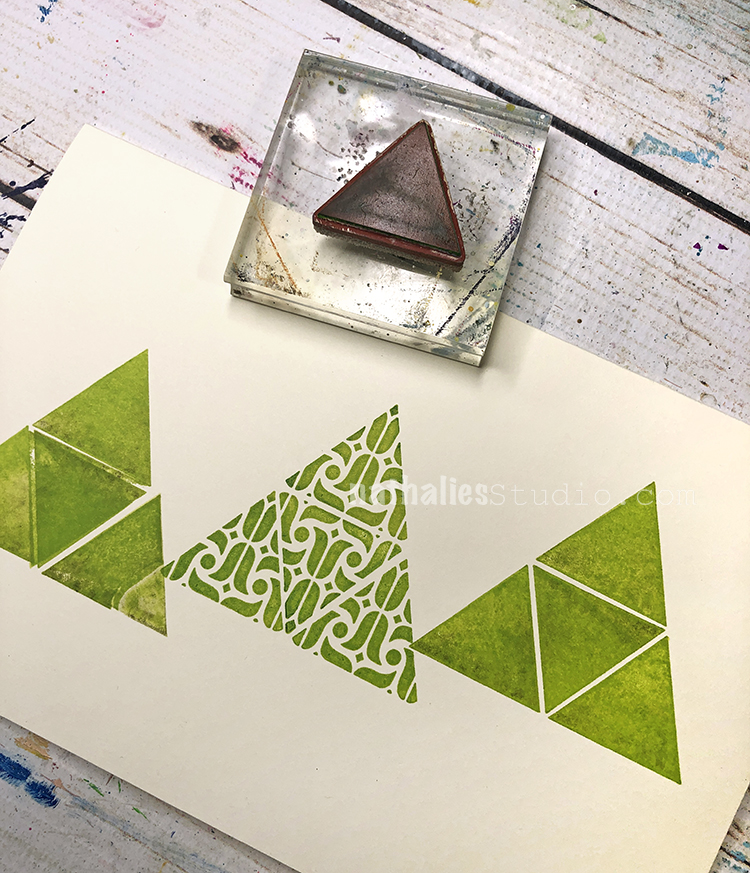 Then I added another pattern on top in a darker green ink. I chose my Empire Triangle and Stained Glass Triangle. I think you can see where this is going ;) I also used the Small Solid Triangle to create the tree trunk because, you guessed it, these are nice little Christmas trees.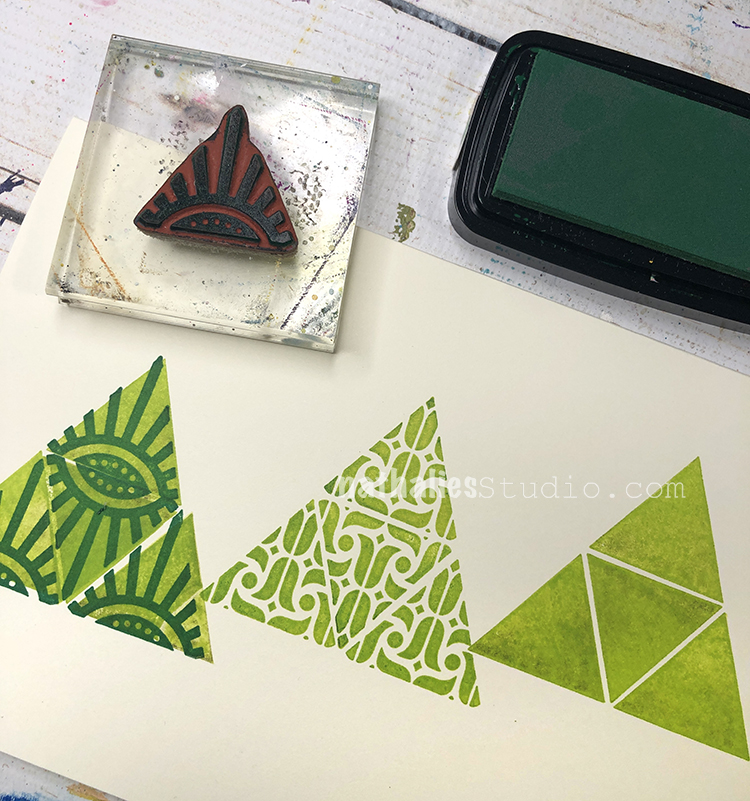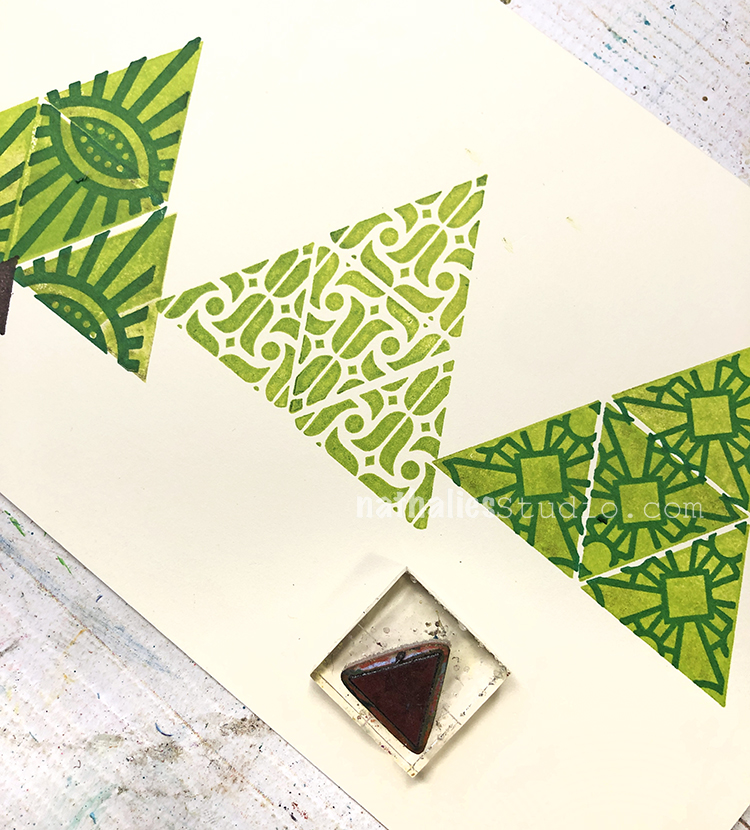 And then I used one of the small stamps from my Fan-fare stamp set as a tree topper.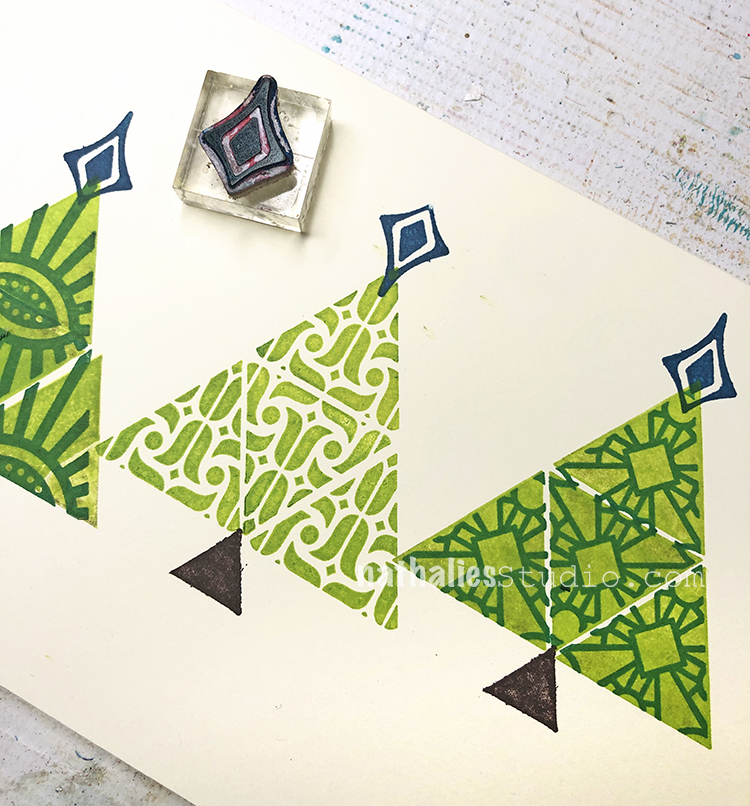 Next just add your message and there you go – easy card idea #1 for you.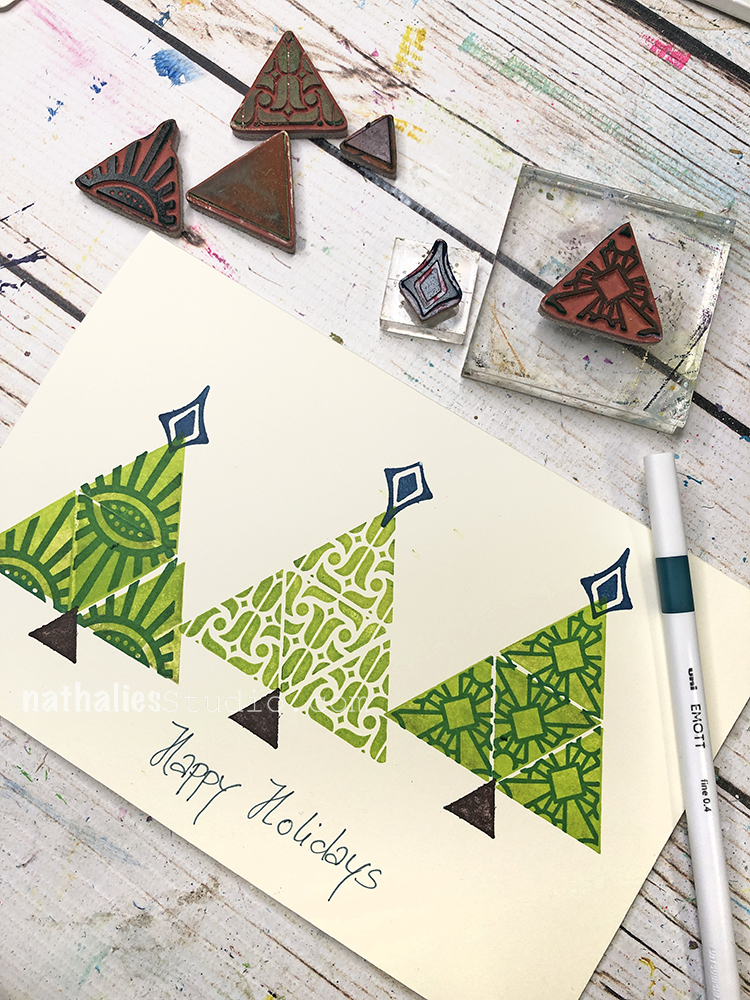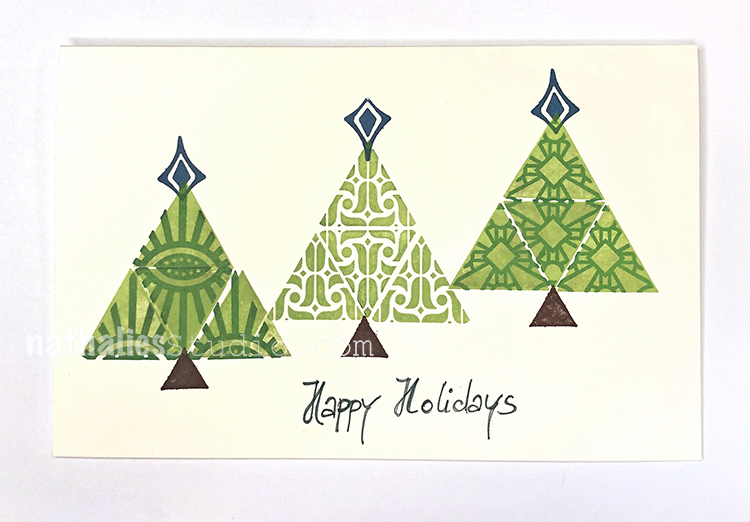 How about a card that features an ornament for the holiday season? I began by stamping the Sunburst Triangle from the Triangle Love set onto a card, flipping the stamp around to double it up.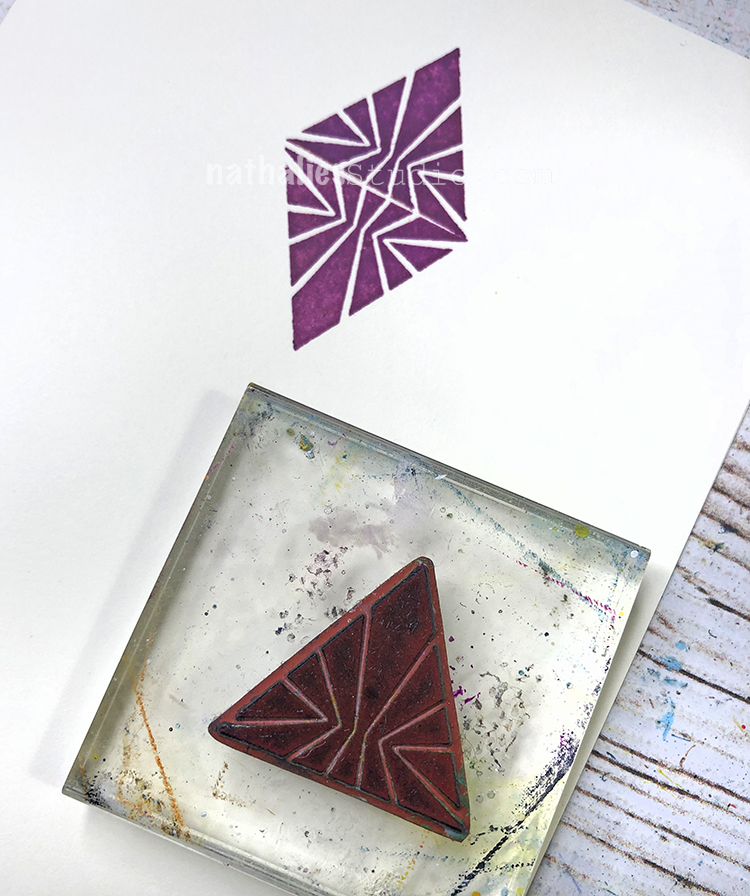 I added another pair to the left and right, and then below to create a larger diamond shape.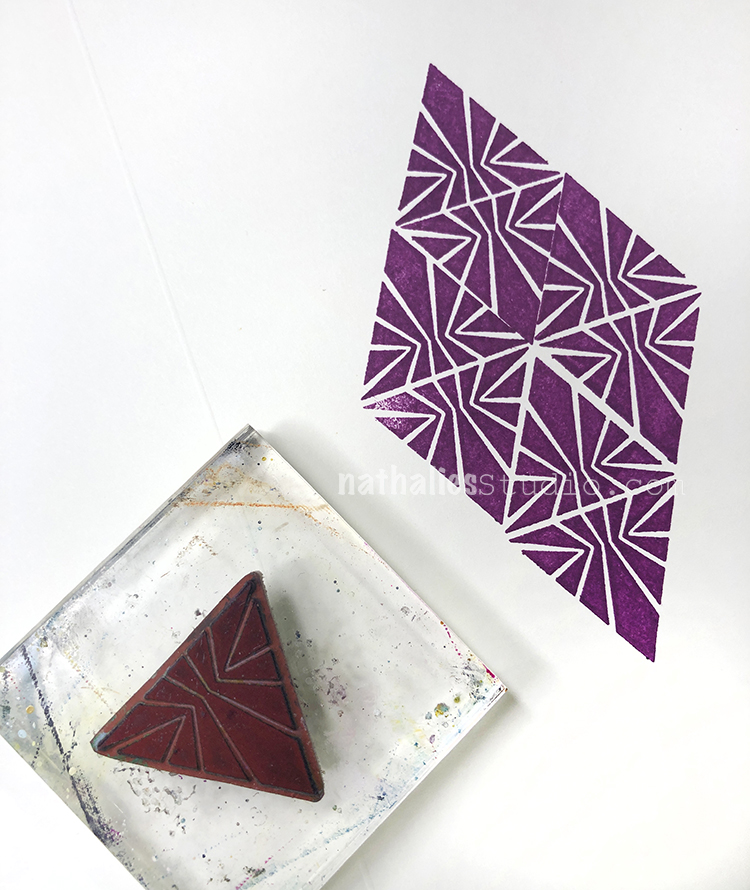 This reminds me of a vintage glass ornament. I then added one of the Fan-fare stamps here and there to give the scene a little sparkle.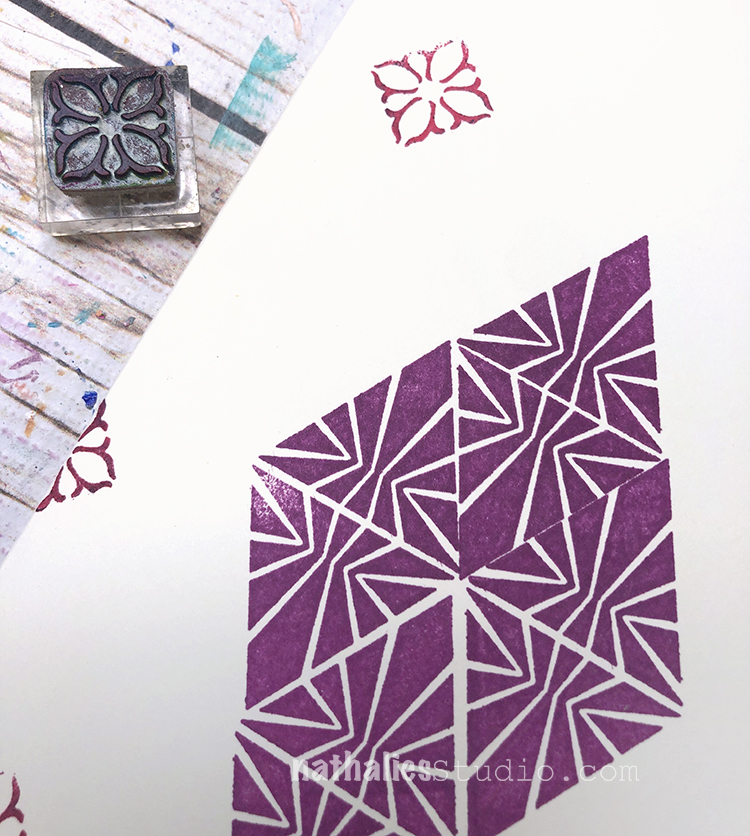 Then you can add your hangers and tinsel and a nice message to finish it off. There you have it – card idea #2!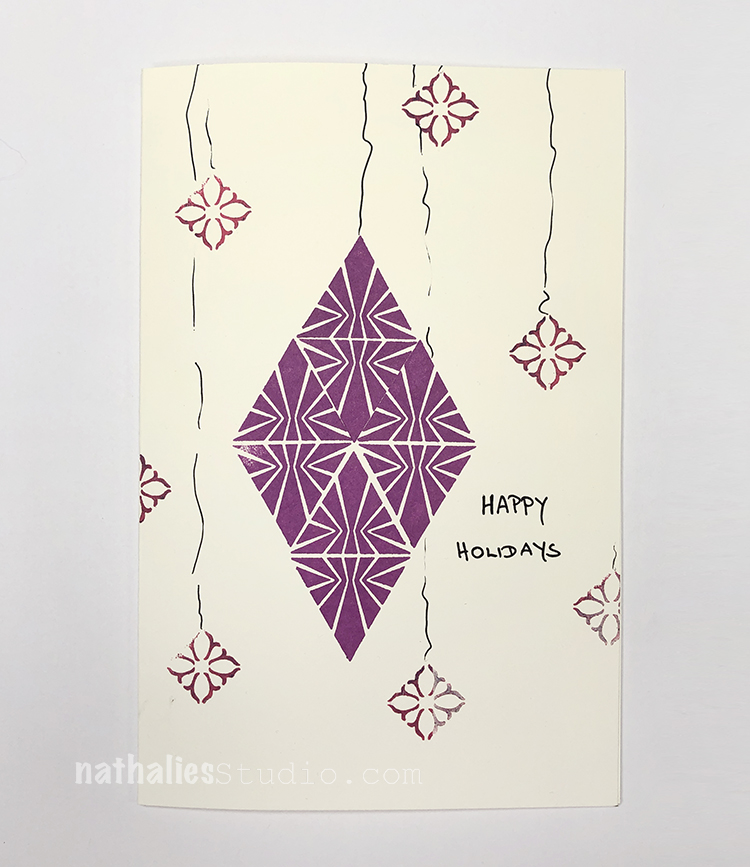 Finally another ornament idea, this time layering the Star Triangle over the Solid Triangle.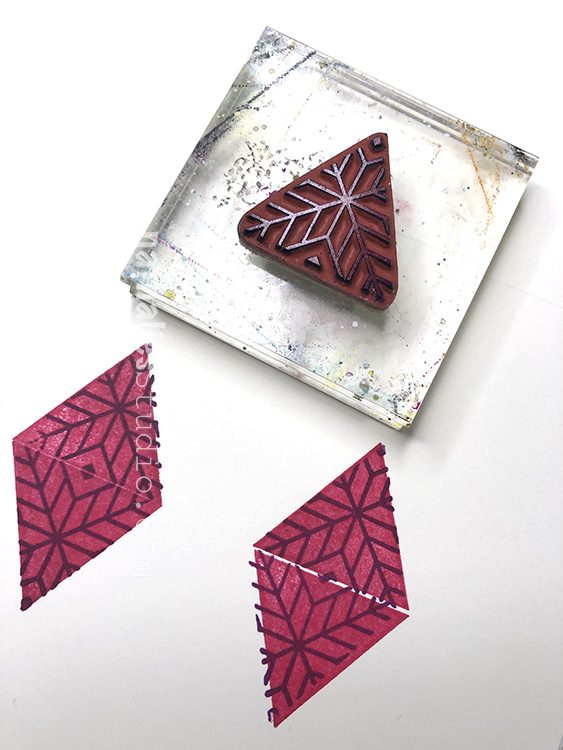 One of the stamps from Fan-fare makes a very nice ornament topper.
Then tie it all together with some sketchy lines and your sentiment. Voilà! Card idea #3 and hopefully you are on your way to a stress free holiday season (lol) now that you are ahead of the game with cards. I am not sure that holds true for me in regards of making holiday cards, but now that the first ones are done – my ideas keep on flowing :)