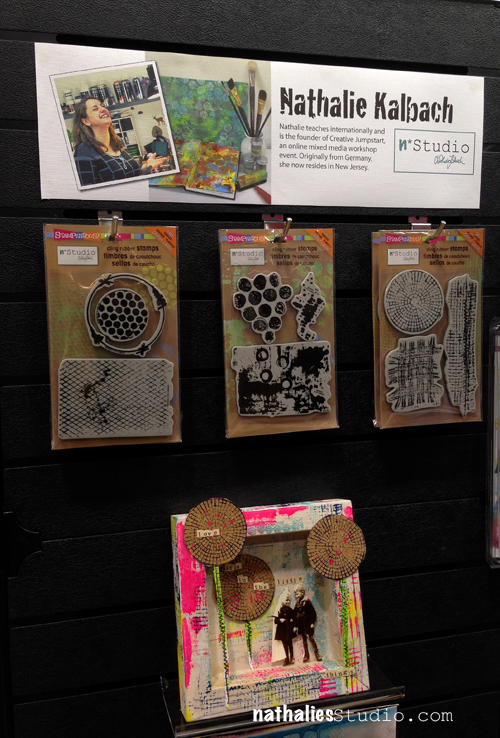 Seeing my own stamp designs and my photo at the Stampendous Booth was sooooo cool.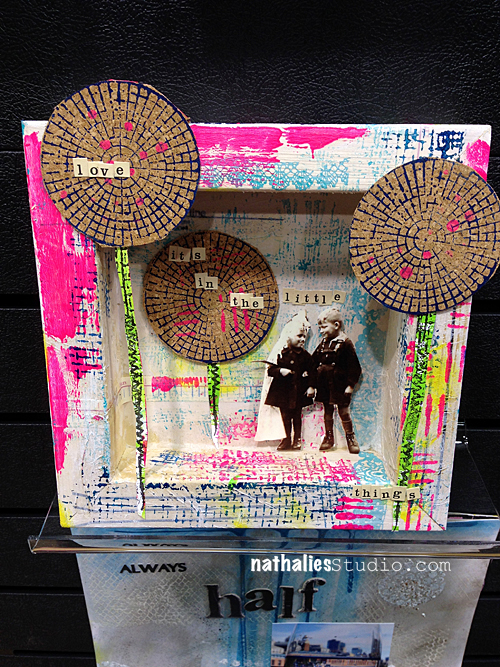 I came into the Convention Center a little bit before my class started and took a peek at the booth…(the show wasn't open to the public yet)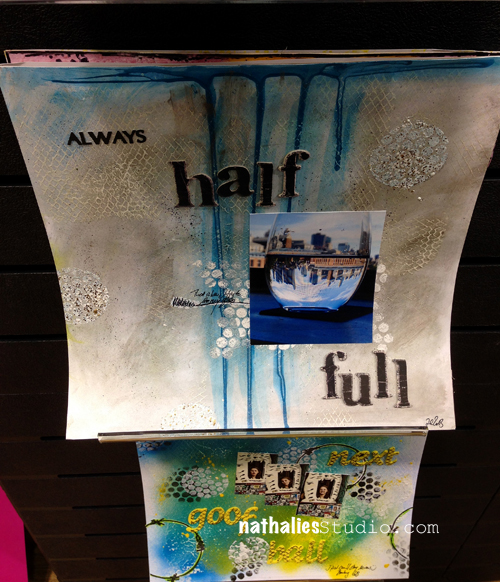 I was all by myself and I was looking at this in disbelieve- it honestly felt unreal as if the alarm clock would ring the next minute to make me wake up and realize this was just a dream. Instead my alarm went off that I would have to run to my first CHA class ever- 50 Retailers – waiting to play with my Stamps and other Stampendous Products.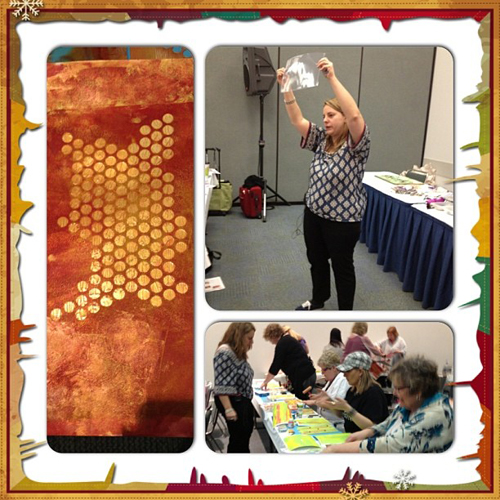 It was a fun class- and after an uncomfortable two seconds realizing that someone hung a microphone on my clothes "FREAK- I never had a mic while teaching" I got the hang out of it, as I already started loosing my voice after teaching the last two days six classes at ArtVenture. I was also happy to see some familiar faces from either working together before or students that took my ArtVenture Class- that was fun!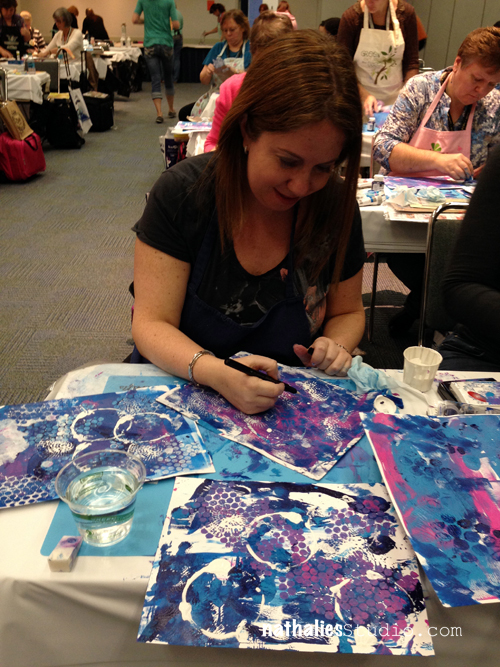 Teaching Retailers is definitely different. A lot of my students in this class did not come because they love Mixed Media- but because they wanted to get educated in Mixed Media and learn about it because they realized there is a huge demand for it in their stores. It was a very different approach in this class when my usual let loose and get creative.  I enjoyed when some of them that never played with paint told me they liked it a lot and get their costumer love for it :) Right on ;)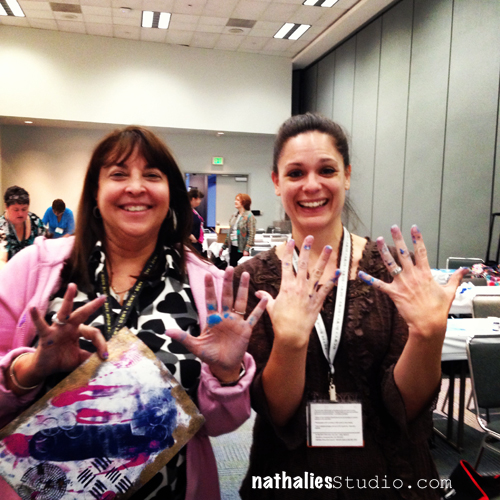 And btw not every teacher at CHA as a good friend like JumpStarter Joe Rotella who comes with a chef hat into your class to deliver lunch because he knows you never eat right at CHA ;) Thank you Joe- that made me laugh so hard…too bad I had a mic – my already loud laughing must have scared my students a lot – LOL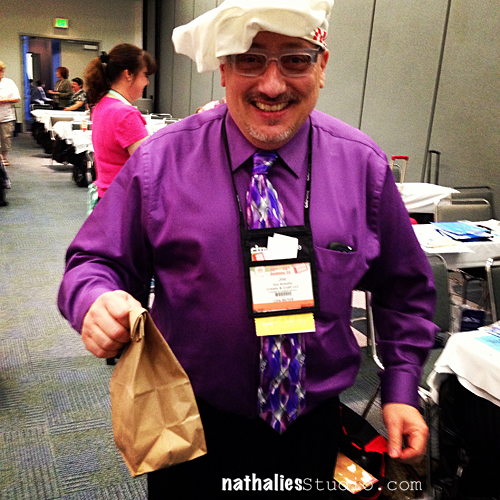 I learned a lot  by teaching this class and hopefully there will be another opportunity for a CHA class in the future. I loved seeing my stamps being used – it made me all giddy :)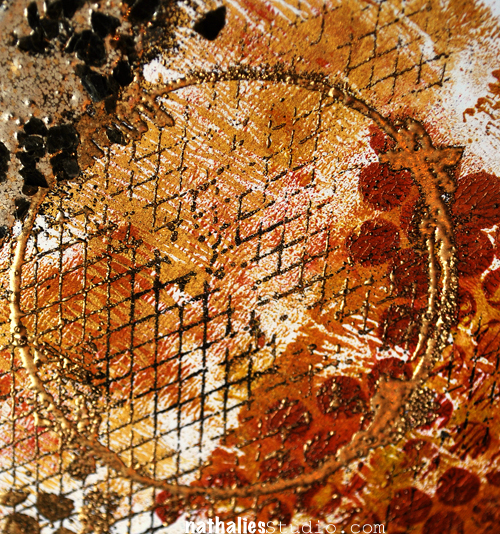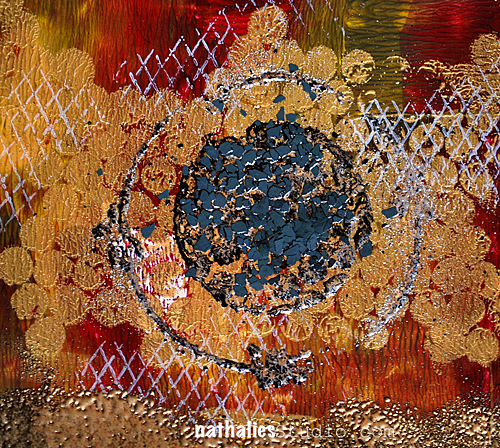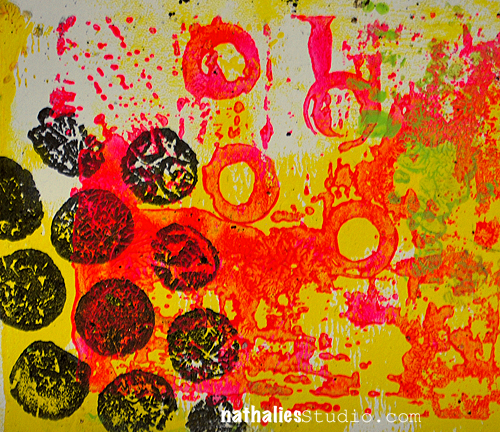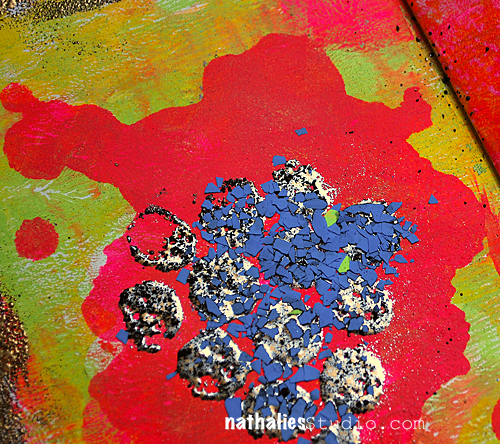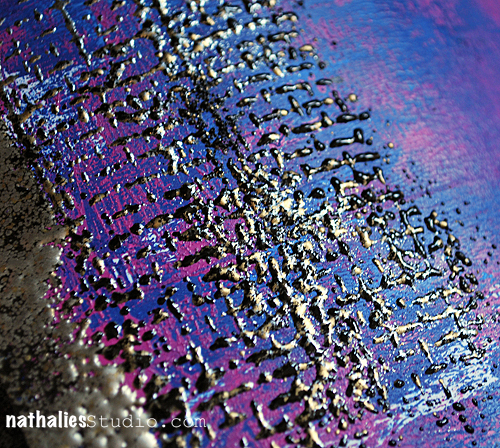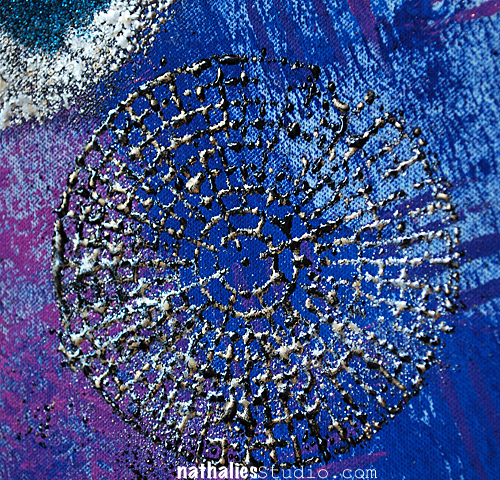 Thank you Liquitex, Speedball,  May Arts and Imagine Crafts(Tsukineko) for sponsoring my Stampendous Class!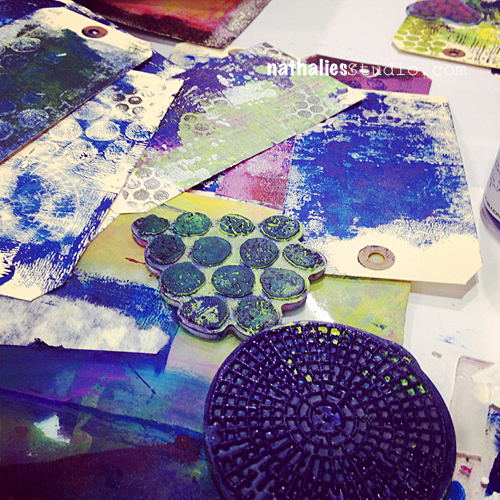 I demoed also a couple days at the Stampendous booth…until I lost my voice totally – but hey…I sounded really interesting- LOL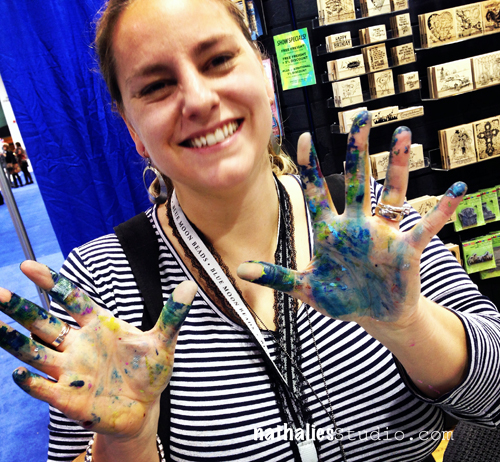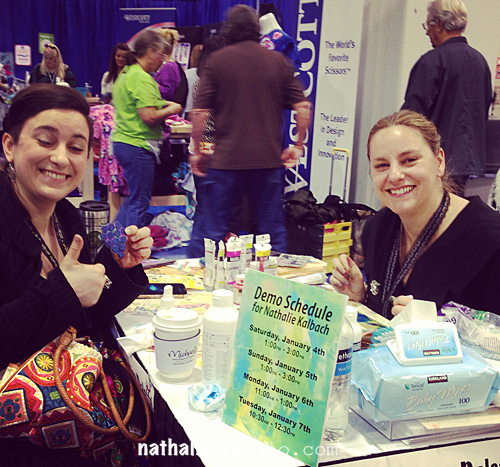 And I loved having friends over and Cindy Bundy from the Stampendous Designteam showing me her sample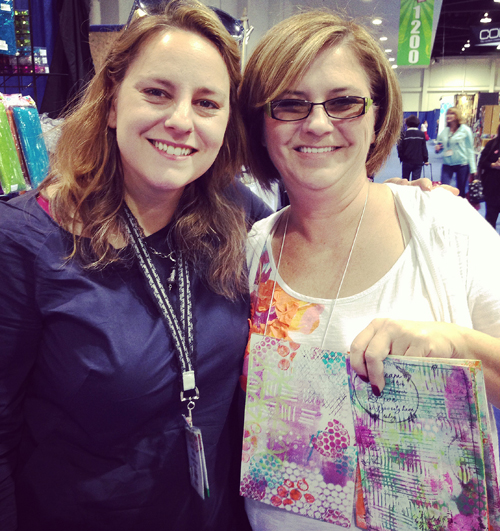 Thank you to all of you who took my CHA Class and came to see my demos ! Thank you also to the awesome Stampendous Staff who did such an amazing job behind the scenes and helped me during and after my classes!
I am going to add a list of the stores that cary my stamps to my website here soon – they are already available and I know some stores have them already in the house :)
More about CHA and which trends I observed will follow :)
have a gorgeous day
huge hugs
nat