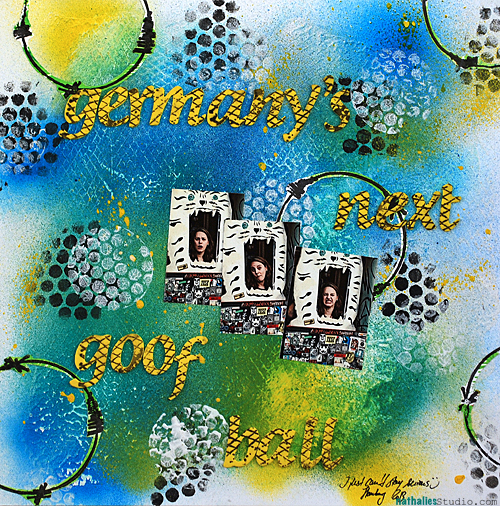 I think this is an appropriate title for the layout showing pictures of a photo shoot in Germany. I did this layout for the Stampendous! CHA booth …and I kind of think I have never shown it…if I did…sorry…I guess then I goofed up ;)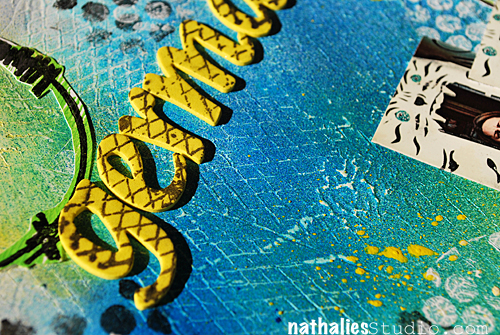 I stamped the white background with my Stampendous! Stampset Wired and Gesso and after it dried I lightly sprayed over it with Liquitex Spray Paints. I stamped on different cardboard with the circle wire stamp and cut it out. Also stamped and stenciled with gesso and black acrylic paint on top of the background after spray painting.
For the title I stamped foam letters with archival ink and the background stamp to pick up the background design. The ones I used were Pink Paislee Cushies which are not available anymore but you can use any kind of cardboard or foam alphabet stickers. It is a great way to alter what you have and make it fit with your project.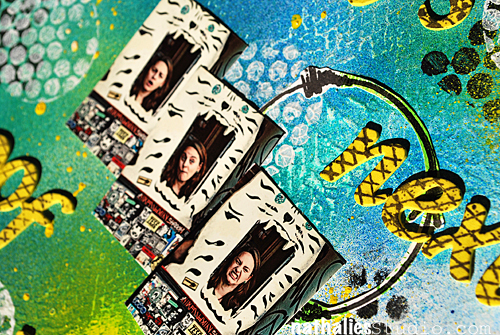 The photos were mounted with double sided tape and for dimension also with foam pads.
Yours truly
German Goof Ball aka Nat