Today is all about stamps :) Stamps on Video and about Stamps in a podcast:
Christine Urias from ScrapTime visited me at the Stampendous booth at CHA – Check out her video of me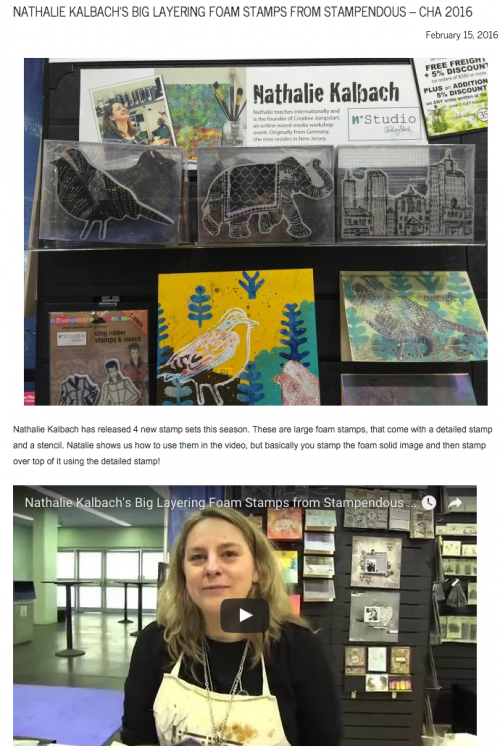 Thank you Christine for coming by and doing such an awesome job every year to cover what is new at CHA – always fun to see you and Mark!
And now…if you are tired of seeing me …how about  listening to my kraut-accent on this Adventures in Arting Podcast hosted by Julie Fei-Fan Balzer. Julie, Rachel Greig and I talk about how we each started designing stamps, both the why and the how of how we each design stamps, the experience of seeing work that people make with our stamps, the appeal of stamping in general, and we give some stamping tips too!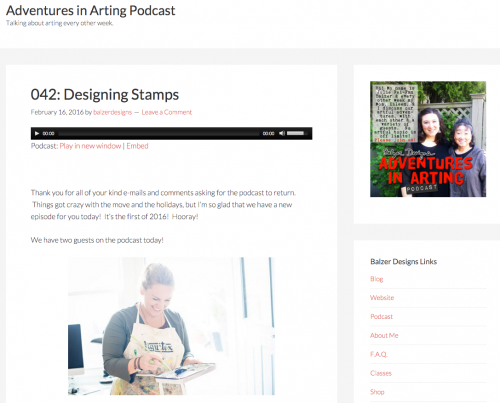 Thank you Julie for having me and to Julie and Rachel for this fun and interesting discussion about stamps.
I hope you enjoyed the visual and auditory stamp information !
Which kind of stamps would you love to see?