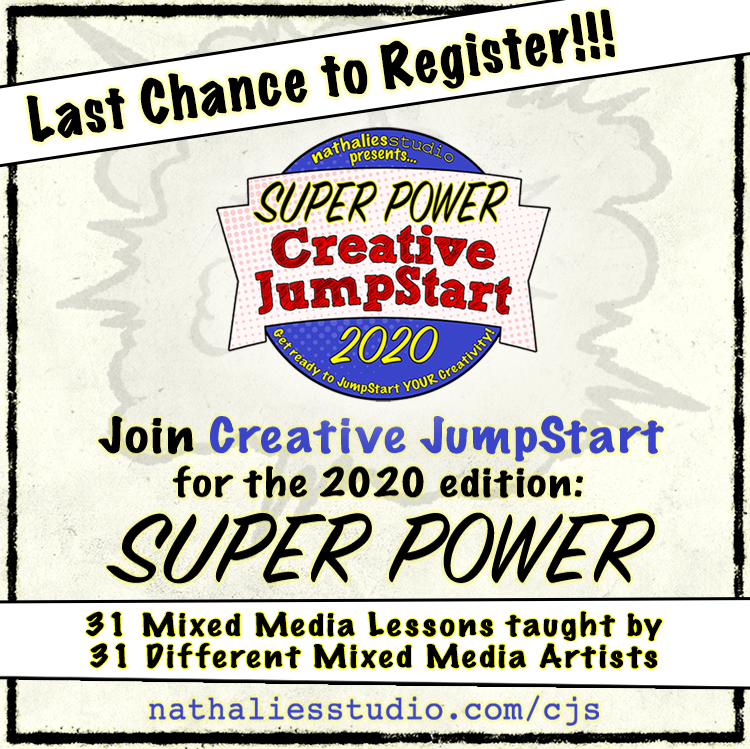 Did you register for Creative JumpStart 2020 last January? If not, now is your LAST CHANCE to sign up for the CJS20 Super Power edition. The online workshop includes 31 downloadable video lessons by 31 different mixed media artists who are sharing their unique artistic super powers with you through project and technique lessons. The 10 minute video format is designed to fit into any busy schedule to encourage daily artistic practice and to help JumpStart YOUR Creativity!
Sign up HERE today – the workshop will no longer be available for purchase after September 20th, 2020.
Check out the promo video to see all the artists who are teachers for CJS20:
If you're looking for a workshop to inspire you through an exciting variety of artistic styles, different mediums, and mixed media techniques, Creative JumpStart delivers. Learn more HERE.