Those of you who were part of the Creative JumpStart 2013 saw the videos that me and my artist friends posted on my website throughout January 2013.  The videos are not available here anymore, since CJS 2013 was only available till June,  but I thought it would be nice to repost my 10 technique videos over the next couple weeks- so that you have access to them whenever you want and see what CJS 2013 was all about.
And now let's jump to the video Number 8 in my Über*Media Creative JumpStart 2013 Workshop which was the PanPastel Resist Technique 
If you have no external speakers on your pc – turn up the volume a lot (the audio is very low in this video)
CJS 2013 Technique 8 Pastel Resist from Nathalie Kalbach on Vimeo.
As you might have seen I just proposed Creative JumpStart 2014!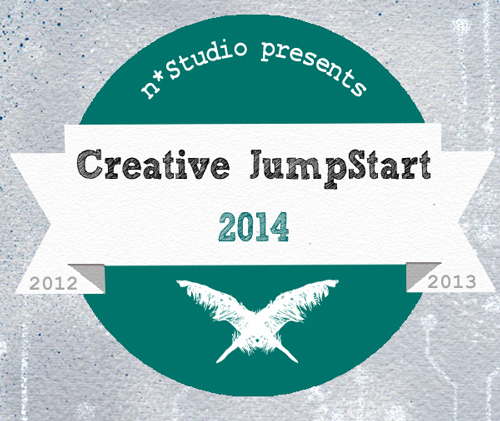 It will work slightly different this year and has some major improvements like a forum and an easier access- and I can tell you already the line up of artists and the videos are AWESOmE!!! For 20 Dollars -that is less than 1 Dollar per video (23 videos by 21 artists) it is a great deal! Check out the information here 
I would love to have you!
And here are my supplies I used for the PanPastel Resist Video above:

Have a gorgeous and wonderful day!
hugs
nat