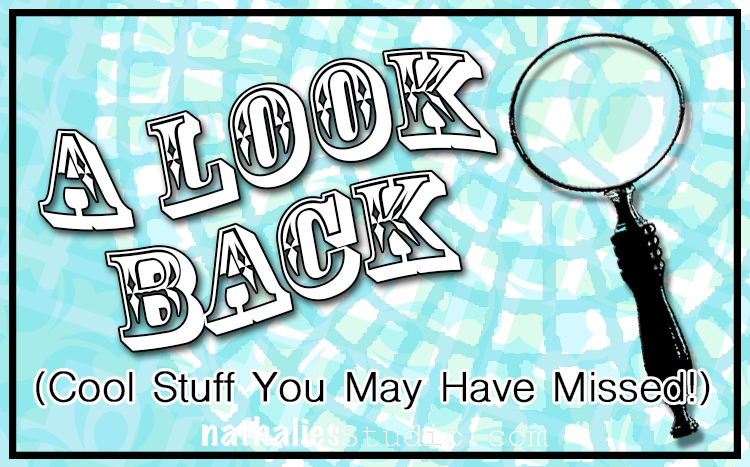 A Look Back – a blog series to show you some projects and posts that you may have missed – sometimes going WAY back in the archive. I think it will be fun to revisit a few ideas that we haven't seen for a while. I'm excited to see how a little look back might inspire something new in the future :)
This time I'm looking at Pan Pastels – a medium I have been playing with for years and always find myself returning to on occasion. Here's a look back at some of the ways I've used them over the years. Enjoy!
---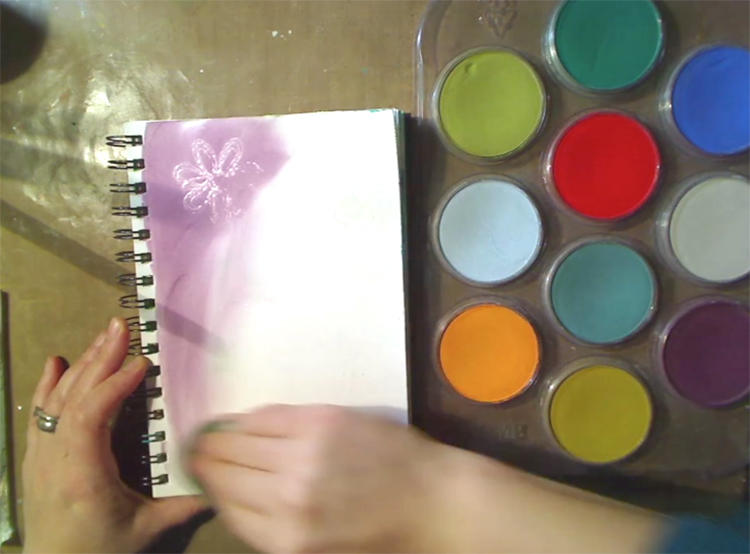 First up is a resist technique I show in a video from 2013. I use rubber stamps, embossing powder, and pan pastels. Check it out here.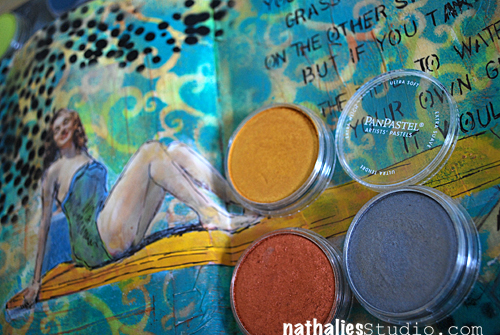 Also from 2013 is this art journal page where I experimented with some metallic pan pastels for a little sparkle here and there.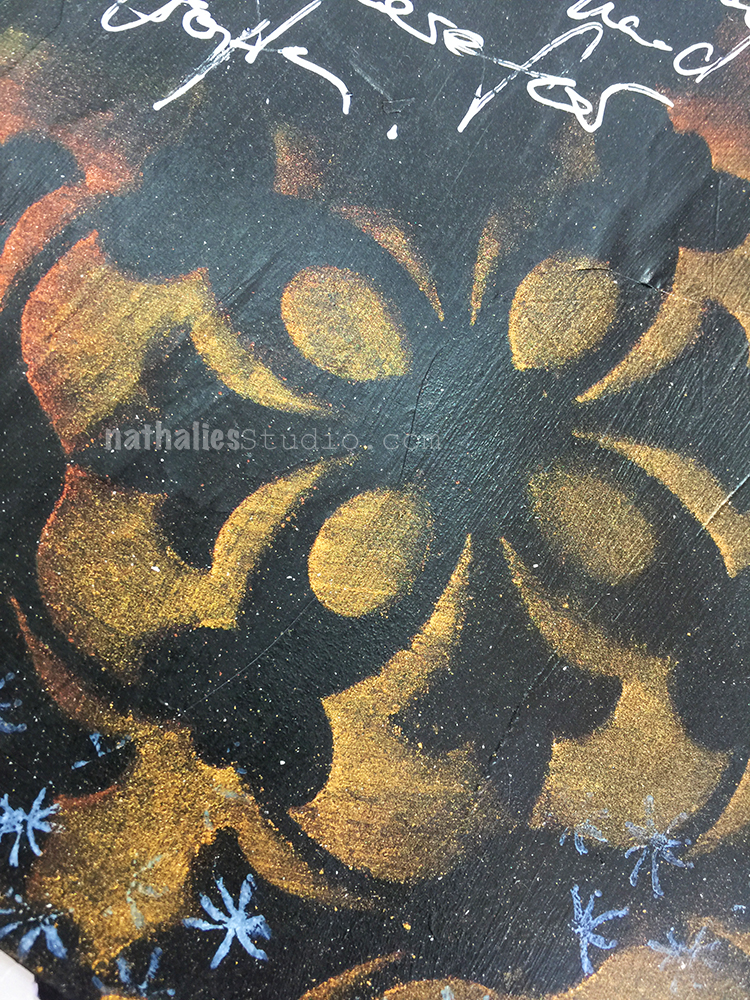 Jumping forward to 2018, I also used metallic pan pastels – this time with my Versailles stencil on a black background for some real drama :) You can check out the full post here.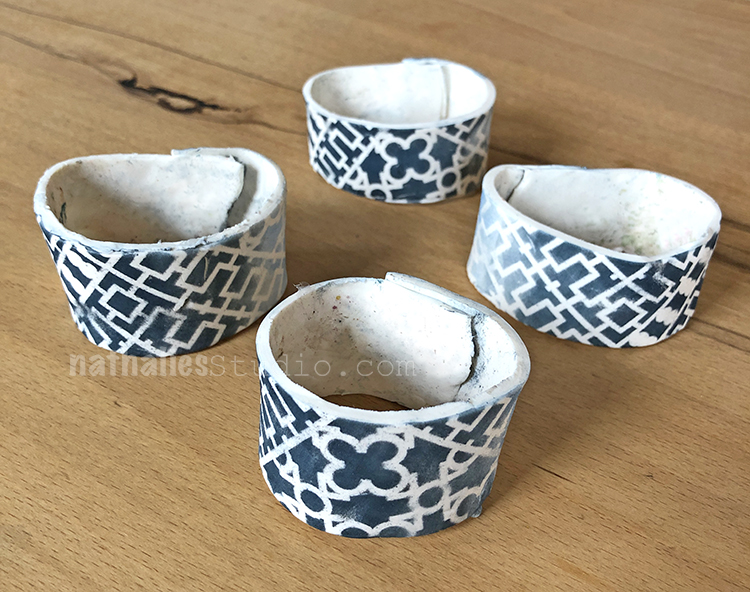 Later that year I had a playdate with Kim and we used pan pastels with stencils (here my Downtown stencil) on paper clay for some napkin rings – that was a pretty cool and simple project. See how we did it and check out our gorgeous tablescapes in the original post.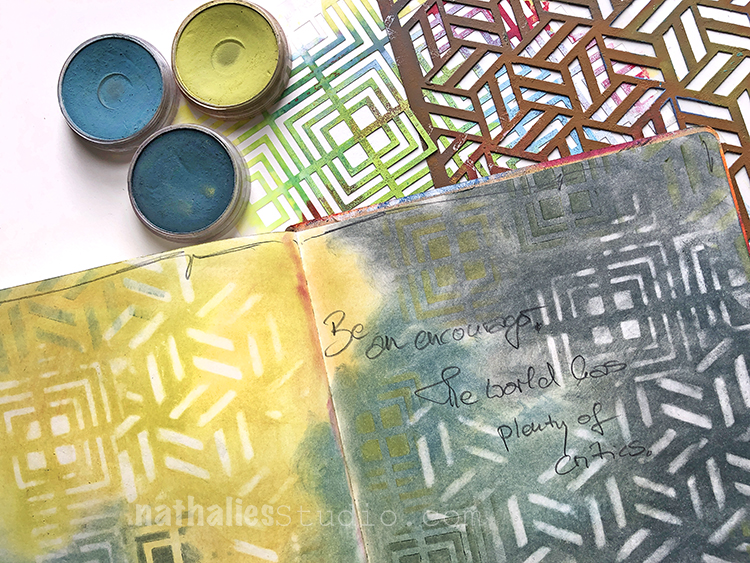 Finally just this past August for my Stencilbop Challenge, I show the simple joy of using pan pastels with your stencils – they make it easy to blend colors and patterns for such gorgeous results. Here I was using my Manhattan stencil and my Kassel stencil.
---
I hope you enjoyed A Look Back through my archive and maybe you are inspired to try some different things now too.
Here are some of the supplies I used in these posts: