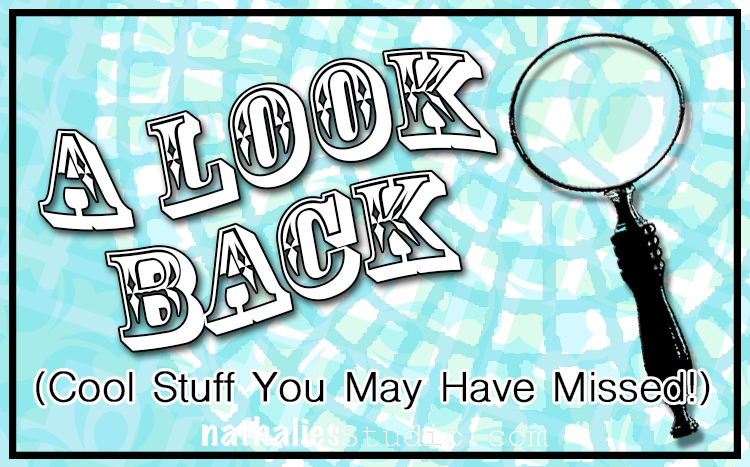 A Look Back – This time I'm looking at one of my favorite mixed media supplies – Acrylic Spray Paint. I particularly love how you can layer and apply a veil of color with it, and it is so perfect with using stencils too. Below are 5 ways to experiment with Acrylic Spray Paint in this Look Back.
A Look Back is a blog series to show you some projects and posts that you may have missed – sometimes going WAY back in the archive. I think it will be fun to revisit a few ideas that we haven't seen for a while. I'm excited to see how a little look back might inspire something new in the future :)
---
First up we are going back (way back) to 2013 and this post about some of my essential supplies – as you can see I have been a fan of acrylic spray paint for a long time now :) I list a bunch of ways I loved using it back then – many of which I still do!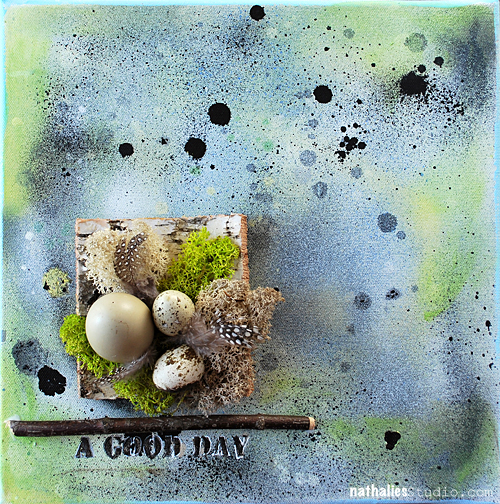 From 2016 you can watch this Creative Ice Breaker video and see me in action with my Lily Wallpaper Stencil and some white liquitex spray paint. I love how spray paint can make a super crisp design or a soft focus one with a stencil.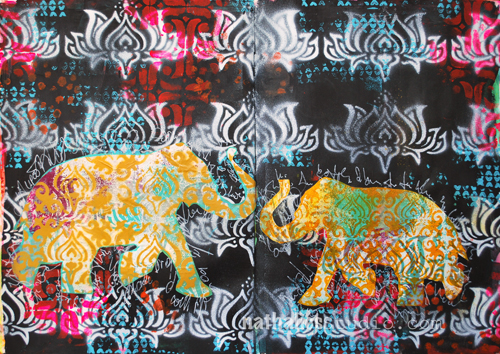 Next up is this post from 2017 where I use Montana spray paint for the first time – a favorite brand of water-based spray paints with a cool matte finish. Here I use my popular Versailles stencil: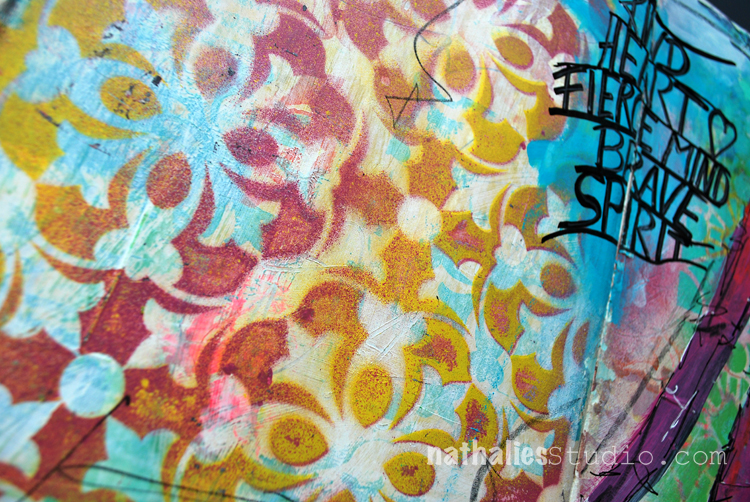 In this post from 2017 I show how to layer up 3 different stencils with spray paint and make it work. Here I get nice results from using my Mesa Verde, Granada, and Santa Fe stencils that all work well together.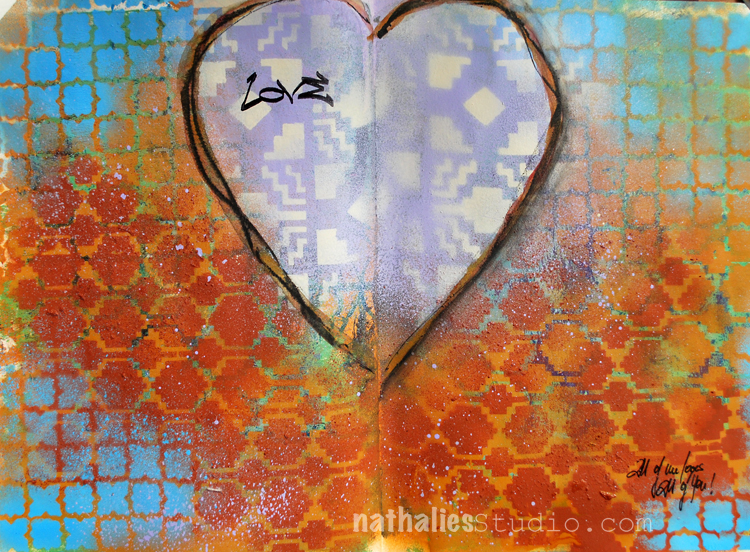 Finally, here is a post from 2019 when I was doing the Stencilfied Challenge. It's a really nice example of what look you can get from blending just a couple colors of spray paint with one single stencil – in this case my Buenos Aires stencil. This is one of my favorite ways to use acrylic spray paints for a background.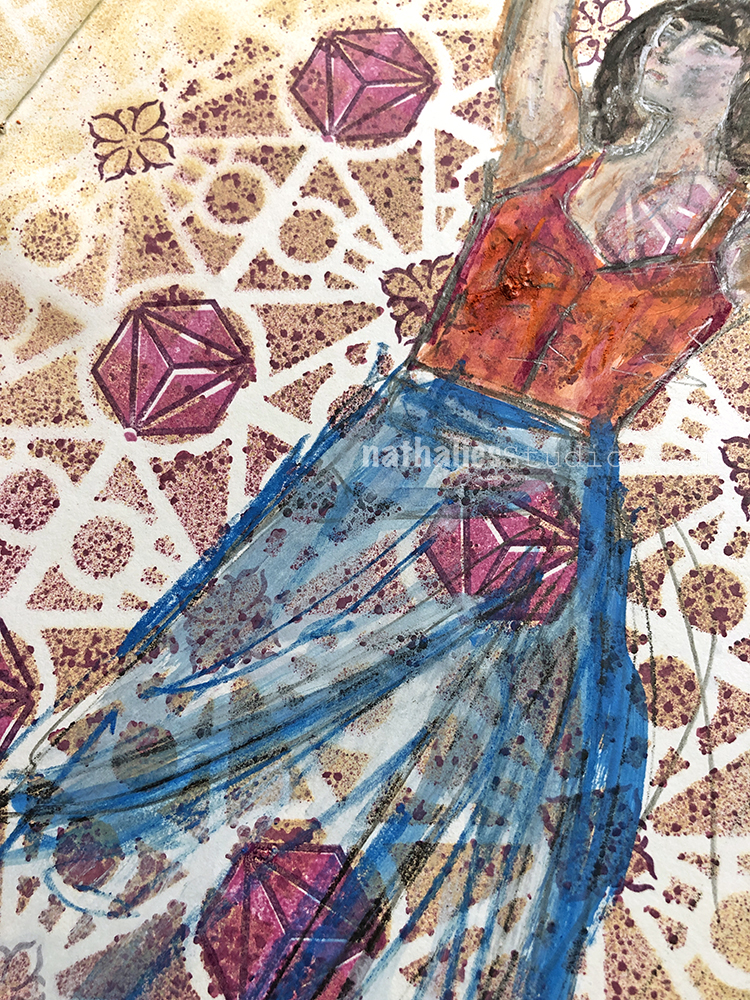 ---
I hope you enjoyed this look back and maybe it inspired you to give something new a try :)
Here are some of the supplies I used: