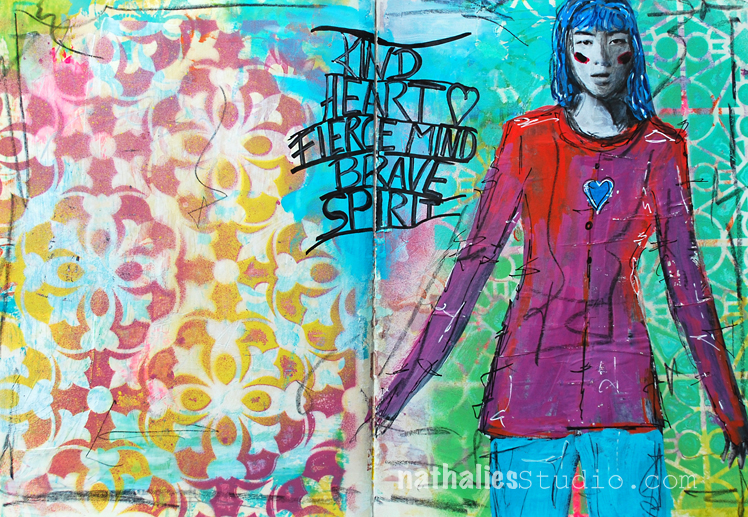 Pretty much how I want to feel right now with everything!
This spread started out as a demo page at my workshops in San Jose in January . I actually showed how to use spray paints with stencils and we used some Montana water based spray which I really fell in love with. They have a matte finish – and the look is so different from the look of the more shiny glossy finish of my Liquitex Spray paints. Plus…they come in those mini spray cans! I am still debating if I should buy those…because I do have…enough …spray paint…but ….you know ;)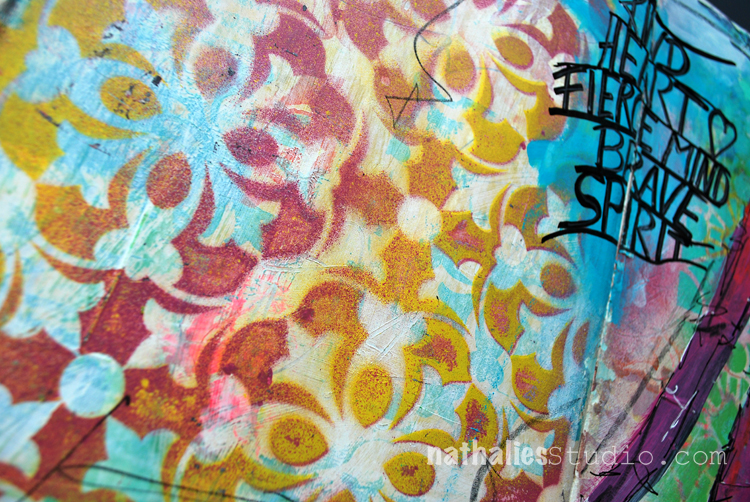 I used the Versailles Stencil on the left and the Buenos Aires Stencil on the right. I added some of the background color and added it with my finger to the middle top, smoothing it out and bringing both sides together by journaling over that part.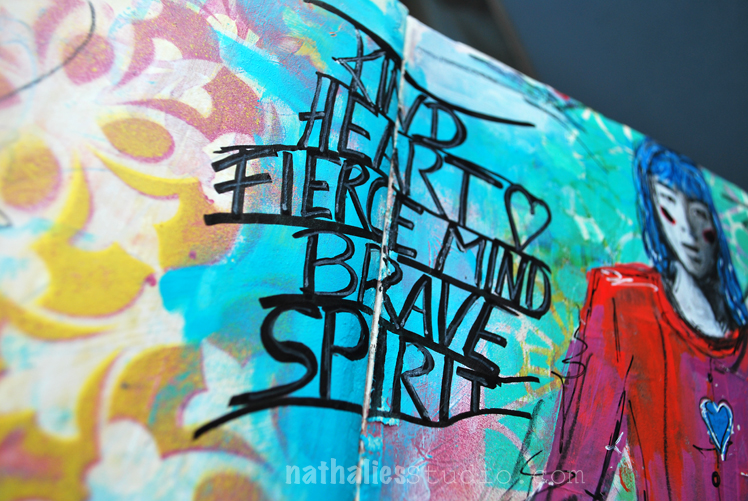 This page makes me happy – happy memory from the process of making it and my awesome students , happy colors and good message :)
Here are some of the supplies I used for this spread – some links are affiliate links



Wishing you a wonderful day!