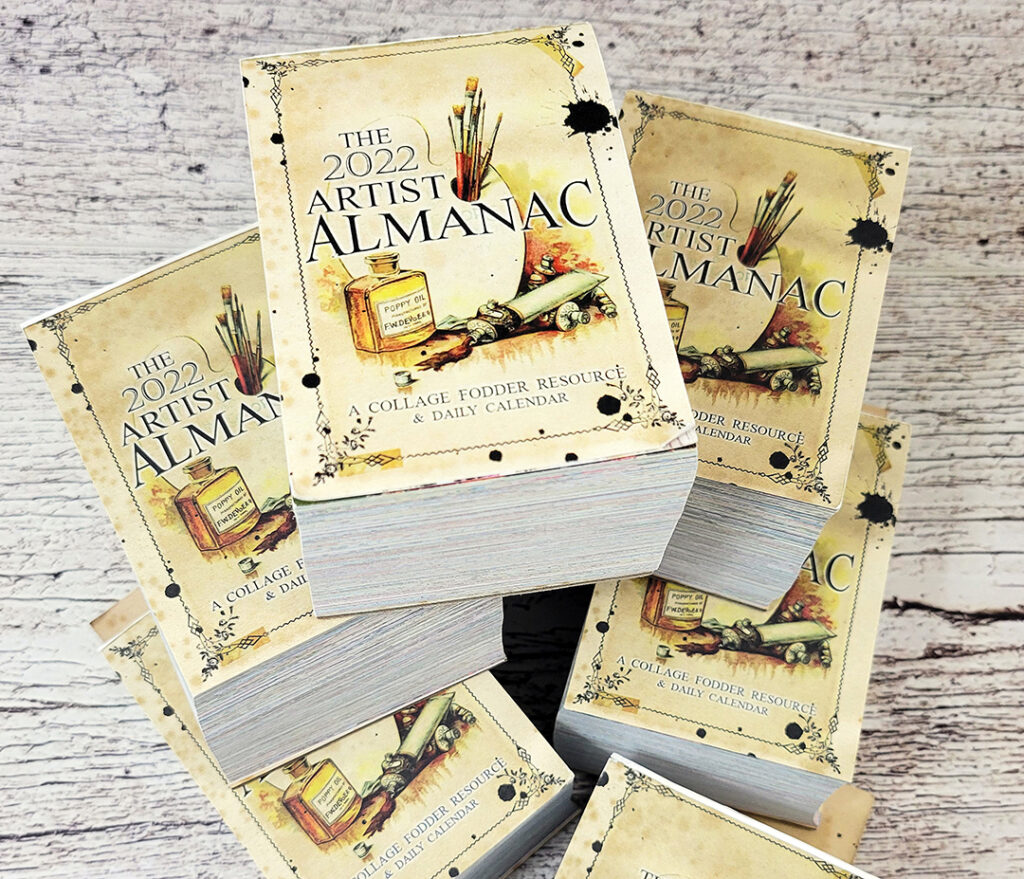 The page a day 2022 Artist Almanac calendars are here in my shop and ready to ship to you! The wait is finally over after weeks of shipping delays in the LA port and I can happily report that these 2022 calendars are good to go. Supplies are limited as you may know but we have a few while they last.
The 2022 Artist Almanac, if you haven't already heard, is a page a day style calendar and each page has different artwork by one of the 12 participating artists:
Amanda Spence
Birgit Koopsen
DeeDee Catron
Eleaca Young
Kristin Peterson
Lisa Goddard
Mary Beth Shaw
Megan Whisner-Quinlan
Nathalie Kalbach
Shawn Petite
Tiffany Goff-Smith
Tina Walker
As you tear pages off, they become collage papers, so that means 365 different collage papers for all your mixed media creations. It's a pretty awesome idea and I was stoked to be one of the artists chosen to participate. Here is a little schedule too to show you what day is by what artist: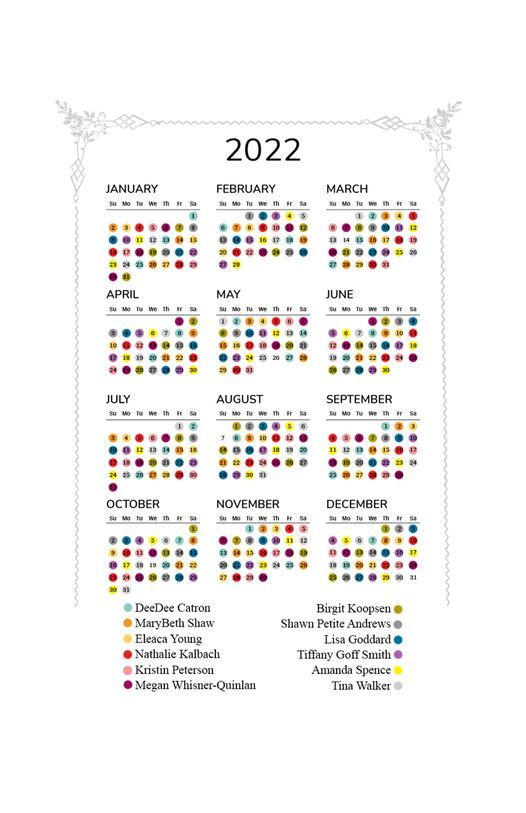 Curious what it looks like? Here is a little flip through video of The 2022 Artist Almanac so you can see what it's all about:
So hurry hurry into the shop and get your 2022 calendar today. Here is the link to the 2022 Artist Almanac. I hope you enjoy using it!