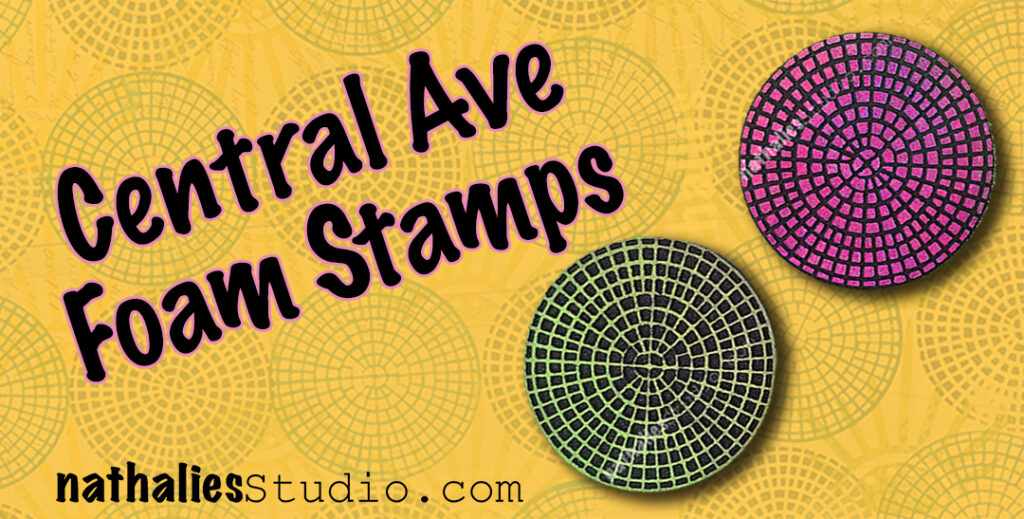 My neighborhood is a constant source of inspiration for me (have you seen my Stroll Through the Hood posts?) and that was just the case when I designed the Central Ave foam stamps. I was out and about looking at all kinds of drainage grates, manhole covers, and iron fences. I was getting inspo from all the municipal patterns out there that often we just overlook. Lots of them, especially the old intricate ones, are very ornamental and beautiful. Central Ave isn't beautiful per say, but I love the intricate geometry of it and its urban and gritty vibe.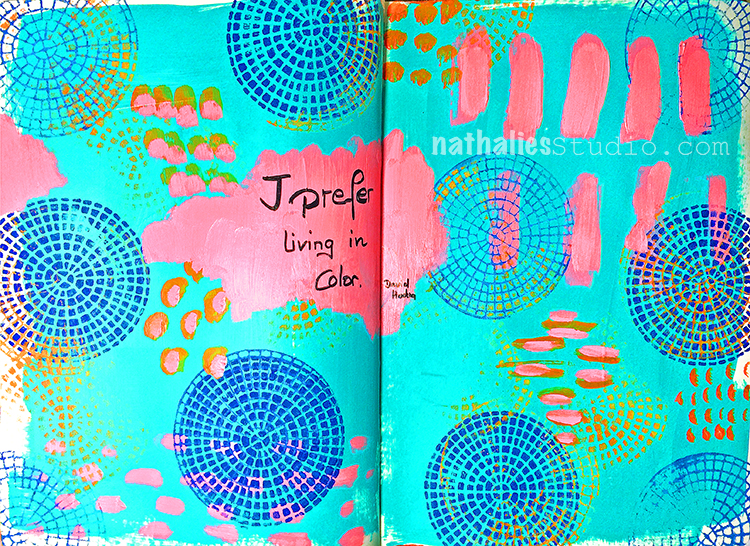 Central Ave is a two piece foam stamp set – a positive and negative of the same design. If you're really fussy, you can line them up and play off that. I personally love using them together in an art journal page – doubling up on the design in my compositions – but not necessarily lining them up.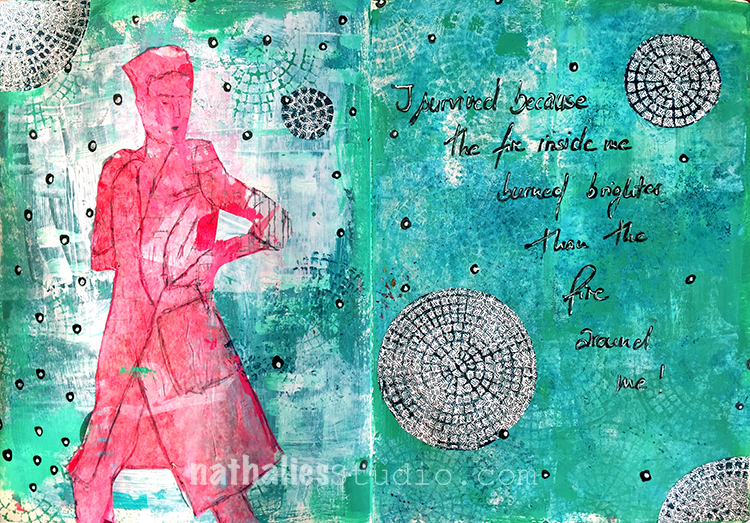 In the above art journal spread I stamped them onto the patterned inside of a junk mail envelope, as well as stamping them directly in the background. The junk mail pieces were nice to cut up into different sizes, repeating the circle shape but adding variety to the composition too.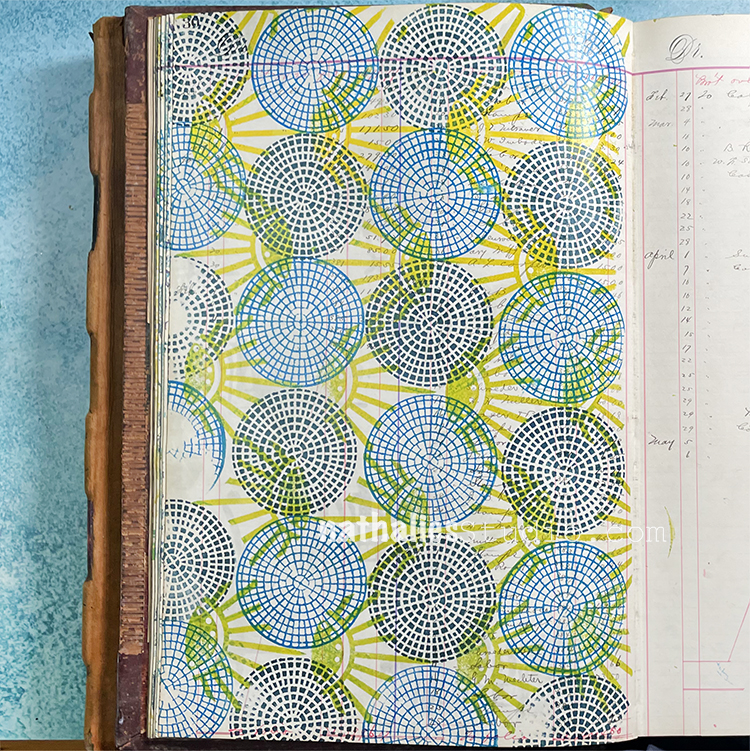 Patterns are another way to go with the Central Ave foam stamp set. You can watch me make this pattern HERE for the April ArtFoamies Challenge back in 2021. This would be an excellent background for an art journal page or maybe an idea for a fabric project…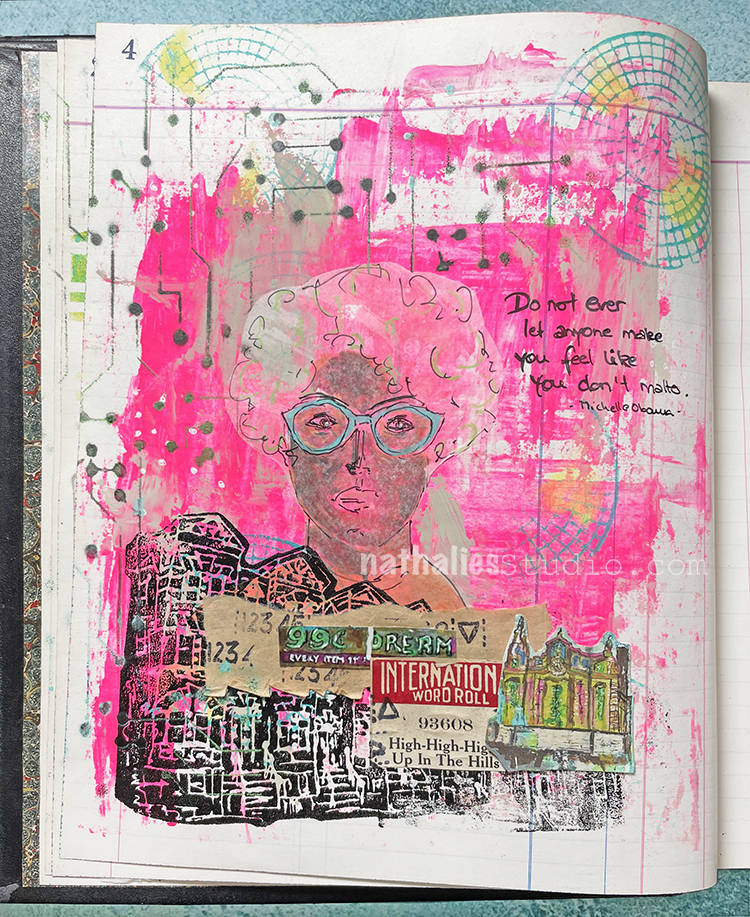 Even as a delicate addition to a page, the Central Ave pattern works nicely. It was just the fine linear detail that I needed to finish off this art journal page.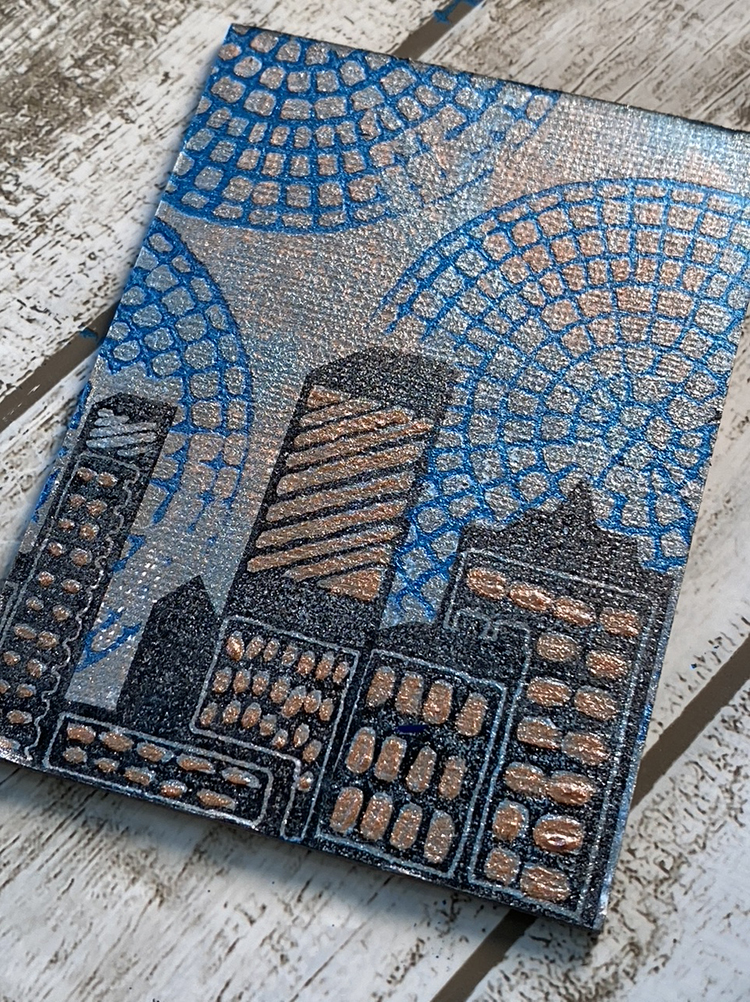 My Creative Squad is no stranger to the magic of Central Ave either. Here Robin finishes off a sweet nocturnal cityscape with the stamp in a deep shimmery blue. It reminds me of how lights flare and radiate through the darkness.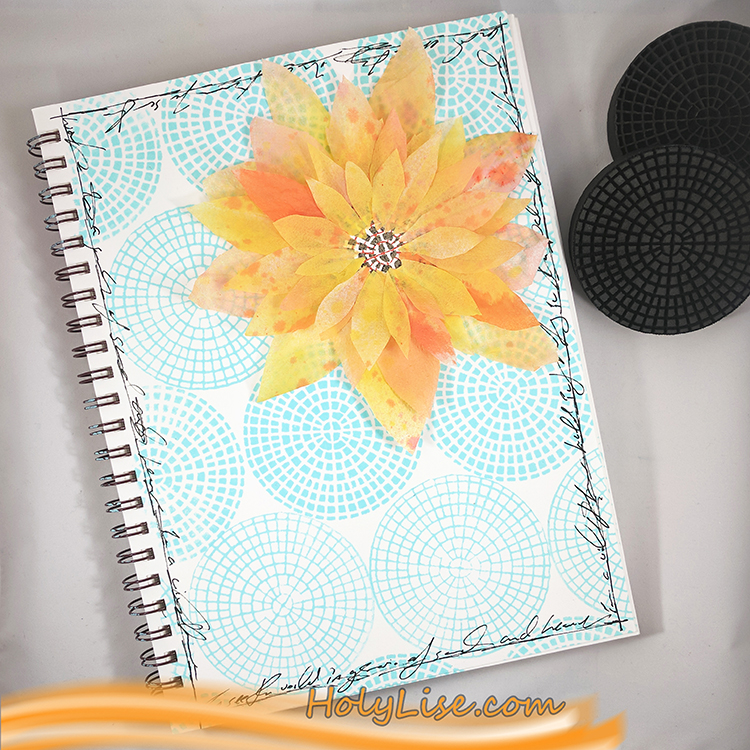 And Creative Squad alum Josefine keeps it clean and simple in this art journal page, highlighting the Central Ave foam stamps. I love the complimentary colors in this page and how the center of the flower also uses the center of the stamp.
Here are some of the supplies used in these projects: