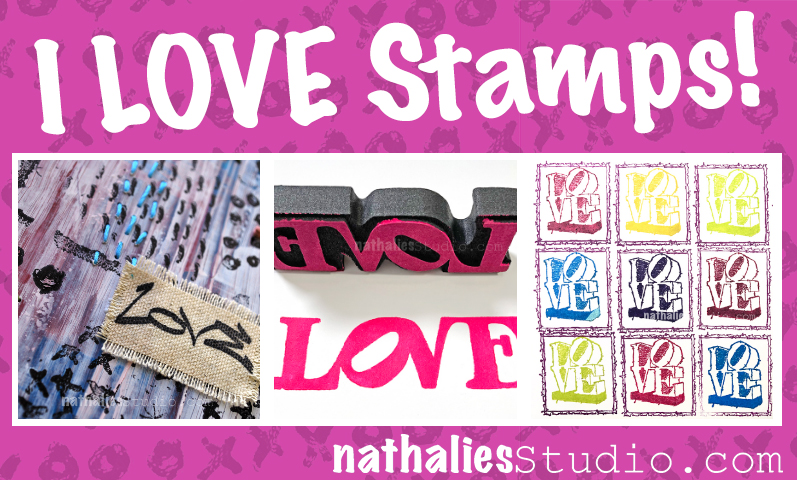 I think we all love stamps here, but I would like to talk about my love for LOVE stamps today :) Have you noticed that I've got a few? Although the idea is all the same, the application is key to the discussion here. I think it's necessary to have a few love stamps because different circumstances call for different stamps ;)
So why so many love stamps? Well it all started when I put together my Stroll Through the Hood 1 stamp set years ago and wanted to include some text stamps that looked like street art tags. And on that day, Love Tag was born.
Usually when you think of Love stamps you think of maybe cutesy valentines or fancy script, but you know that is not really my thing. I wanted to design something that reflected my style so that when I created with it, it felt like my voice coming through. Love Tag has that grungy urban style that just feels right to me.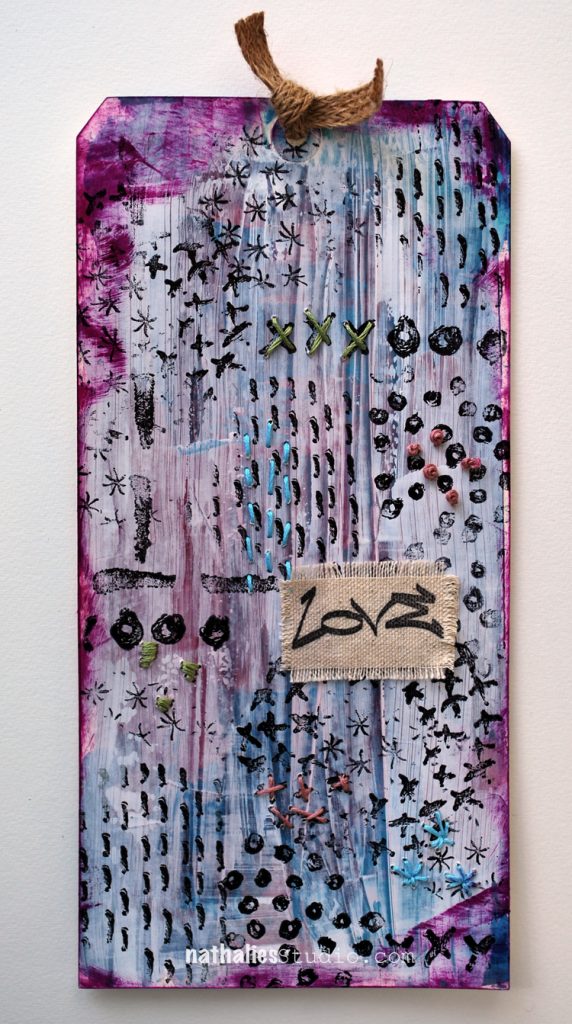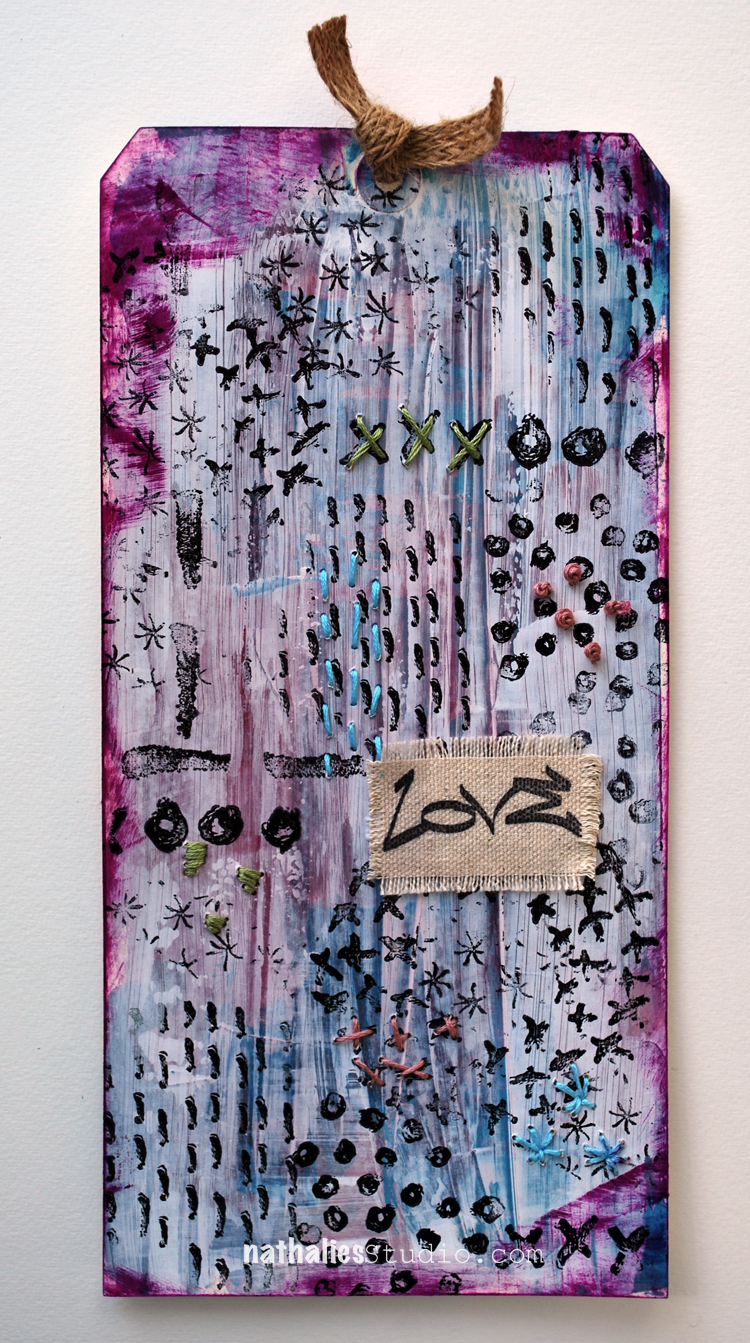 (Kinda funny that I use the Love Tag stamp on a tag… but that's the kind of thing that makes me do a little chuckle sometimes.) You will see on the tag my Love Knots rubber stamp too – an embroidery inspired xxxooo design that pretty much also says love. So if you prefer being a bit more symbolic with your feelings, this is the way to go.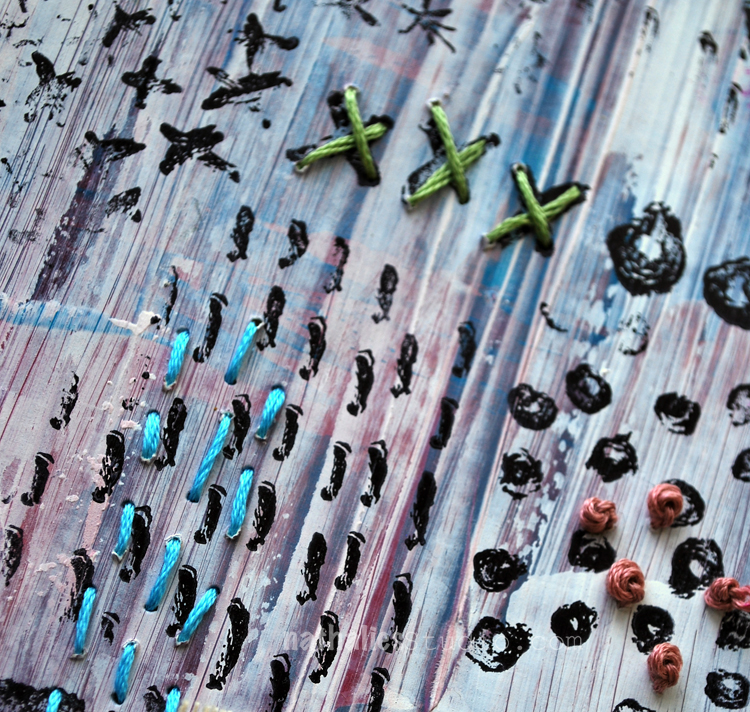 If you prefer to just come out and say it, you may want to use my LOVE rubber stamp. It's got that nice reference to the iconic Robert Indiana sculpture in NYC that says, "Hey I love art and I love YOU!" You're cultured, you're savvy, and you also have heart.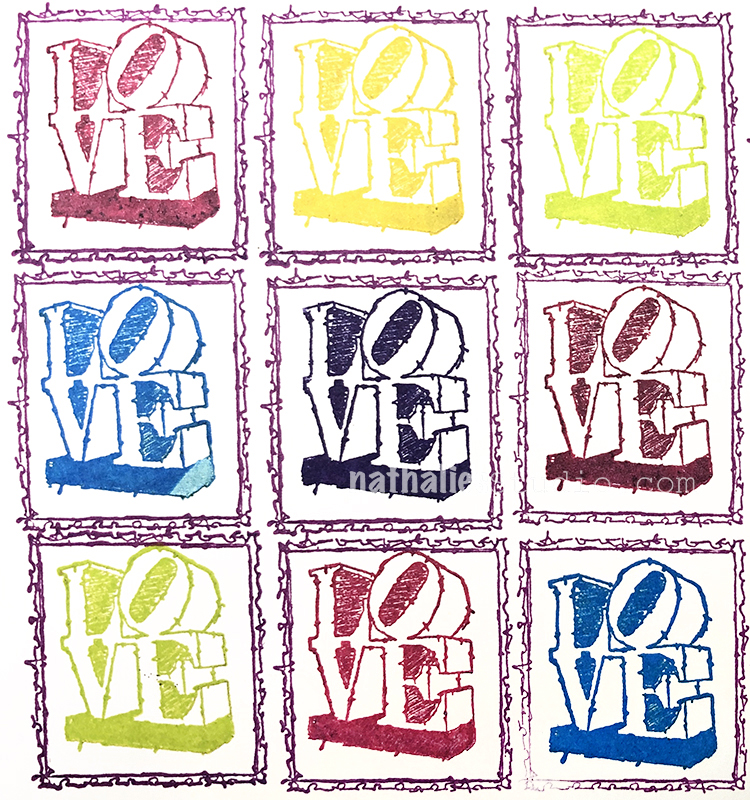 What if you are so overtaken by cupid's arrow that you need something bolder? My CJS22 limited edition LOVE foam stamp is the way to go. It's a bold expression of love. It takes that same font as above and puts it on one line so there is no confusion. It is LOVE.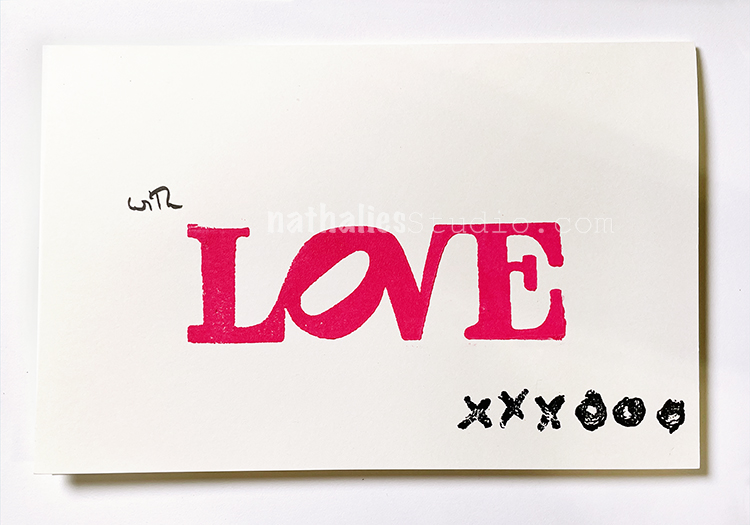 Love stamps really come into play around holidays and birthdays and anniversaries, but maybe someone in your life could use a little love today. Take your love for stamping, combine it with a Love stamp, and make something for someone you love. The world could always use more love in it :)
Here are some of the supplies I used in this post: