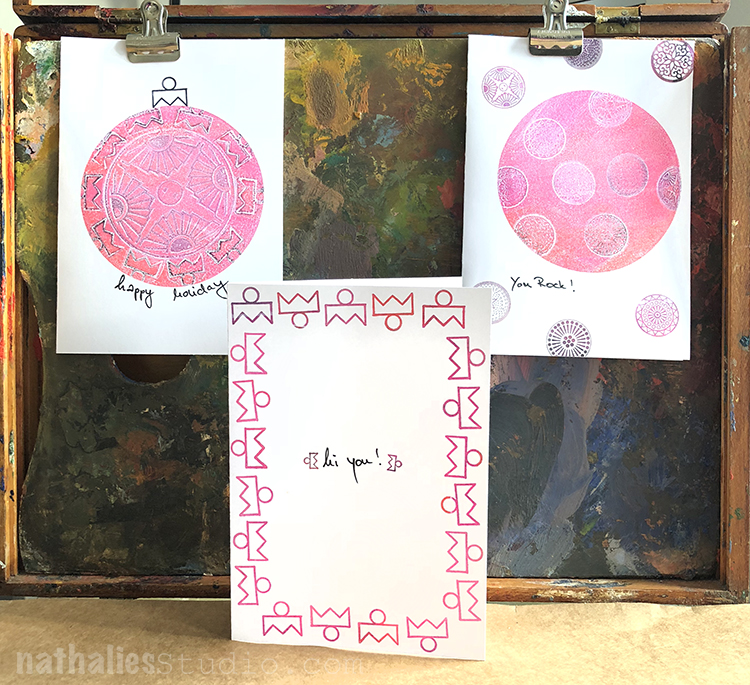 These are some cards I made using with Large Circle Jumble Stamp Set and my Small Circle Jumble Stamp Set.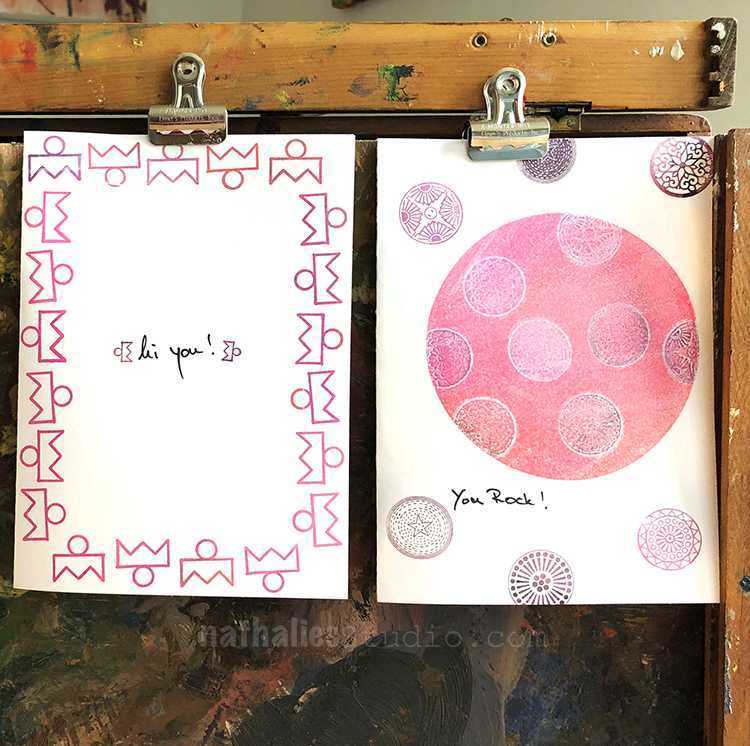 I loved using the two "hanger" stamps from both sets for the border on the left. For the right card actually used a round gel plate and some inks and stamped the little circles onto it and then used the plate as a stamp.
I love playing with stamp sets and making cards, it is a great way to explore the possibilities of sets.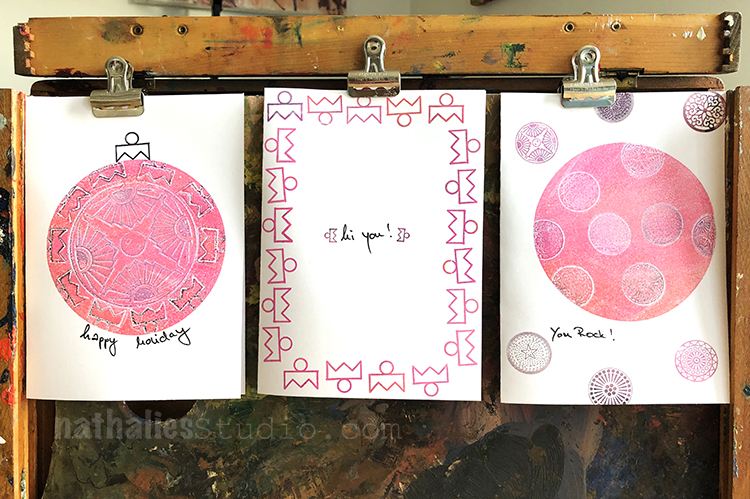 Which of the three cards is your favorite?