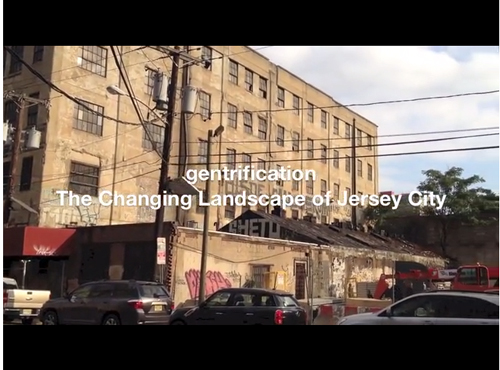 'gentrification' is an audio-visual exhibition opening on January 10, 2015 at 313 Gallery in Jersey City, NJ and I am part of it :)
It is a show about the changing social and economic landscape of Jersey City. For the exhibit, Jersey City artists  use recorded audio interviews with locals as a basis for new work exploring the virtues and detriments of the inevitable 'gentrification' of Jersey City.
Of course in order for this show to be successful, we need audio equipment. In this KickStarter Campaign we ask for your support in order to make this happen. We need 650 Dollars. Here is the video with the pledge:
Any donations exceeding the goal will go towards creating an exhibition catalog. Any proceeds exceeding 1000$ will go towards a local charitable organization TBA.
Participating artists include:
Gabriella Perez
It would be wonderful if this would work out – maybe you would like to add a little token to it :) I will keep you updated on the process of the painting and the exhibition itself – maybe you are in the area and want to come and see/hear it .
Thank you and have a gorgeous day